Our funders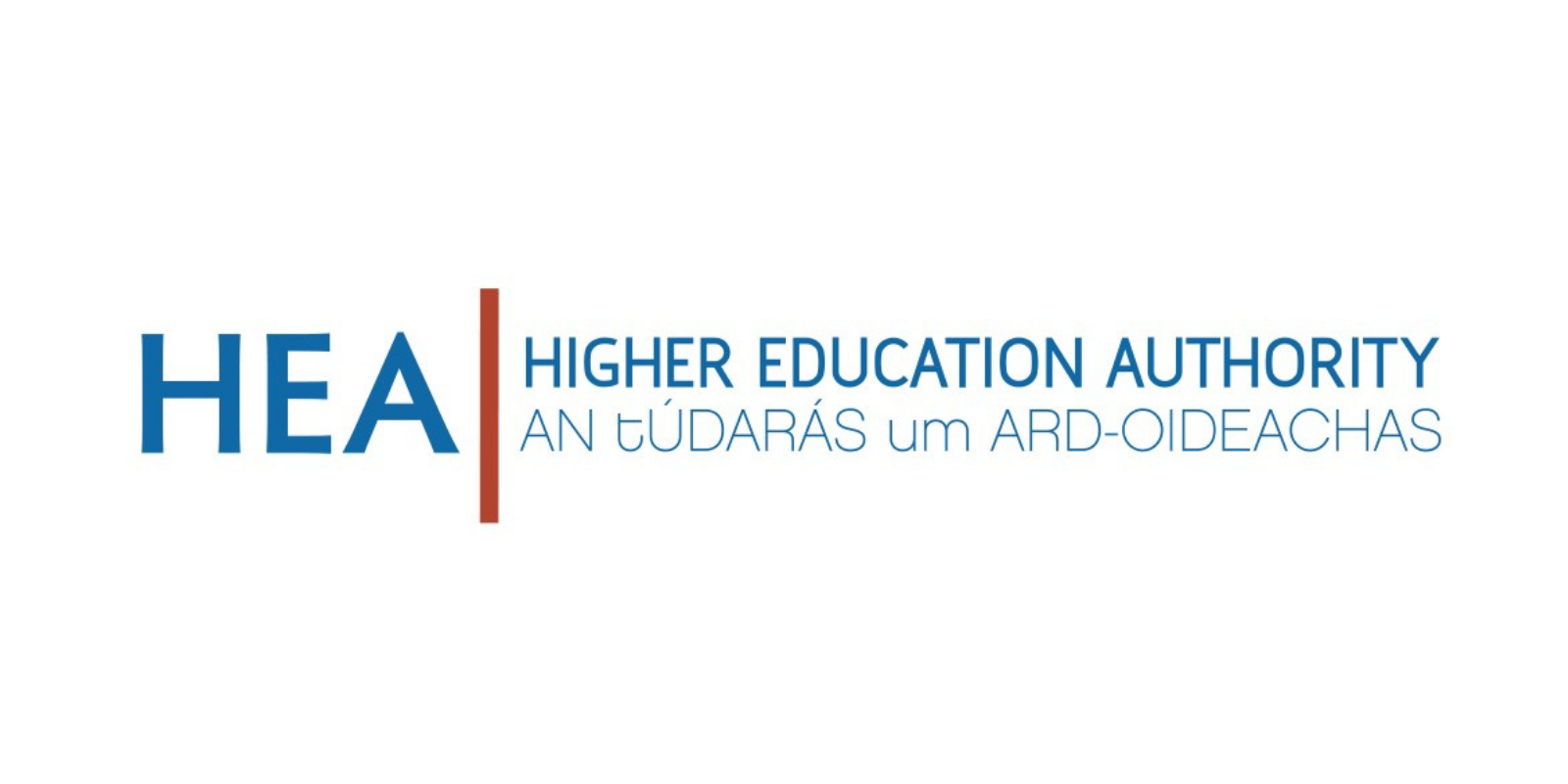 Key facts
5 ECTS towards a Level 9 (NFQ) awarded by University College Dublin
100% Online. Live online workshops each morning (9.30am-1.30pm) followed by online team assignments each afternoon (2.30pm-4.30pm approx.)
Free / €55 for eligible applicants via Government July Stimulus Provision. See here for eligibility criteria.
€550 (EU) / €1100 (Non EU) for all other applicants
Overview
"The programme has allowed me to rediscover my creativity and determination to innovate and find new solutions to existing problems. It has put me into a strong position in March 2020 to react and adapt… for online delivery and we have expanded our global audiences for Irish architecture through existing new initiatives". Participant, 2019/20
This class will help you to grow your creative confidence and unlock the creative potential of those around you. Creativity has been identified by thought leaders globally as one of the must-have skills in the 21st Century.
"Organisations need people who can creatively approach problems and tasks across all business roles, from software engineering to HR," – LinkedIn Learning naming Creativity as the #1 soft skill for 2020.
At UCD Innovation Academy we believe that everyone is born creative. Give a child a cardboard box and they'll make a rocket. Give an adult a box and they'll put it in the recycling.
We help people to rediscover their innate creativity. Throughout this course you'll develop creative courage and an entrepreneurial mindset.
You will explore:
How to recognise opportunities and where ideas come from
How to evolve ideas within diverse, multidisciplinary teams
Design Thinking as an approach to translate ideas into value
Who is it for?
This course is perfect for anyone who feels a burning need to change the way they go about their work but doesn't know how. This course will help you to unlock your creativity and support your team to overcome perceived and real barriers to creativity in the workplace.  You will practical tools and techniques to help you to learn through iteration and inspiration.
Keen to start unlocking your creativity?
You might be:
A professional working in a customer-focused team
Someone who's remit now includes innovation
An aspiring entrepreneur or working in a start-up
Someone who is seeking to re-skill to return to the workforce
This course welcomes participants from all sectors, industries and functions within organisations. It will benefit a range of candidates with different experiences of the subject matter.
"I loved the exposure to the exterior companies. Working with industry practitioners on some of the current challenges made the learning experience very real. Practical application of what we are learning is most beneficial and enjoyable. It was a super learning experience." – Participant 2020/21
Register your interest.
Course Structure and Schedule
Timing:
This course runs over five days online.
9.30am – 1.30pm: Live online classes
2.30pm – 4.30pm: Individual / group assignments
Delivery: 
"Live online" is a highly interactive and dynamic approach to online learning consisting of class discussions, breakout rooms, mini-breaks and team activities and projects throughout the week.
This course is facilitated remotely through our easy to use virtual education and collaboration platforms. You'll learn from the comfort of your home or office whilst having the opportunity to collaborate with your fellow innovators on practical team challenges and projects.
Indicative Schedule: 
Day 1: Seeing With New Eyes – Welcome and Introduction to Creativity and Innovation
Day 2: Team Themes – Teamwork and Collaboration
Day 3: Innovation By Design – Introduction to Design Thinking 
Day 4: Action Learning – Design Thinking Sprint 
Day 5: Bringing It All Together – Wrap up and reflection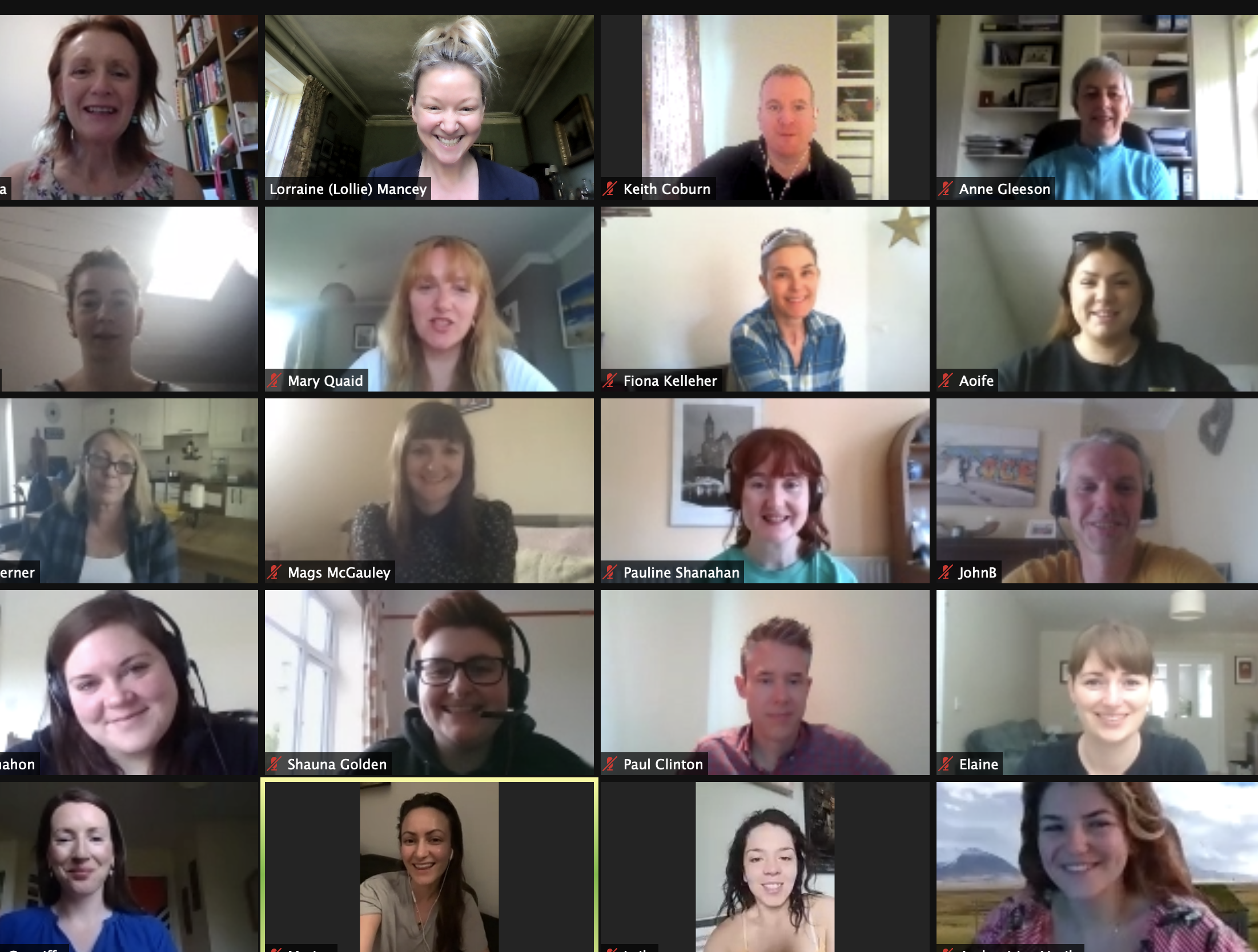 Why choose us
Learning outcomes
How to apply
Assessment
Who leads this course?
Eligibility criteria
"Compared to other online courses, this one has been the most structured, had best resources and learning material and learning tools (Ted talks, podcasts mural), most approachable staff, I felt supported the whole time." – Participant 2020/21
UCD Innovation Academy sits at the cutting-edge of education in Ireland, and the world. We've been challenging students to see the world differently since 2010, when we became one of the first universities to offer experiential learning experiences.
Since then our courses have been shaped and refined with input from some of the world's best. Thousands of students have passed through the Academy and accelerated their careers.
UCD is among the top 1% of higher education institutions in the world, and ranked Ireland's best for graduate employability.
Participants who successfully complete this course will receive 5 ECTS towards the TU Dublin – UCD Professional Diploma in Transversal Skills.
On completion, participants should be able to:
Generate innovative ideas and know how to approach their subsequent selection for further development
Understand structures and theoretical tools that enable efficient team work, in order to convert ideas into value
Recognise, cultivate and apply creative and entrepreneurial thinking in their own discipline and appreciate its value in other arena
Understand fundamentals of innovation and entrepreneurship.
This course is now open for applications on the UCD website.
Register your interest here for full details on how to apply.
If you are applying for a free / 90% subsidised place please review the eligibility criteria here.
You will need to upload some supporting documents as part of your application:
CV
Academic transcript or parchment to show you have a level 8 qualification (or higher). Alternatively, you can apply through Recognition of Prior Learning by providing 2 references.
For full or part-funded places, we'll need to see proof of your relevant employment status as outlined in these Eligibility Guidelines.
Your passport if you are an EU, EEA, UK, or Swiss citizen. Or a Stamp 4 Visa for 3 years prior to the course start date if you are applying under a status other than 'Unemployed in receipt of an eligible DEASP Payment'.
Funding for eligible applicants under the Government July Stimulus Provision
90% subsidised (student pays €55) for eligible individuals in employment or self-employment, and the formerly self-employed.
FREE for eligible jobseekers: those receiving an eligible DEASP Payments (including Covid-19 PUP).
FREE for returners to work and carers.
30% Assignment: Reflection Report
40% Attendance: This module requires active participation and engagement, which necessitates attendance at ALL scheduled classes (80% attendance is required to pass this component).
30% Final presentation
Note: There are only two grades given to participants: pass / fail.
Course Academic Eligibility Criteria:
You'll need:
a minimum honours degree (Level 8) qualification.
OR
applicants with 5+ years of relevant employment history can apply under UCD's Recognition of Prior Learning (RPL) policy.
If English is not your first language we require either an English language qualification OR that you completed your primary degree or third level qualification entirely in English, in an English-speaking country. See UCD English language requirements.
Criteria to gain a funded place through the Government July Stimulus Provision: 
Please see the eligibility criteria as set out by the Higher Education Authority on the Springboard+ website here.
The eligibility criteria for Springboard+ courses are the same as for the July Stimulus Provision Funding.