Key facts
The programme will be delivered over four days on Thursdays and Fridays (20 hours total contact time)
Day one, Day two & Day four will be fully online from 09:30 – 13:30 each day.

Day three, the Design Thinking Day, is delivered in person at the UCD

Innovation Academy Shackleton Lounge.
Day One: Innovation Mindset – Seeing with Fresh Eyes (Online Class)
Day Two: Creative Collaboration (Online Class)
Day Three: Design Thinking Sprint (In person Class)
Day Four: Looking ahead – Creative You (Online Class)
Students participate in an Action Learning Project on the completion of the formal programme. This includes two one hour mentoring sessions over two months culminating in an in-person share and learn symposium in UCD Innovation Academy.
The programme will run on:
May: Thursday 4th; Friday 5th; Thursday 18th; Friday 19th. 
Share & Learn Symposium on Friday, 6th October 2023.
"If you work in people or talent development, HR, L&D or related fields, UCD's Program for Educators in Enterprise is for you! Engaging tutors, like-minded people, and a design-thinking approach to our work as learning professionals are wonderful ways to enhance your career and increase your impact on the workplace by large."
Aggie Pulfer, VMware
If you are working in the areas of L&D, Training, Talent, HR or Management; are you considering how your organisation is deploying psychological safety, active learning, learn by doing, creative thinking, scrappy work, innovative mindset ?
This program can immerse you and your organisation into this way of thinking. I found the five day program to be very well designed; it was co-creative, collaborative, interactive and thought provoking.
I was immediately able to bring the practical concepts learnt back into my work environment. As an L&D professional, I really value the relationship now established with UCD Innovation Academy."
Jeffrey Moran, Business Program Manager Learning, Microsoft
"The four days, very much facilitated by the Team within the Innovation Academy, opened the door to new ways of Design Thinking, peer learning, sharing practice and use of technology that I hadn't experienced before, all built around a fun exhilarating journey of practical application within the business world.
In such a short space of time what struck me very quickly was a sense of business community coming together for mutual purpose within a Learning and Development space that enabled experiential learning as an outcome.
I look forward to seeing this pilot roll out fully as an offering to Enterprise in developing such skills that are clearly identified as a critical need within the world of work today and into the future."
Natasha Kinsella Dublin Regional Skills Forum Manager 
This is a non-accredited programme. Participants who complete the full programme receive a Certificate of Completion. The programme does not include exams or essays however full participation in classes and the Action Learning Project is required.
Overview
As educators, we must keep pace with our rapidly changing world, and adapt to what we now understand about the neuroscience of learning. By developing our own creative and entrepreneurial mindsets we can help our teams and our organisations to fully realise their capacity for innovation.
This programme was specifically designed for Educators in Enterprise.
On completion of this programme, students will have studied and practiced how to:
Create a culture of democratised and continuous learning and teaching
Develop and instil 21st Century Learning Skills – including creativity and innovation
Contribute to creating a culture of innovation
Help teams gain a new set of attitudes, behaviours and skills by nurturing The Entrepreneurial Mindset which includes creativity and innovation, comfort with risk, opportunity recognition, flexibility and adaptability, future orientation, initiative, resilience and self-direction
Introduce teams and colleagues to the benefits of Value-Based Leadership.
Build a community of practice both inside and outside their organisation
Enable greater collaboration and breaking down of silos
By the end, you'll be part of a pioneering community of educators in enterprise who are promoting these experiential learning approaches. You'll be ready to influence and inspire your colleagues and your organisation.
Partners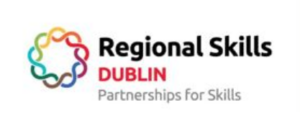 Who is it for?
We welcome educators from all backgrounds, disciplines and levels of experience here at the Innovation Academy. Anyone who designs and delivers learning experiences can benefit from this course.
This course is for:
Educators in Enterprise – anyone with an education role in an organisation
Learning and Development professionals
Managers with mentoring and coaching responsibilities
Anyone feeling stuck as an educator, keen to reignite your passion.
This course is prolific in nature, dynamic in force and a well from which I draw daily water.
Grace 0"Sullivan
Professional Certificate in Creativity and Innovation for Education
Read more
When you have done this course, you will never look at your classroom in the same way.
Peter Lyndon
Head of Geography, Wesley College Dublin and Founder, Gifted & Talented Network Ireland
I think there can be a misconception that what's interesting can't be useful and vice versa. This programme is both.
Ailish O'Halloran
Professional Certificate in Creativity and Innovation for Education
Read more
The programme was exactly what I needed to reenergise and reinvigorate my teaching.
Seán Gallagher
Professional Diploma in Creativity and Innovation for Education
Read more
Everyone in my school can see the benefits of my having done the course. It's a great opportunity to be re-inspired...
Ann O'Reilly
Assistant Principal at St. Raphaela's Secondary School, Dublin
The Innovation Academy was the most re-energising and re-invigorating professional programme I've ever done.
Dr Linda Dowling-Hetherington
Professional Certificate in Creativity and Innovation for Education
Read more
…a fantastic experience that reinvigorated my teaching practice. The programme pushed my teaching well beyond its comfort zone...
Dr. Conor Buggy
Assistant Professor in Occupational and Environmental Studies at UCD
Read all stories
Course Structure
This fully immersive, experiential learning experience is delivered primarily online through a combination of live online sessions, self-directed learning, and collaborative group activities. An in-person day on day three allows an important opportunity to connect and network in-person. The final presentations in-person offer an opportunity for the group to re-connect.
Course delivery and timings
Day 1, Day 2 & Day 4 will be fully online from 09:30 – 13:30 each day.
Day 3 will be the Design Thinking Day & delivered in person at UCD Innovation Academy Shackleton Lounge.
May: Thursday 4th; Friday 5th; Thursday 18th; Friday 19th. 

Share & Learn Symposium on Friday, October 6th 2023.
Students must attend all class sessions. 
Why choose us
Learning outcomes
How to apply
Assessment
Who leads this course?
Career opportunities
UCD Innovation Academy sits at the cutting-edge of education in Ireland, and the world.
We've been challenging students to see the world differently since 2010, when we became one of the first universities to offer experiential learning experiences.
Our team has been innovating ever since, shaping and refining our courses with input from some of the world's best. Thousands of students have passed through the Academy, and each one has played their part in making our courses better and better. We have countless examples of our alumni accelerating their careers and changing the world from within organisations or as entrepreneurs and social entrepreneurs.
When you join UCD Innovation Academy, you join a thriving alumni community from all walks of life who believe passionately in continuing their learning journey together. We often host events at our MakerSpace and invite our students and alumni to bespoke events exclusively for them. We're a part of UCD, ranked among the top 1% of higher education institutions in the world. Everything we do is grounded in rigour and Professor Sir Mark Welland, Deputy Vice-Chancellor, University of Cambridge acts as our External Examiner.
Here at UCD Innovation Academy we have everything you need for a learning experience you'll never forget.
By the end of the programme, learners will have participated in the following learning activities:
Creative and Innovative Thinking: Exploring creativity and innovation through tasks, techniques and discussion including idea generation tools and techniques
Creative Collaboration: Exploring and applying creative collaboration techniques
Design Thinking: Learning and applying the design thinking methodology to a sector relevant challenge
Innovation Sprint: Addressing a real-world challenge in a day long innovation sprint with a team of peers
Values-led Leadership: Learning and practicing tools for reflective practice, devising an action learning plan
Action Learning Project: a two-month long mentored project applying these learnings to a workplace challenge
Application deadlines
Application deadline: 5pm Monday, April 17th 2023.
You can register your interest via the button on this page to learn more about the programme or apply direct via email.
To apply, please email angela.hogan@ucd.ie enclosing:
A CV that outlines your experience as an educator.
A short Letter of Motivation (see below).
Letters of Motivation
This should include:
An overview of your experience as an educator.
Why are you applying for this course and why now?
What do you hope to gain from the course?
Active participation and engagement are essential.
This programme is non-accredited.
Completion certificates are issued at the end of the programme to those who have fully participated in the programme and submitted all deliverables.
All courses at the Innovation Academy are developed and facilitated by our exceptional team of educators.
The team boasts a wealth of experience from a wide variety of backgrounds. They are international entrepreneurs, doctors (both medical and academic), robotics experts, storytellers, conservationists, campaigners, and creatives.
What they all have in common is their love of the innovative, learning-by-doing approach to learning and their devotion to delivering a world-class student experience.
You'll also hear from key influencers in education from around the world, who share their thoughts on innovation in education.
Read more about the people behind this course.
This course will reinvigorate your approach to education in your organisation and open new opportunities in creativity and innovation.
The course will give you the chance to cultivate a network of peers, contacts, and collaborators, who you can call on for ongoing support.