Our funders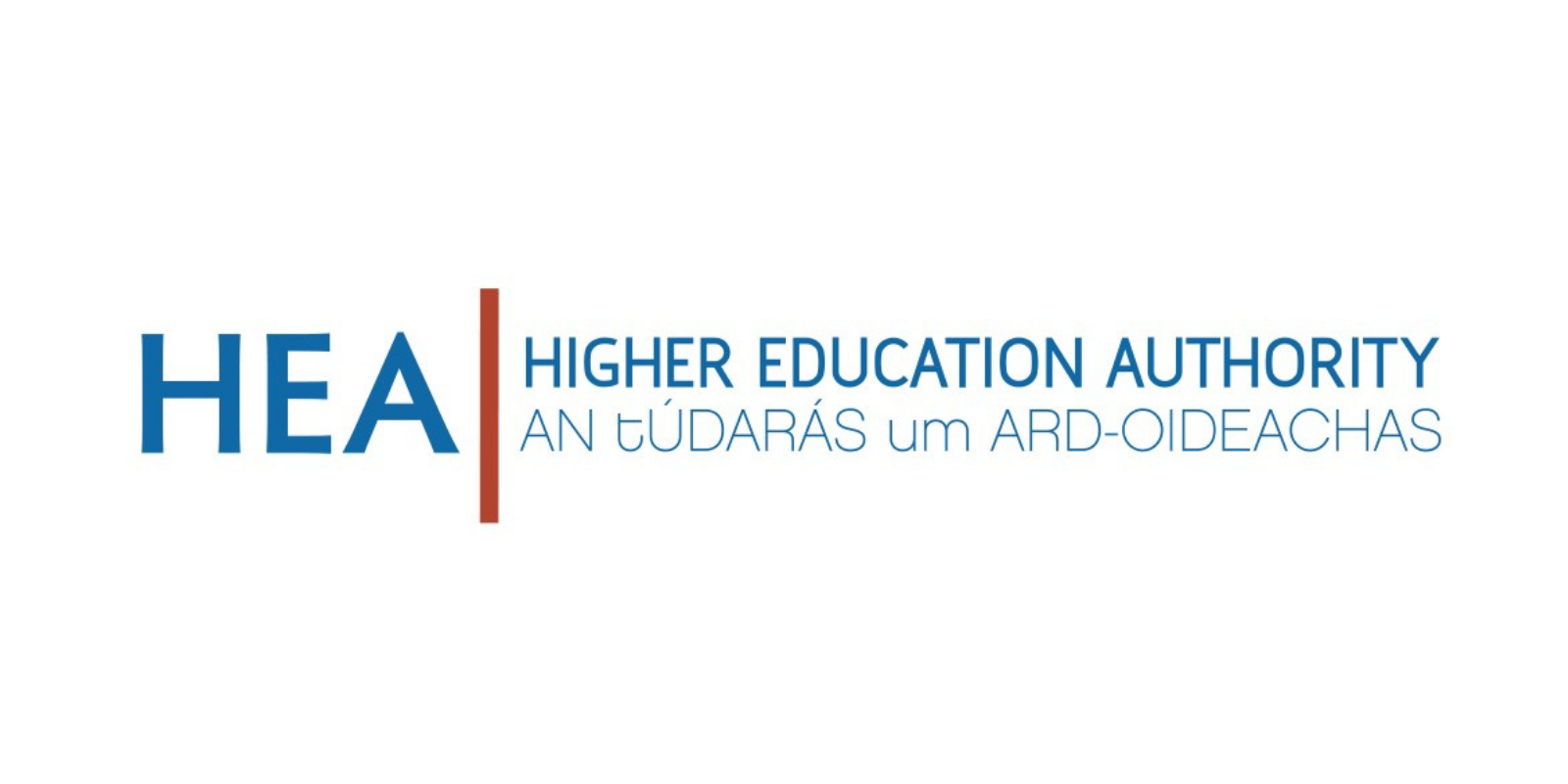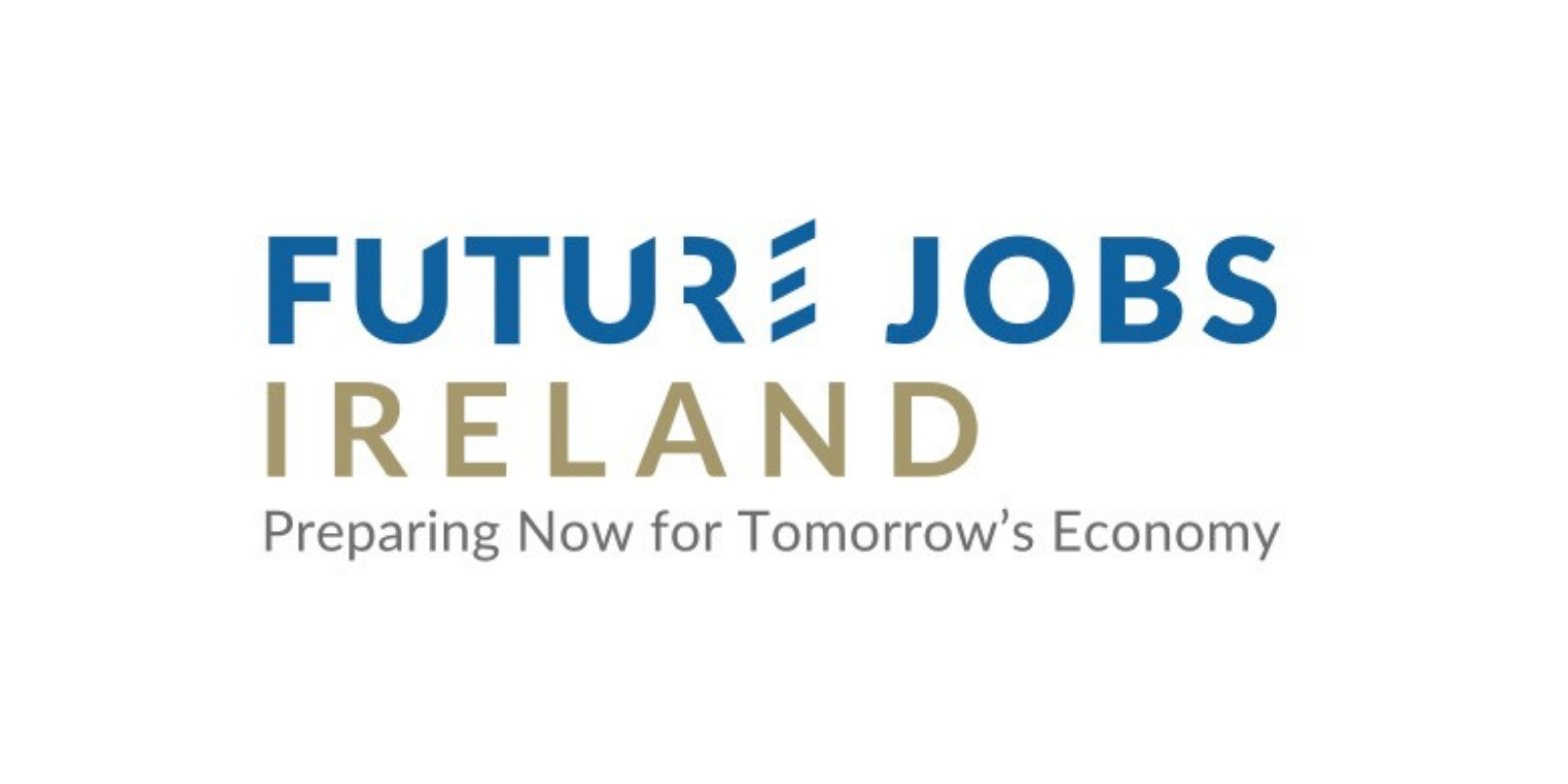 Key facts
Level 9 (NFQ) Professional Diploma (30 ECTS) jointly accredited by Technological University of Dublin and University College Dublin.
Students must successfully complete all 6 modules to be awarded the qualification.
You may apply for just 1 module if you want to up-skill or develop your knowledge in a particular area.
100% online learning. Combination of live online workshops and independent online learning through our easy-to-use virtual education and collaboration platforms.
As the programme involves continuous assessment, students must attend all class sessions. See Course Structure below for more details.
UCD Modules:
Each module runs Monday – Friday

9.30am-1.30pm: Live online class 

2.30pm-4.30pm: Independent / team assignments online 
TU Dublin Modules:
Each module runs two evenings per week
Day 1 – 6-9pm/10pm: Live online class
Day 2 – 6-9pm/10pm: Flipped classroom (independent learning)
Individual Modules: €550 (EU) or €1,100 (Non-EU)
100% or 90% funding available for eligible applicants through July Stimulus Provision Funding. See https://springboardcourses.ie/eligibility for eligibility criteria.
This course is closed for applications. Register your interest so we can let you know when the next course is open for applications.
Each of the modules listed below will be delivered as a stand alone 'live online' short course worth 5 ECTS delivered by TU Dublin or UCD. Individuals who successfully complete all six modules over time will gain a Professional Diploma in Transversal Skills (Level 9 | 30 ECTS) jointly awarded by TU Dublin and UCD.
Creative Thinking (UCD)
Leadership (UCD)
Design Thinking (UCD)
Global Citizenship in the Workplace (TU Dublin)
Digital Entrepreneurship (TU Dublin)
Digital Marketing (TU Dublin)
Overview
Our world is changing rapidly. Even before the Covid-19 crisis, the World Economic Forum had called for a re-skilling revolution, and this has now intensified. Individuals and organisations need to adapt and re-skill to succeed, and transversal skills are central to this.
Transversal skills are also known as soft, transferable, or power skills. They include innovation, creativity, entrepreneurial agility, analytical skills, business acumen, teamwork, and communication skills. They translate across professions, industries, and organisations.
Graduates with these skills are in high demand from employers across sectors and industries around the world.
Following this course you will be in a better position to make a career change, gain a promotion, or to help your organisation identify innovative ways to thrive. You will leave with a toolkit and action plan for your career, now and in the future.
This course takes a practical, 'Learning by Doing' approach. Each module has been co-designed and informed by collaborators from across industries and sectors, to ensure that the course meets the up-to-date needs of employers.
This exceptional learning experience will open your mind to a more creative and innovative way of thinking.
Who is it for?
This course is perfect for anyone looking to upgrade their skill set, particularly if you've been significantly impacted by the Covid-19 pandemic. You'll develop your innovation and digital skills, enhancing your employability and your ability to innovate for a redefined industry.
Adaptability will be the most desirable skill in ten years…future proofing skills is critical.
Julie Spillane (Accenture)
Future Jobs Summit
Soft skills, transversal skills (e.g. communication skills, organisational skills, self-motivation) ….. are critical for work...
Future Jobs Ireland Report 2019​
The course has been fantastic. It's given me real clarity on my own work and wonderful resources to move forward with...
Deirdre Casey
Course Participant, September 2020
Such an enriching hands-on programme, a wonderful and truly life-changing experience...
Ruxandra Fanning
Participant, September 2020
...the course is cleverly designed to keep up energy levels and to ensure this experience is very inclusive and collaborative.
Susan Maxwell
Participant September 2020
Read all stories
Course structure and modules
This course is facilitated by the inspiring educators at UCD and TU Dublin, leading 3 modules each. These complementary modules combine to give you a joint TU Dublin – UCD qualification.
This fully immersive learning experience is delivered remotely through our easy to use virtual education and collaboration platforms. You'll learn from the comfort of your home or office. Nevertheless, this is a very social course, and you'll collaborate with your fellow innovators on practical team challenges and projects.
You'll attend live online workshops and tutorials, action learning challenges, and real-world, team-based projects. This includes innovation projects for external host organisations. You'll also engage in individual strength profiling exercises designed and facilitated by our core enterprise partner Cappfinity.
Course delivery and timings:
UCD Modules:
Each module runs Monday – Friday

9.30am-1.30pm: Live online class 

2.30pm-4.30pm: Independent / team assignments online 
TU Dublin Modules:
Each module runs two evenings per week
Day 1 – 6-9pm/10pm: Live online class
Day 2 – 6-9pm/10pm: Flipped classroom (independent learning)
As the programme involves continuous assessment, participants must attend all class sessions.
Outside of the prescribed live online workshops and tutorials, the module is flexible, allowing you to balance the course with any other commitments.
Why choose us?
Learning outcomes
How to apply
Assessment
Who leads this course?
Career opportunities
This professional diploma is jointly awarded by the two largest Universities in Ireland, Technological University of Dublin (TU Dublin) and University College Dublin (UCD).
This is a truly unique qualification that will set you apart from the competition.
TU Dublin
Ireland's first technological university, TU Dublin is where the arts, sciences, business, engineering and technology converge. With a history stretching back over 130 years, TU Dublin is a pioneer of technological higher education. Their alumni play important roles in innovation, economic and social development, and culture and education – in Ireland and internationally.
Students learn in an inspiring, practice-based environment, and innovation and enterprise are at the heart of everything they do. TU Dublin has deep connections with enterprise, enabling meaningful engagement with a broad spectrum of sector-leading organisations.
TU Dublin prepares its graduates to be well rounded, independent thinkers and lifelong learners, with the skills to adapt to this changing world.
UCD
UCD Innovation Academy sits at the cutting-edge of education in Ireland, and the world. We've been challenging students to see the world differently since 2010, when we became one of the first universities to offer experiential learning experiences.
Since then our courses have been shaped and refined with input from some of the world's best. Thousands of students have passed through the Academy and accelerated their careers.
UCD is among the top 1% of higher education institutions in the world, and ranked Ireland's best for graduate employability.
By the end of the Professional Diploma in Transversal Skills (if all 6 modules are taken) you will:
Be inspired.
Understand the fundamentals of innovation and entrepreneurship.
Generate innovative ideas and select for further development.
Recognise, cultivate and apply creative and entrepreneurial thinking.
Have an in-depth practical understanding of the five stages of Design Thinking and apply them in the context of a complex 'real world' challenge.
Critically analyse methods, techniques and technologies in eMarketing and the wider digital landscape.
Implement an integrated digital strategy to grow a small business online.
Evaluate the challenges of operating an existing business in a digital environment.
Implement a business concept, interrogate its business model, and test its validity in the marketplace.
Demonstrate cultural self-awareness through critical self-reflection.
Identify and demonstrate strategies to culturally communicate with those from diverse ethnic, religious and socio-economic backgrounds.
Identify strategies to both work in and lead culturally diverse teams.
Explore cultural intelligence and global citizenship in the workplace.
Apply reflective practices to identify lessons learned.
Develop skills in team working, communication and presentation.
Build a peer network of friends, contacts and collaborators.
Leave ready to apply your new skills to progress your career.
Have a Level 9 qualification from TU Dublin and UCD.
This course is now open for applications on the UCD website. Please register your interest on this site for full details on how to apply.
Below is a summary of the application procedures and funding eligibility.
Supporting documents
You will need to upload some supporting documents as part of your application:
Current CV and Letter of Motivation (only required when applying for all 6 modules).
Your academic transcript or parchment to show you have a level 8 qualification (or higher). Alternatively, you can apply through Recognition of Prior Learning.
For full or part-funded places, we'll need to see proof of your relevant employment status as outlined in these Eligibility Guidelines.
Your passport if you are an EU, EEA, UK, or Swiss citizen. Or a Stamp 4 Visa for 3 years prior to the course start date if you are applying under a status other than 'Unemployed in receipt of an eligible DEASP Payment'.
Funding
FREE for eligible jobseekers: those receiving an eligible DEASP Payments (including Covid-19 PUP).
FREE for returners to work and carers.
90% subsidised (student pays €330) for eligible individuals in employment or self-employment, and the formerly self-employed.
To pass the course, you must participate and engage actively throughout. Attendance counts for a significant proportion of the total mark, with a minimum of 80% attendance required for a Pass.
The rest of the course is assessed through a combination of presentations, team projects and individual reflections.
Reflective practices including self-evaluation will be required along with seeking and providing peer feedback. Feedforward feedback will be provided so that students can improve.
Each module (and the course overall) is designed to be progressive in nature, to allow students to carry forward insights and lessons learned.
A pass/fail grade will be used for each of the modules and Professional Diploma overall.
TUD Digital Entrepreneurship
40% Live Project: Online market offering website and supporting report of 1500 words
60% Participation: OVP Pitch and Implementation
IA40580: Design Thinking
30% Reflection report
40% Participation and engagement
30% Presentation
TUD Digital Marketing
60% Live Project: Digital Marketing Strategy and Pitch
40% Participation: Marketing Implementation
IA40520: UCD Leadership
30% Reflective report
40% Participation and engagement
30% Presentation & Project
TUD Global Citizenship in the Workplace
30% Individual Reflective Blog
40% In-class assessment & participation
30% Group Project
Jointly accredited by Technological University of Dublin and University College Dublin.
Participation in this course will mean that you are registered as both a TU Dublin student and as a UCD Student for the duration of your studies.
This course is developed and led by a multidisciplinary team of Educator Practitioners with extensive real-world experience as academics, business and social entrepreneurs, tech thinkers, creative professionals and design thinking practitioners.
We take an action-oriented approach to learning, with a combination of individual, group and class tasks and activities, including discussions, presentations and reflection. All of our teaching is grounded in academic rigour, but our focus is on 'learning by doing' in a real-world context.
Read more about the people behind this course.
According to the National Skills Strategy 2025, core transversal skills are becoming increasingly important for a successful career. They also enable people to move between jobs and careers, and to participate in lifelong education and training.
The importance of transversal skills is well recognised by employers across sectors and employer representative bodies such as Ibec and ISME have highlighted the need for these skills.
These transversal skills include creativity, innovation and entrepreneurship, critical and analytical thinking, teamwork, communication, and business acumen.
These are skills that employers need and need now. By harnessing these skills you will increase your flexibility and the speed at which you can adapt and / or accelerate your career trajectory. In a time of rapid change, this flexibility is fundamental.
Because of the modular structure of this course, you can gain immediate value. You will learn a specific new skill in a short period of time, which you can quickly apply to bring value to your workplace, startup, or as you seek new opportunities.
In order to gain the full qualification you must take the core modules of Creativity & Innovation and Digital Entrepreneurship, before moving on to the other modules.
This course will equip candidates with the right mindset and skillset to thrive in global workplaces and address global challenges.