Something different
When you begin a course or module with the Academy it will feel like nothing you've experienced in education before. It's not just our state-of-the-art facilities that make us different.
Our facilitators are just that – facilitators. They don't 'teach' and they're certainly not lecturers. Instead they facilitate learning in a high-energy environment and encourage you to harness your creativity and work as part of a team. Through this process you may learn as much from your fellow students as you do from your facilitator.
"I enjoy the adventure of a co-leadership approach. As colleagues, we build on each other's strengths. When we facilitate together in a shared space of creative flow, it's exciting for students and facilitators alike."

Eina McHugh, Entrepreneurial Specialist
Connected minds
By design, you'll find your classmates come from all disciplines and backgrounds. That's one of the many ways we like to broaden minds and encourage diversity of thought.
When John Henry Newman founded UCD, he espoused the principle of shaping minds capable of engaging in many branches of knowledge which is still at the heart of what we do.
"In avoiding having groups of people with the same background or experience working together, the academy's graduates gain knowledge of how to tackle tough problems and work in a cross-disciplinary atmosphere."

The Irish Examiner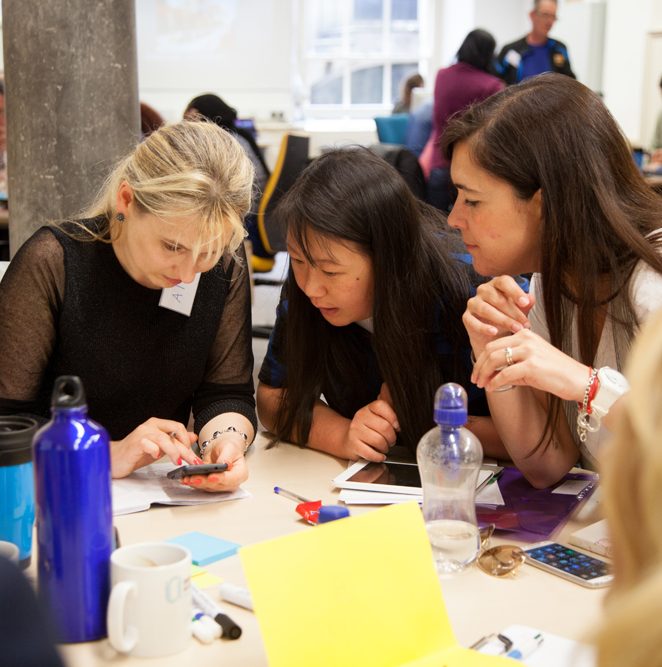 Safety to dream
You'll begin by getting to know the rest of your class, to forge connections and build trust. How many great ideas go unheard because we're worried what people might think?
Your facilitators will create a comfortable learning environment where you'll feel psychologically safe. Safe to dream, to voice your ideas, to experiment, and to make mistakes.
You'll have the freedom to be yourself and conceive any idea. There are no wrong answers here.
Creativity and play
We believe that everyone is born creative. Give a child a cardboard box and they'll make a rocket. Give an adult a box and they'll put it in the recycling.
We help people to rediscover their innate creativity. You'll develop creative courage and an entrepreneurial mindset. You will play with Lego and build with pipe cleaners. And you'll challenge the status quo and become more agile and flexible.
By working as part of a multidisciplinary team, you will discover different perspectives and countless possibilities you would never have dreamed of alone.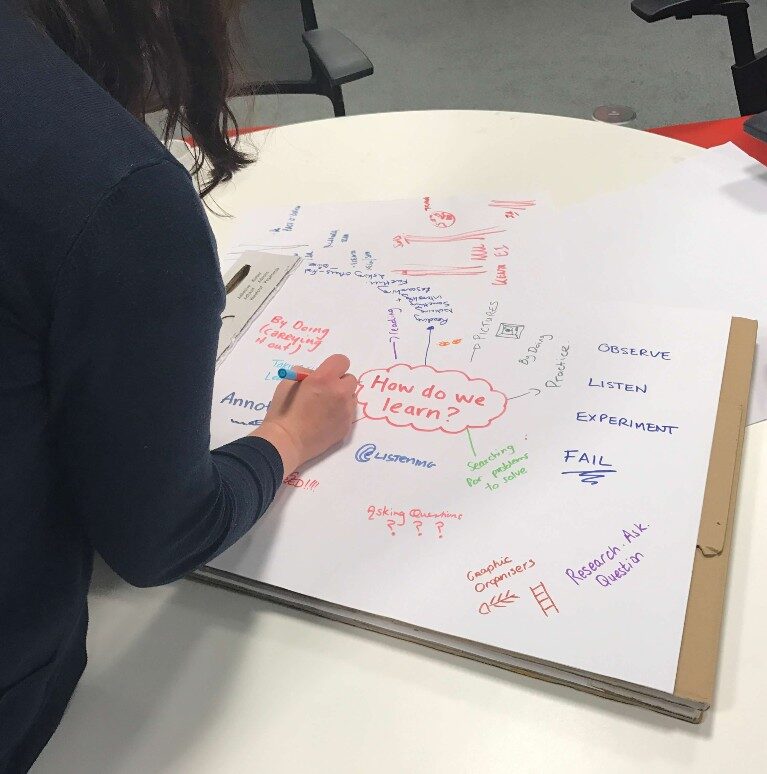 Design thinking & entrepreneurship
You'll learn the Design Thinking approach, first looking at the problem from all angles before you go in search of a solution.
We'll give you the tools and techniques to structure your creative thinking, and help you develop an entrepreneurial mindset. This means understanding the potential value of your ideas and championing a healthy attitude to risk – a key part in effective decision-making and often the lifeblood of success.
Then you can get to work in the IA MakerSpace to prototype, test, and iterate your ideas.
We begin with a playful approach, then gradually raise the stakes throughout the course until you'll feel confident tackling real-world challenges.
Learning by doing
Everything you'll learn at the Academy is grounded in practical application.
Through our close relationships with industry and enterprise, you will get the chance to apply your knowledge to some real-world innovation challenges. Alternatively, some of our courses offer the time and space to tackle a problem of your choice – perhaps something within your organisation, or a passion project of your own.
Reflection is a valuable part of your ongoing learning. For every project and every challenge you address – successfully or not – you'll critically evaluate the experience. Reflection can help you to learn more about yourself, pinpoint areas for further development, and learn from your mistakes. The journey is often more important than the destination.
Our learning by doing approach ensures that the Innovation Academy's graduates are ready to hit the ground running in the real world.
"It's like being immersed in a river of ideas. Every day. Every moment."

Ferdia Mac Anna – Novelist, director, producer, and Innovation Academy graduate

Practicing what we preach
Every module we offer is conceived through a highly collaborative design process, involving a network of industry experts to ensure we produce graduates who can offer the skills the world needs most – now and in the future.
Our courses are ever-evolving, never stagnant. Our educators are constantly learning and discovering new ways of thinking. Each cohort of students leaves their mark in some way, shaping our facilitators and finessing the course for the next iteration.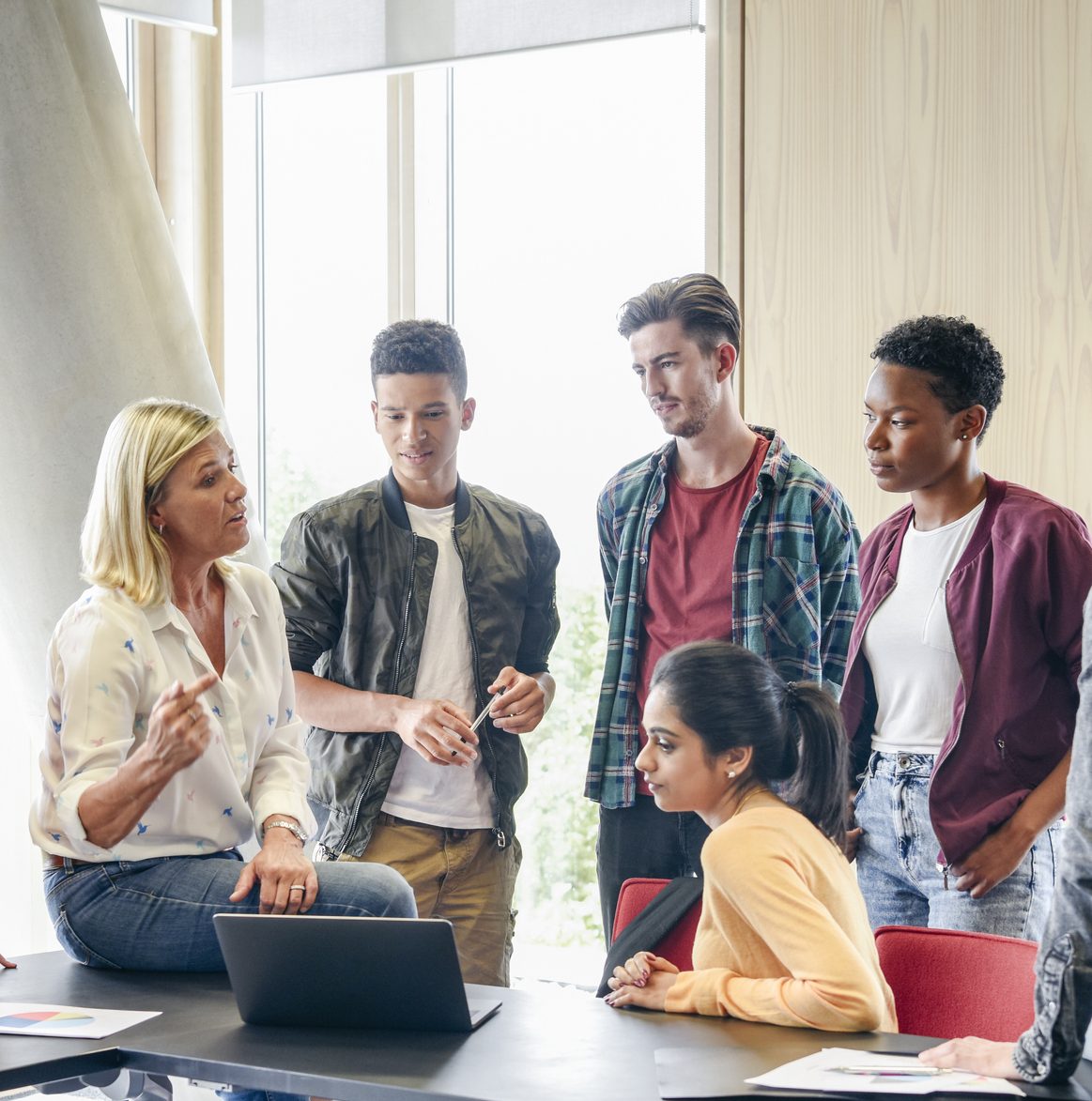 Academic grounding
If any of this sounds like too much fun to be effective, you needn't worry. There's academic rigour behind what we do at the Innovation Academy, and we make an impact.
We are a part of UCD, one of the top 1% of Higher Education institutions worldwide. Our awards are externally examined by Prof. Sir Mark Welland, Deputy Vice-Chancellor at the University of Cambridge, and our pedagogy is informed by the latest academic research.