Rebuilding for innovation and enterprise
In partnership with enterprise, Convene creates programmes that deliver priority skills and innovation. As Ireland moves forward from the unprecedented disruption of Covid-19, Convene is working towards a common goal of sustainable, resilient recovery.
We are bringing together people from across enterprise, academia, innovation, and research, all collaborating for the benefit of Irish society and our economy.
Convene works alongside employers from seven key sectors:
ICT and FinTech

Tourism

Food and Drink

Creative and Cultural

Social Enterprise

MedTech and Pharma
Global Innovation Teams
Global Innovation Teams is one of many flagship Convene programmes. It is a unique educational model involving multi-disciplinary teams of students.They work on solving enterprise challenges with the support of Enterprise Faculty mentors. This offers a 'low-cost, low-commitment' opportunity for organisations to explore new innovations through prototyping and research. 
Global Innovation Teams is led by UCD and runs alongside Accredited Talent Development, another educational model led for Convene by TU Dublin. Convene places Dublin at its heart, acting as regional co-learning and innovation ecosystem, and projects are aligned to the broader challenges of the Dublin region. 
Both projects are underpinned by a major expansion of online capacity. The enterprise partnership is set to expand significantly over 4 years, through Convene's Agile Collaborators and Enterprise Faculty.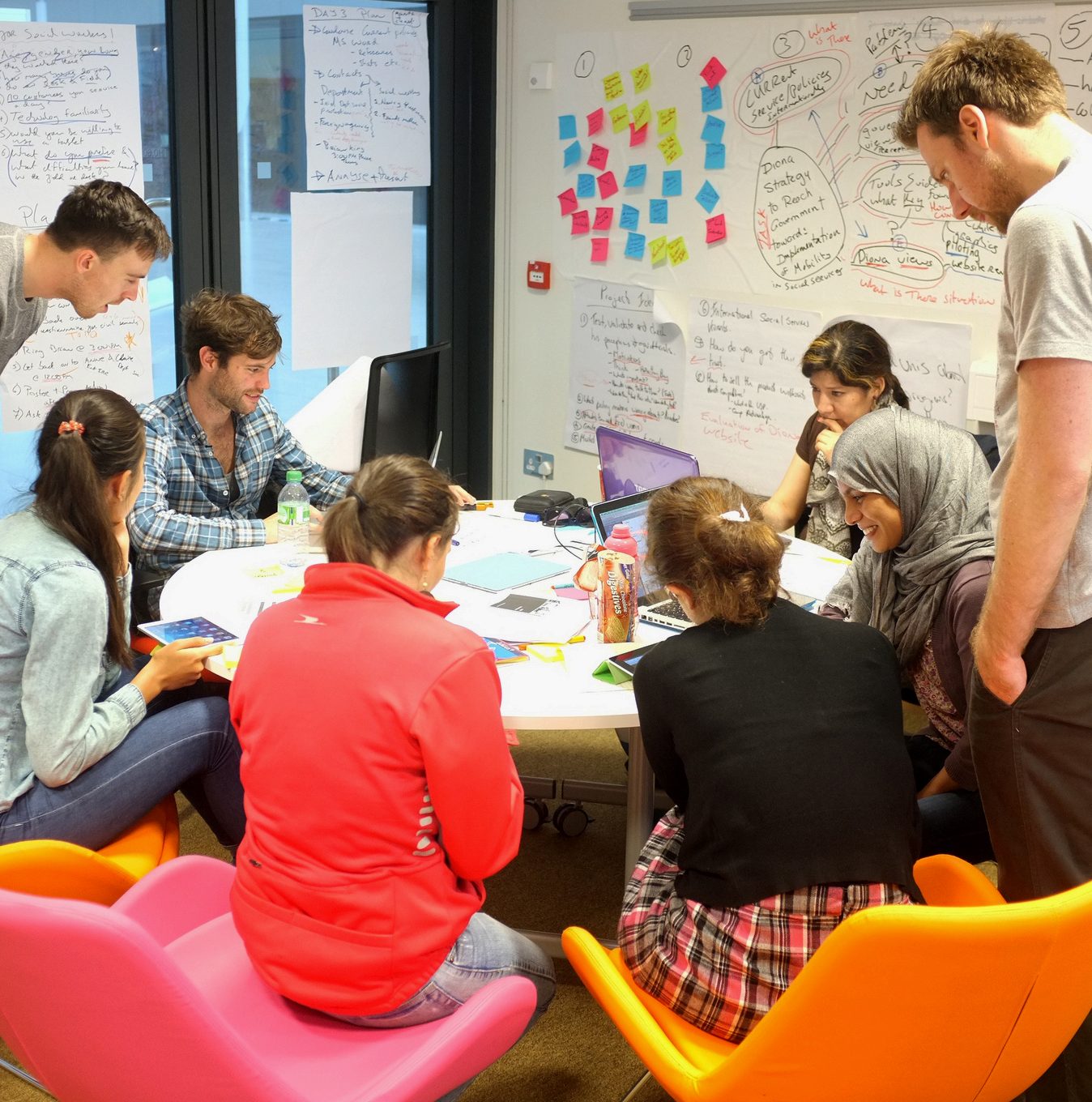 Ireland's Human Capital Initiative
Convene is part of Ireland's Human Capital Initiative (HCI), an education fund established by the Government of Ireland and administered by the Higher Education Authority. It is one of the largest investments ever in Irish higher education. In 2020, Convene received €17.5 million funding as part of HCI Pillar 3 – Innovation and Agility. 
Pillar 3 aims to increase the capacity of higher education to anticipate, understand and respond to the emerging needs of enterprise, by offering lifelong learning and upskilling opportunities for all. 
HCI will enable the Irish higher education system to meet the challenges and opportunities of the 4th Industrial Revolution and respond rapidly to changes in both skills requirements and technology.
For further information about CONVENE, please contact:
Eleanor Kelly
Strategic Partnerships Lead
eleanor.kelly@ucd.ie