UCD Innovation Academy hosted a 'Sustainability Design Day' ahead of the much-anticipated launch of the UCD Greenacre Sustainability Hub in 2024, made possible by the Human Capital Initiative. A pioneering initiative in Ireland, UCD Greenacre will deliver immersive, hands-on sustainability experiences accessible not only to the UCD community but also to our partners, ready to join us in exploring, experimenting, and learning how to champion meaningful actions for a sustainable planet.
In the spirit of collaboration and UCD Innovation Academy's creative problem-solving ethos, over seventy changemakers from across higher education, enterprise, policy, and civil society gathered at UCD to exchange expertise, ideas, and support for UCD Greenacre Sustainability Hub.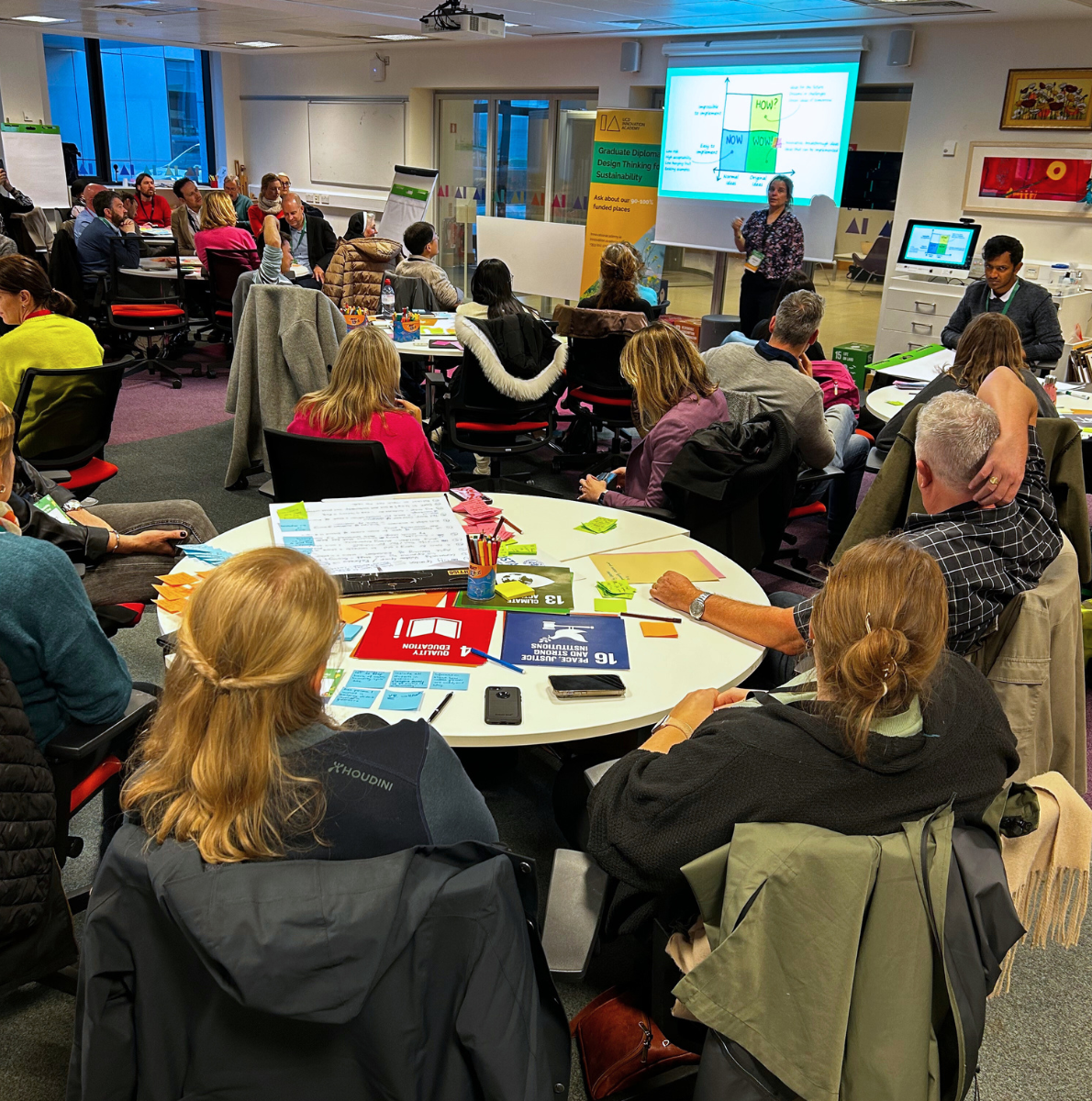 UCD Greenacre envisions itself as a catalyst for collaborative innovation in sustainability—a safe space to experiment, test, fail, and iterate in addressing humanity's greatest challenges. The purpose of the Sustainability Design Day was to provide a tour of the current Greenacre site and conduct a thought-provoking design thinking workshop focusing on optimising the use of the UCD Greenacre Sustainability Hub and engaging communities, partners, and students.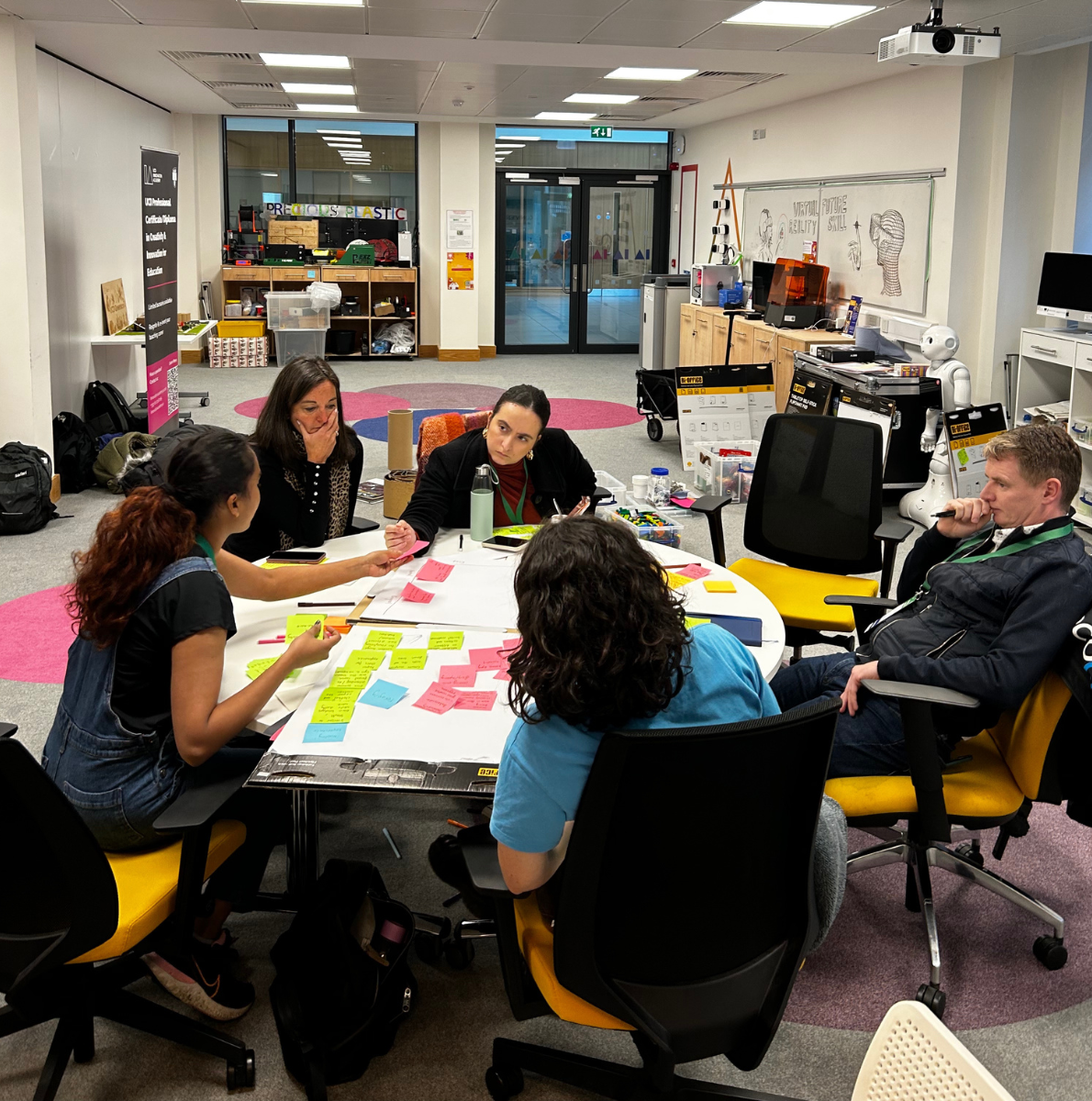 Under the expert guidance of UCD Innovation Academy's facilitators, participants were tasked with considering specific community personas within UCD and beyond, including enterprise partners, and brainstorming how each could contribute and engage with the UCD Greenacre Sustainability Hub for a mutually beneficial learning sustainability experience.
In response to the design-thinking challenges, all participants delivered lively group presentations full of ideas and solutions for optimising the UCD Greenacre Sustainability Hub's use among various communities and enterprise stakeholders.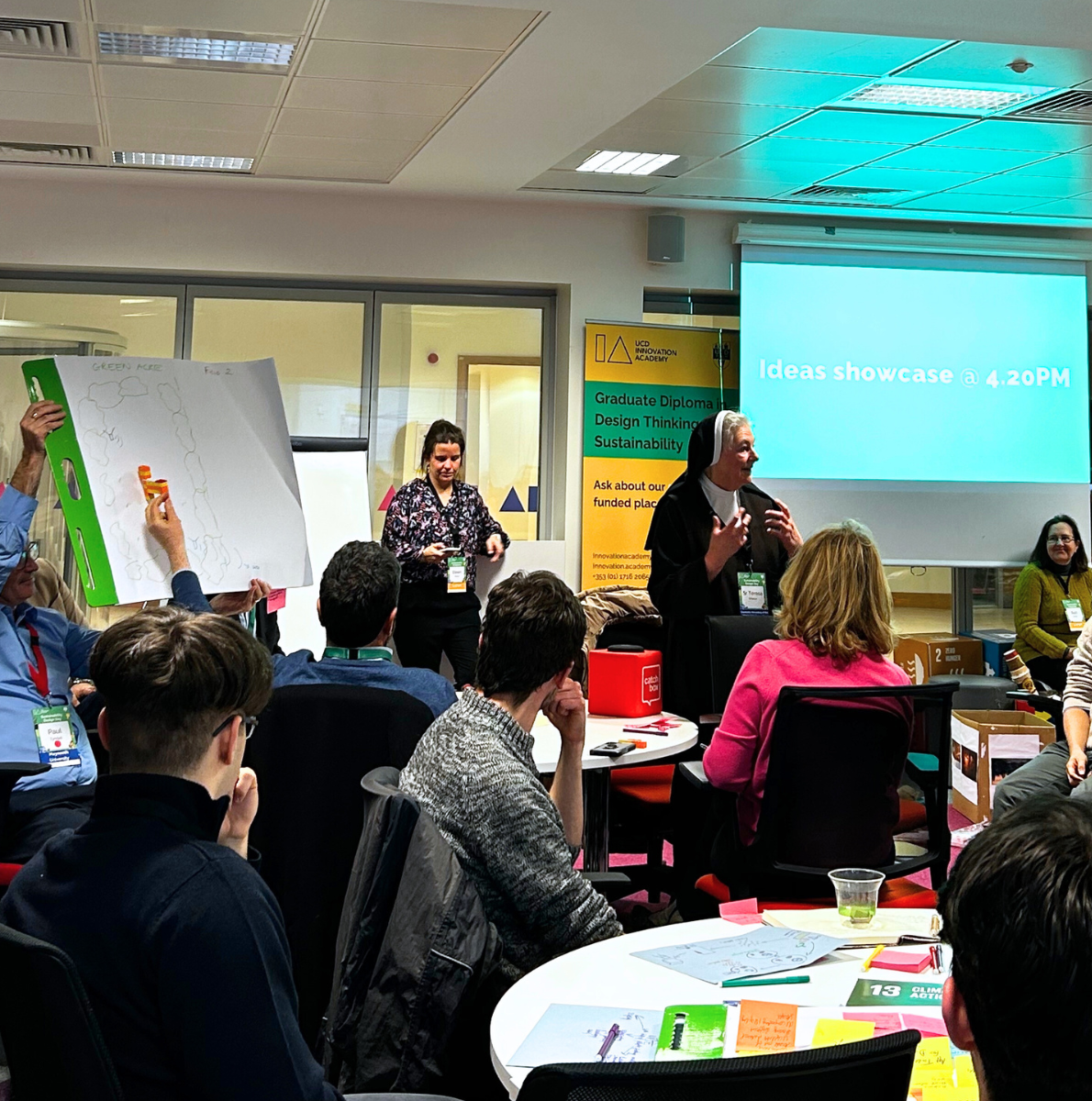 The day concluded with UCD Innovation Academy Director Suzi Jarvis delivering closing remarks, praising the seventy passionate participants who shared their expertise at UCD. Prof Tas Crowe, UCD Vice President for Sustainability, also noted during the remarks how inspiring it was to hear the array of inclusive and engaging ideas for the future of the UCD Greenacre Sustainability Hub.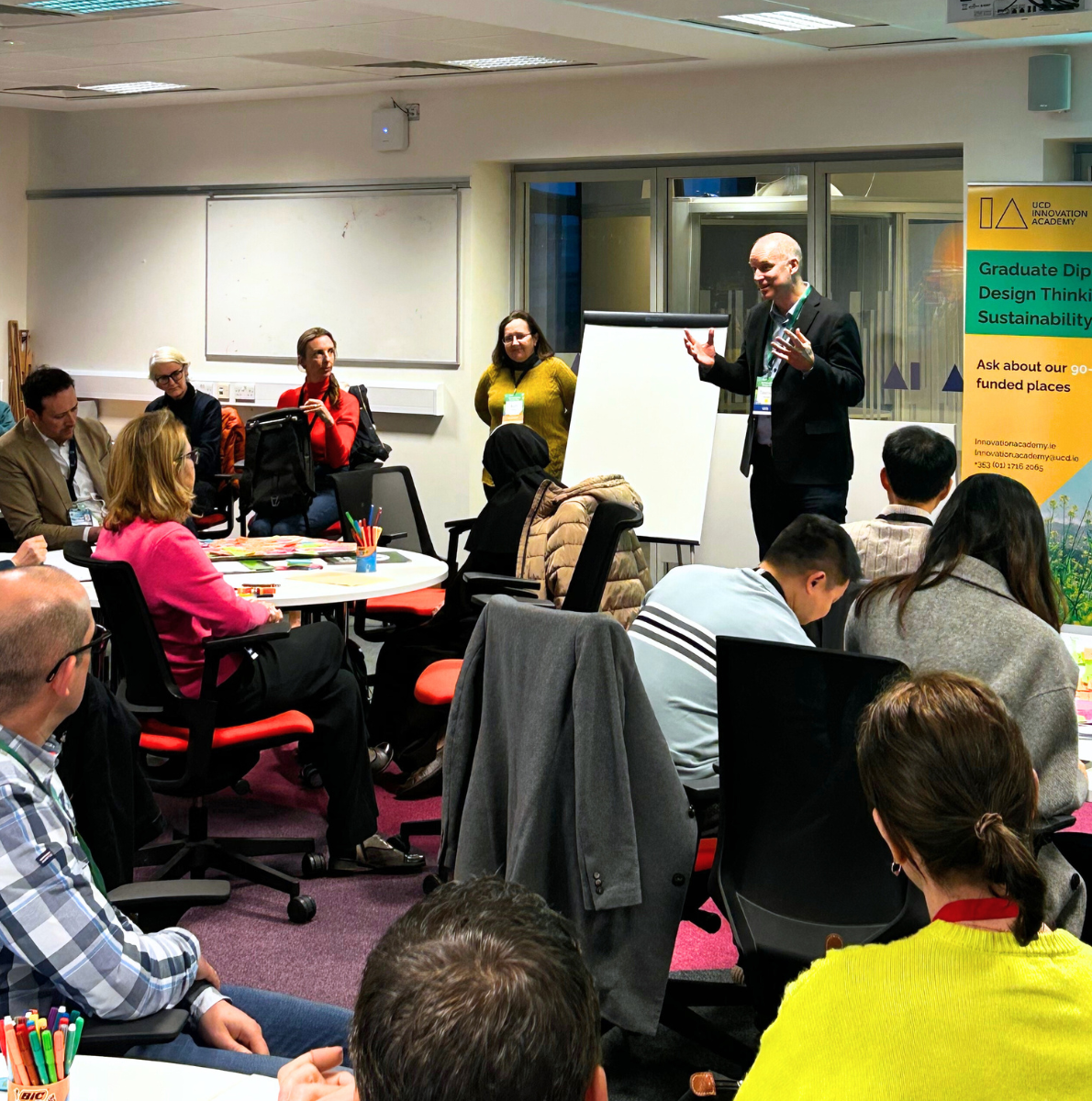 Thank you to all of our sustainability changemakers who joined us for our Sustainability Design Day.
If you're interested in keeping up to date with UCD Greenacre Sustainability Hub, please sign-up to our UCD Innovation Academy newsletter here for more.