UCD Greenacre is UCD's new experiential sustainability hub, located on an acre of UCD's woodland campus in Belfield and supported by our HEA Human Capital Initiative project, Convene. A first of its kind in Ireland, UCD Greenacre will make immersive, hands-on sustainability experiences accessible to the UCD community and those who partner with us to explore, experiment and learn how to take meaningful actions for a sustainable planet. 
UCD Greenacre is grounded in the creative problem solving ethos of UCD Innovation Academy. The vision for UCD Greenacre is that it might serve as a catalyst for collaborative innovation in sustainability and be a safe space in which to try, test, fail and iterate to solve humanity's greatest challenges.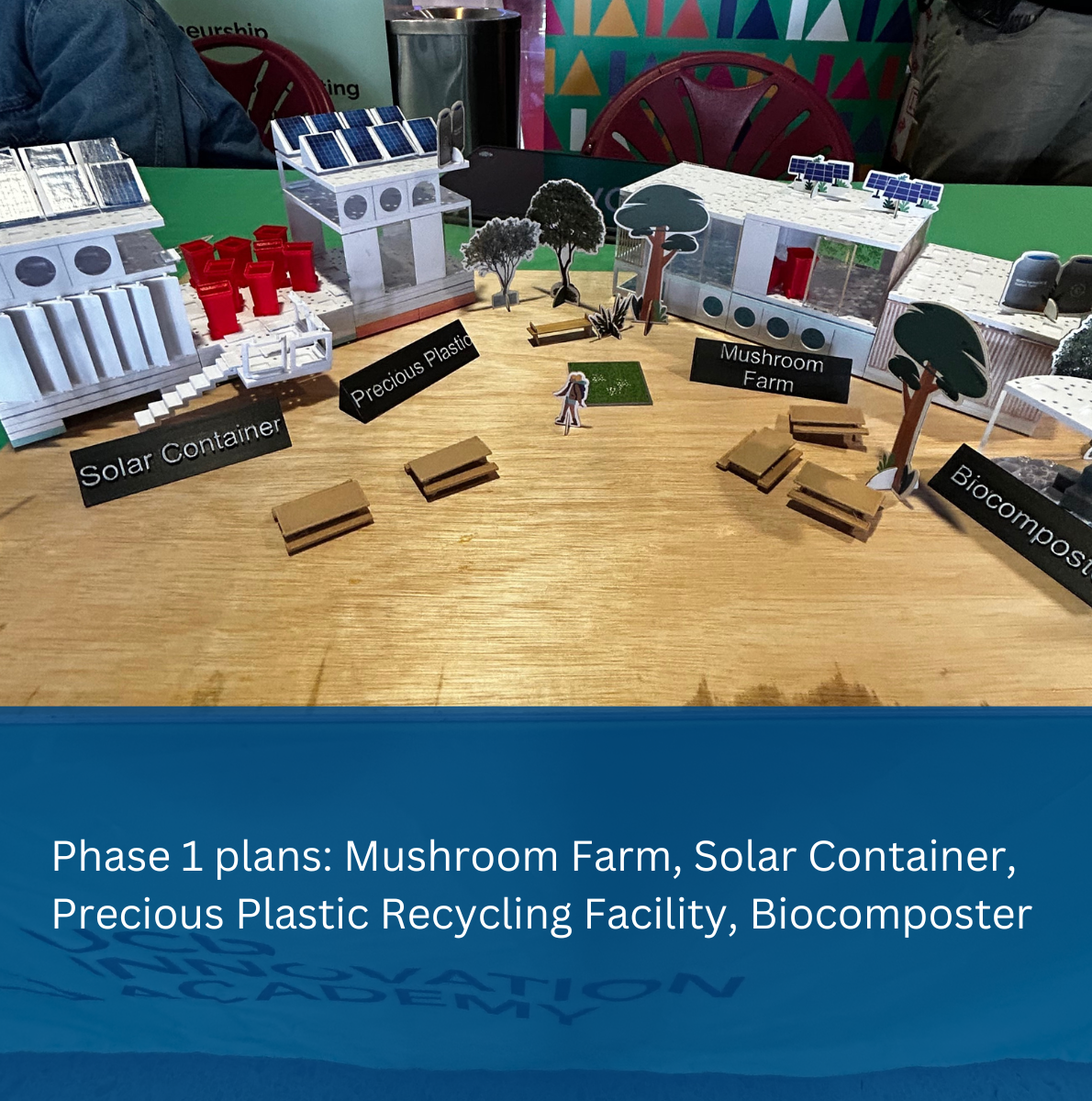 UCD is Ireland's largest campus community with over 37,000 members, 4,155 resident students and €130M annual expenditure on goods and services. The decisions we in UCD make about how we live, work and learn have significant impact on sustainability in the region. Fortunately we have a unique capability to reduce our collective impact through individual actions via our capacity for whole community communication, education and engagement around behavioural change.  UCD Greenacre provides a wonderful focal point for collective action and building momentum.  UCD's approach to education, research and innovation, coupled with our global alumni of 300,000 and many partners across enterprise, Government and internationally, provide an auspicious platform from which to share, scale and leverage our learnings to influence a just transition to a sustainable global community.  In this context we recognise our moral imperative to develop models of excellence for campus based sustainable living. 
Inaugural pilot projects will focus on learning about circular food systems by implementing innovative approaches to food production, waste reduction and resource recovery, among other things.  In past times a market garden, UCD is delighted to dedicate this living, breathing green acre as a resource for learning and nourishment.
UCD Greenacre will showcase the many sustainability initiatives underway across UCD. It will also be an incubator for sustainability innovation, convening a broad spectrum of stakeholders from across our society and economy—enterprise, higher education, policy makers, civil society and more—who will work together at Greenacre to experiment with different sustainability practices. In addition, resource recovery will be supported via our onsite Precious Plastics Innovation Centre.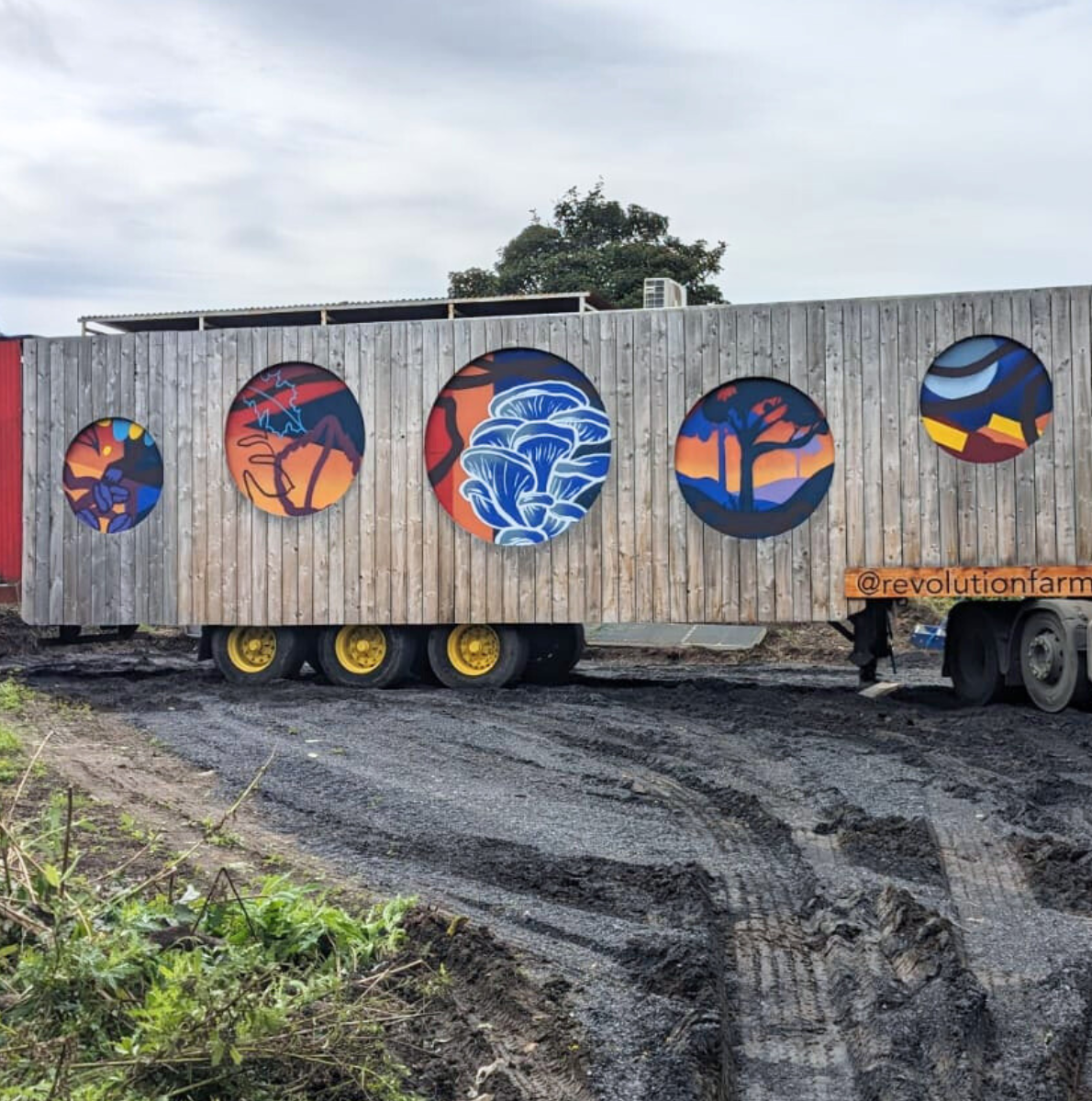 UCD Greenacre is conveniently located at the pedestrian and cycling entrance to UCD Belfield as part of our efforts to encourage sustainable mobility.  While our mobility impaired visitors will find ample disabled parking and electric car charging stations adjacent to the site. Even our online students and international partners will be able to engage with UCD Greenacre via a future digital twin. In collaboration with our partners we aim to evolve the site to energy and water self-sufficiency while utilising the data generated to gamify decision making in the UCD Greenacre digital twin.
This is just the beginning. If you would like to join us on this journey, please contact our Sustainability Solutions Manager Avadhoot Potdar on Avadhoot.Potdar@ucd.ie
Updates
UCD Innovation Academy announce UCD Greenacre Sustainability Hub
We're thrilled to bring together some of our Human Capital Initiative work to announce that 'UCD Greenacre Sustainability Hub' will be coming to UCD Belfield in 2024.
The experiential learning hub will be the first of its kind in Ireland. UCD Greenacre Sustainability Hub will provide an immersive, hands-on sustainability experience to equip learners of all backgrounds with the skills and knowledge to incorporate sustainability into their work and life.
UCD Greenacre Sustainability Design Day Brings Together 70 Participants from Enterprise, Higher Education, and the Community
UCD Sustainability Design Day - 7th November 2023
We're delighted to announce an exciting opportunity – the Sustainability Design Day on November 7th, 2 – 5 pm, at UCD. 
We invite all individuals passionate about sustainability to join us in shaping the UCD Greenacre Sustainability Hub's future, which is coming to UCD in 2024 thanks to the Human Capital Initiative.
Your input is invaluable, and we encourage anyone interested in making a difference to contact avadhoot.potdar@ucd.ie for further details.
We hope to see you there.