Overview
It's stacked with some of the most exciting tech you can get your hands on, featuring Virtual Reality headsets, 3D printers, and a wealth of advanced rapid prototyping tools and machinery. You'll learn how to manipulate these tools, turning your ideas into something you can see, feel and interact with. 
Prototype, test, iterate are three essential steps in the Design Thinking process, as you will learn at the Academy. The IA MakerSpace has all the gadgets you need to let your creativity take flight. You'll use these tools to explore new ideas and experiment with different materials. You might choose cutting-edge Augmented Reality or a physical prototype in wood or plastic. What counts is the prototyping process and the problem it will solve. 
We'll give you a working knowledge of these tools and how they can work together. With rapid prototyping you'll test and tweak, and if need be fail fast, before your innovation is ready to unleash on the world.
Come to the IA MakerSpace to bring your ideas to life.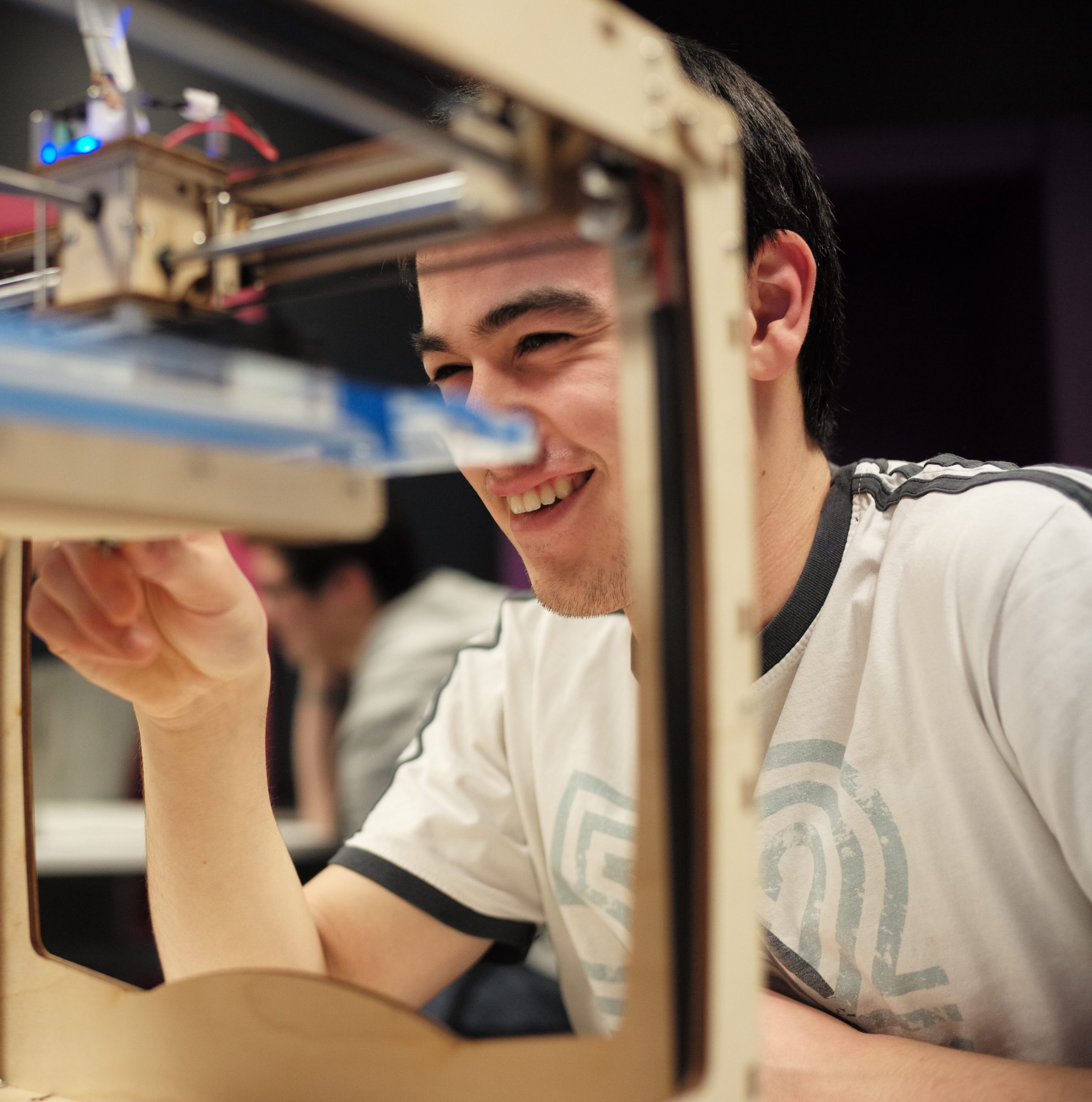 What's inside the IA MakerSpace?
Pico Neo 3 Virtual Reality Headsets with Eye Tracking Technology
Markforged Onyx Carbon Fiber 3D Printer

Clean Green 3D "CG-1" – Full Colour, Paper-based 3D Printer
Projection Mapping / Augmented Reality
Lightform "LF2+" Projectors
Farmony "Radix" Vertical Farm – Commercial Growing Unit
Our vertical farm offers a chance to experiment with the Internet of Things. We'll use light and moisture sensors with online monitoring to keep our plants happy and thriving. Our students will learn techniques and create electronics they can implement at home. 
Next we hope to add beehive monitoring into the mix, to keep our pollinators feeling perky and productive.
Sustainable Living Lab – Coming soon
We'll soon be adding a Sustainable Living Lab, which will be a place to learn practical skills in electronics. We want to see an end to the disposable society. We'll get people repairing and repurposing devices, not replacing them as soon as they falter. By giving students a chance to try things like soldering, we'll give students the confidence to open up everyday items to explore how they work, and try to give them a new lease of life.