The Innovation Academy celebrated its inaugural Festival of Lifelong Learning on 27th June, with a full day of innovative workshops, stimulating talks, and lively networking. The Festival was created with a key conviction: in a world wherein up to a quarter of jobs around the world are expected to change in the next five years, lifelong learning has never been more important. The IA thus put together a suite of activities with the aim of exploring, discussing, and engaging in Lifelong Learning. 
Founding Director Suzi Jarvis and keynote speaker Claire McGee (Head of Education and Innovation Policy IBEC) kicked off the event with a warm welcome to guests, including IA alumni from across our programmes, facilitators, and prospective students at the UCD O'Reilly Hall in the early afternoon.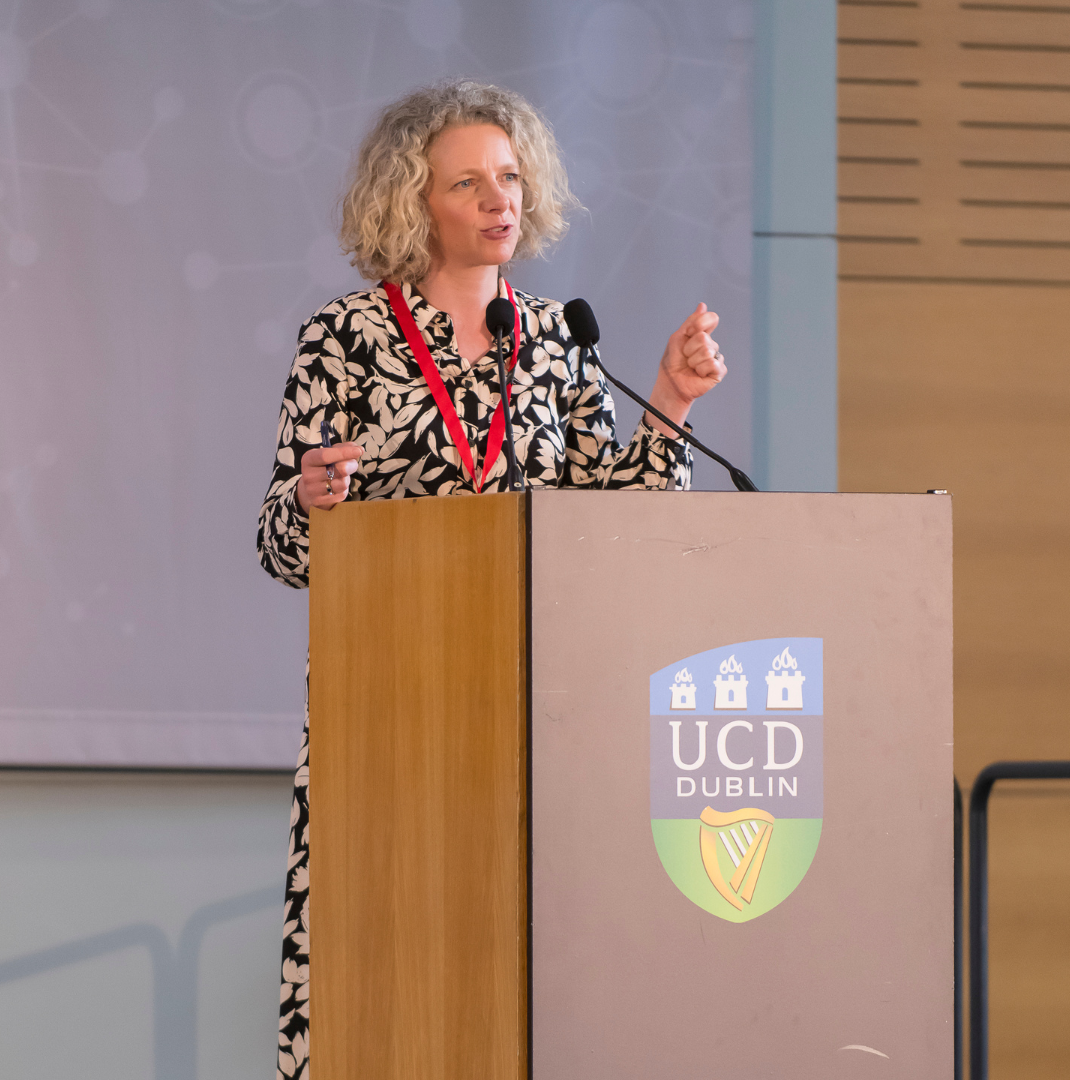 Participants then had the opportunity to break out into several spaces during our first afternoon session. Some tuned in to talks led by our Innovation Academy facilitators and alumni about sustainability as practice, AI and the future of work, and even "Bringing Broadway to the Boardroom" with improvisation and storytelling. Other attendees joined in with a number of immersive, hands-on workshops, including prototyping with AI tools, a creativity refresher, and exploring sustainable supply chains. Participants also had the opportunity to explore the Metaverse with a Virtual Reality taster, and work with vacuum machines in our Maker Space to create unique moulds for chocolate-making.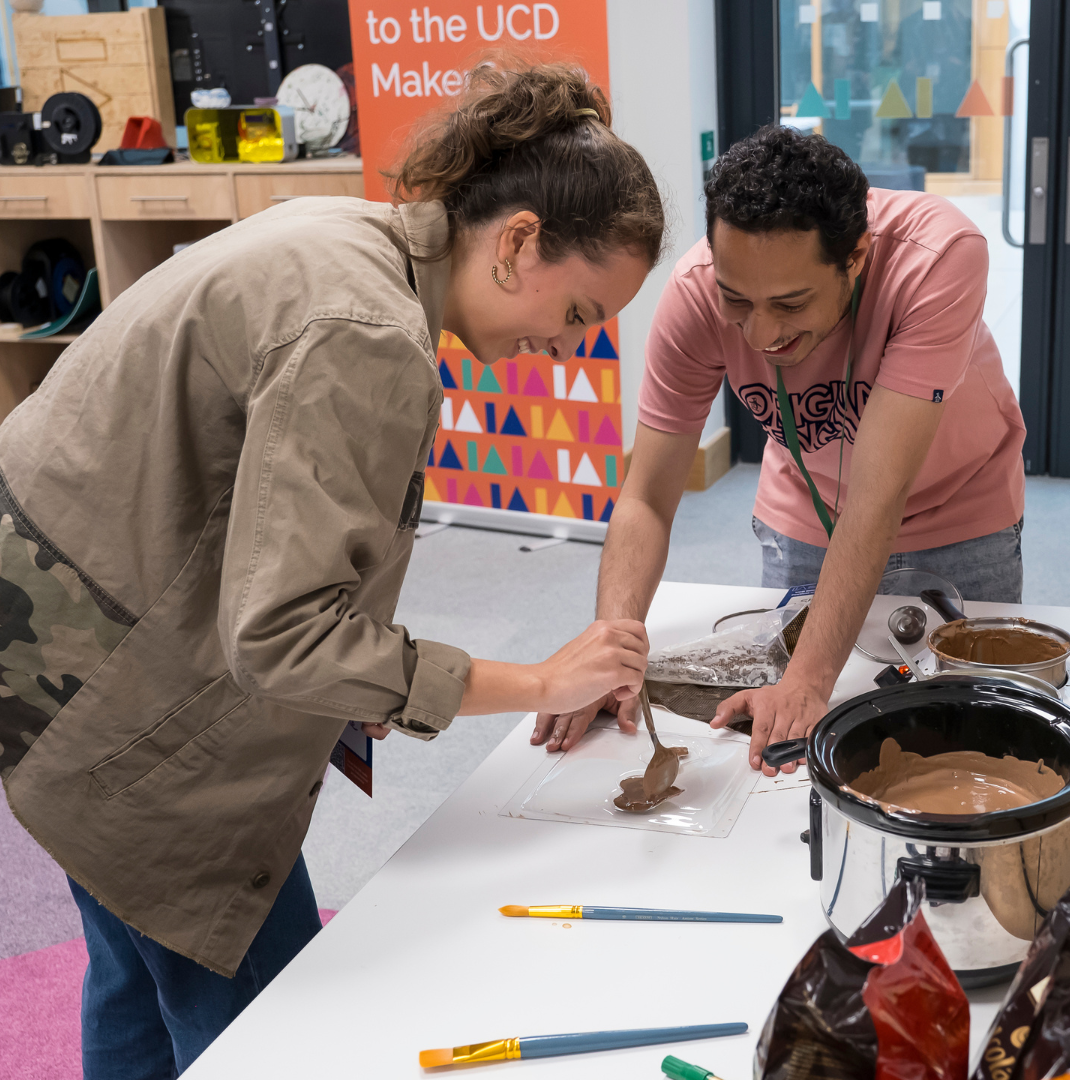 After enjoying a break of networking and canapés, we transitioned into an evening session of fireside chats. Author and educator Dr. Katriona O'Sullivan and entrepreneur and Innovation Academy alum Sharon Keegan brought audience members through a moving discussion on education and adversity. Brian Downes, performance and leadership coach and co-founder of Performance Nerds, and Niall O'Carroll, leadership advocate and Pep Talk's Chief of Global Partnerships, followed with a discussion on leadership and innovation. A buzzing networking session capped off the evening, complete with a raffle of prizes from Keegan's startup Peachylean and sampling the delicious results of the Maker Space chocolate-making session.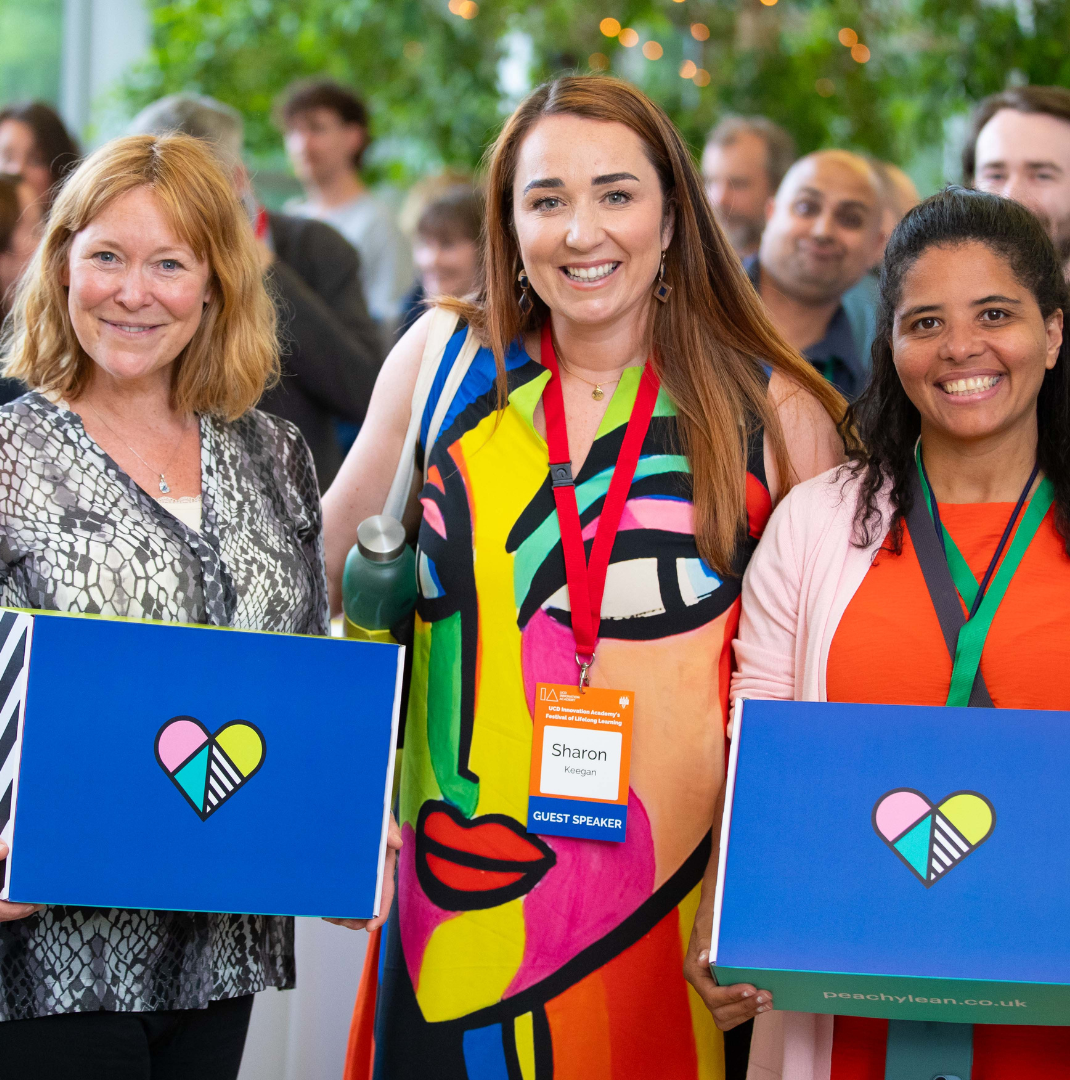 The event was a resounding success, with a non-stop flow of activity and engaging discussions among attendees. The event undoubtedly proved to be memorable, with participants taking creative pictures beside the UCD sign outside O'Reilly Hall and sharing beautiful Instagram Reels. We would like to thank all our attendees for their enthusiasm, and to thank our guest speakers, panel moderators, volunteers, and organising team. 
We hope to see you at the next Festival of Lifelong Learning!