Background
Design Your Purposeful Life is now open for registration to any UCD undergraduate student who can take electives as part of their course. You can register on SISWeb as you would for regular modules. Search 'Innovation Academy' to find a list of our modules. Select a module and register. Our module codes begin with 'IA.'
Imagine having the opportunity to spend one week – one intensive week – focusing on you – on the unique human being that you are: a week to make space for the things that light you up, that give you oxygen, that inspire and motivate you. For that one week you would be working in a safe space, with a team of facilitators whose only goal is to help you recognise your own potential, reignite your creative spirit, imagine what is possible in this life that is yours, and provide you with the tools to set out to achieve it. This type of opportunity is most often offered in the upper echelons of leadership – for those who can afford to take the time for some introspection.
This opportunity is rarely available to students as they set off on their life's journey – a time of critical importance as they make the decisions that will have an impact on the rest of their lives.
However, UCD's Innovation Academy offers this very opportunity to students in third level education through their Design Your Purposeful Life module, which runs four times year for UCD students, and welcomes a maximum of 36 undergraduates to each class. Additional offerings are available for professionals.
As a result of participating in the Design Your Purposeful Life module, students have changed their entire trajectory. They have come to realise that expectations set for them by somebody else do not line up with what they want for themselves.
Alumni
Ben Mulcahy took the course in 2020.
"Design your Purposeful Life was a fascinating module that gave every student the tools, time and guidance necessary to think deeply about what they want from life. The course helps each individual identify your true values and encourages you to explore what can be. In my view this is one of the most fundamentally vital classes for any individual who wishes to make the most out of their work, family, social and personal lives."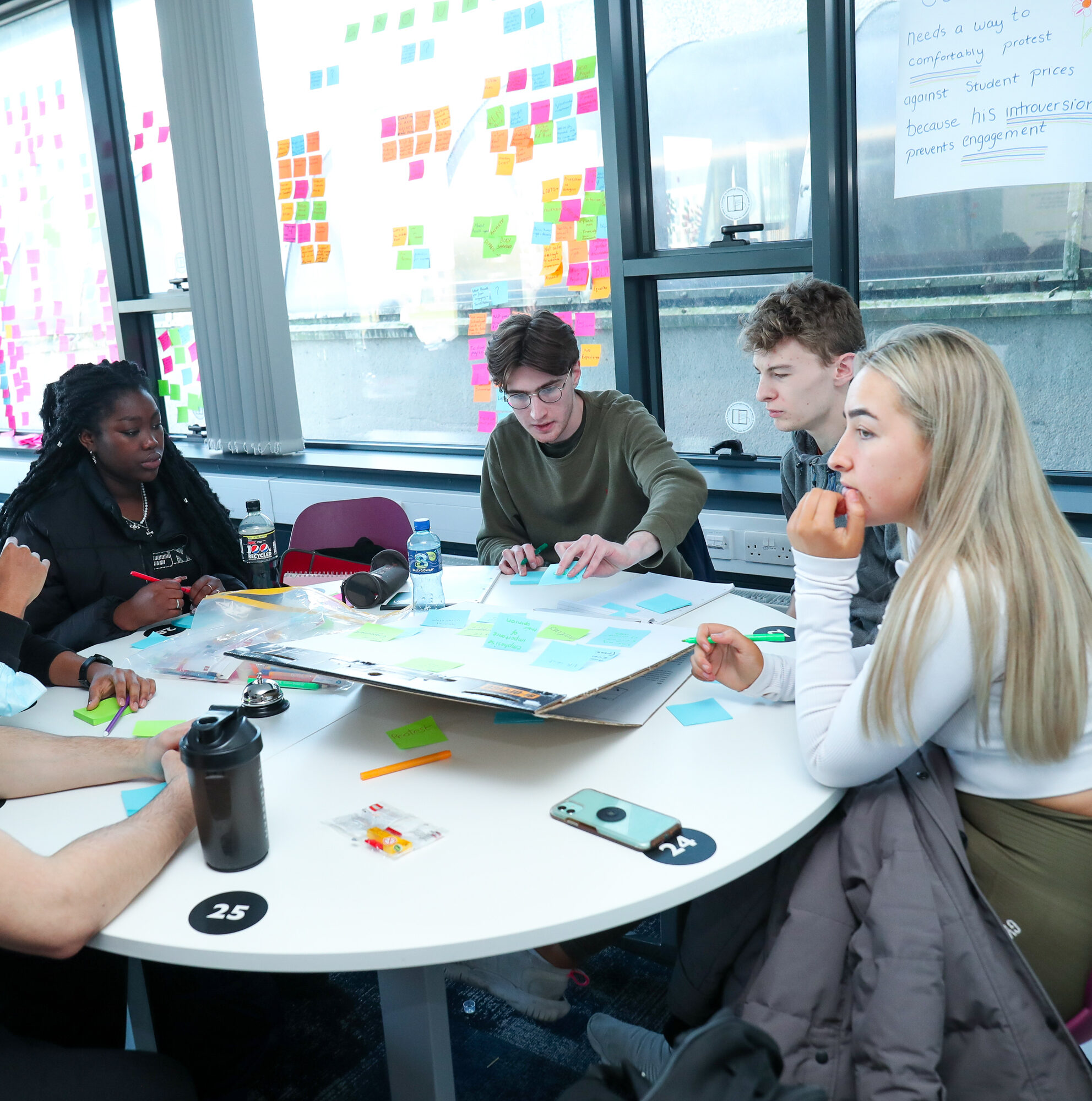 Development
Third level education is a pivotal time in a student's life. And yet, for far too many, university becomes a rite of passage that is rote – one in which students feel obliged to live up to the expectations of their parents and traditional society. It's a law degree, or medicine, or an arts degree, and then what? The first job that lands on their plate they are impelled to take and from there they fall, like skittles in a bowling alley, into a future that neither inspires them nor equips them, but instead, traps them. Their inherent creativity is stifled and ignored. So too, the critical challenges and opportunities that lie ahead in an unknown and unpredictable world.
The module
Colman Farrell, who played a key role in the module during his eight years at UCD Innovation Academy believes that the current education system is outdated and needs significant innovation to prepare students for what lies ahead, and that courses like Design Your Purposeful Life are critical. "This course is at a nexus of where education could be and where it needs to be," he says. He argues that while society engages with the challenges and opportunities of the climate emergency, new technologies and threats to democracy, our education system has, for the most part, yet to adapt. "We're still doing primarily content- focused courses," he says. "'If I do this course, I'll know the answer,' when in fact, no, you won't. You might have some useful information but you won't have the answer or be able to create novel solutions to the challenges ahead."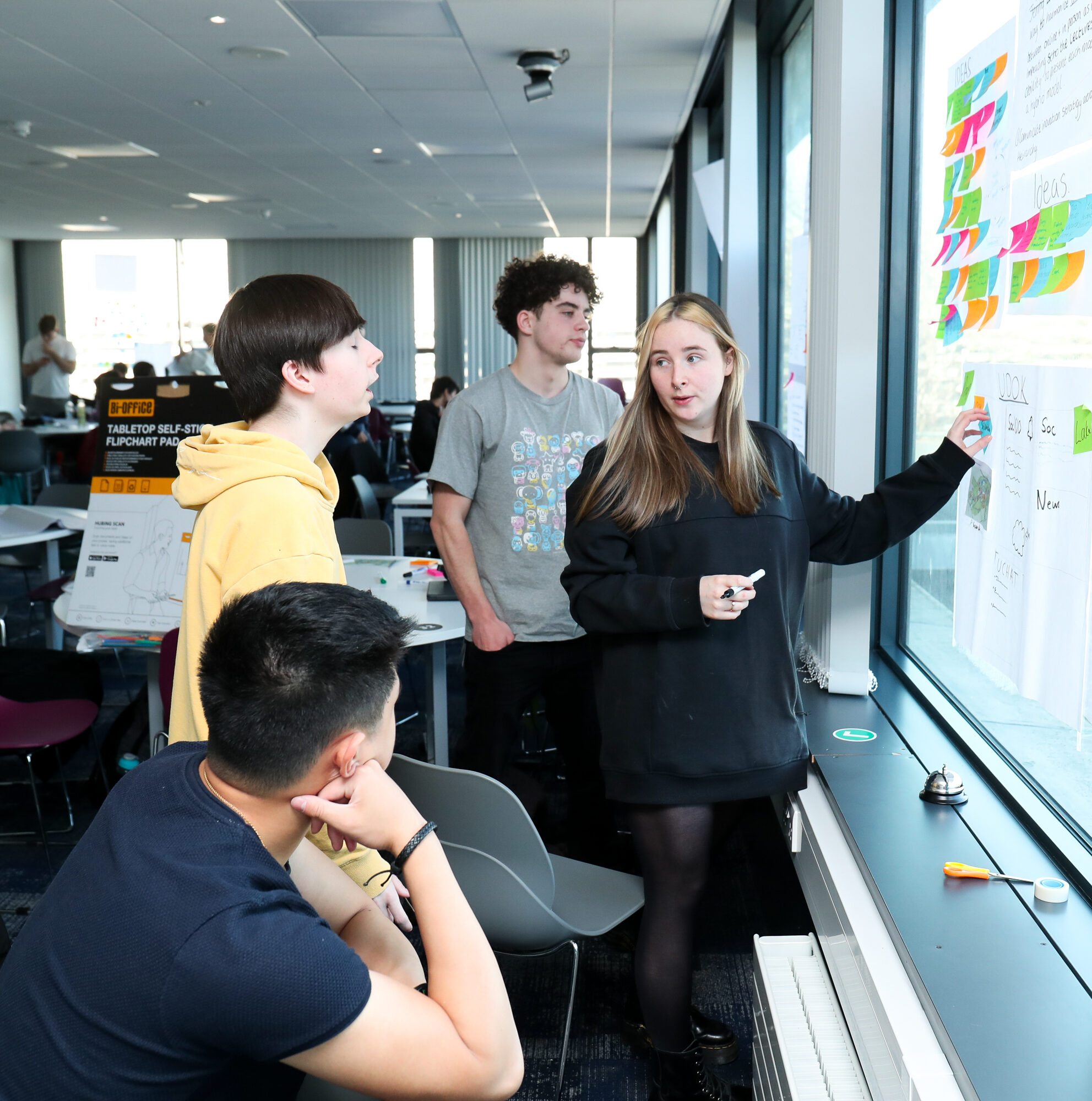 Colman continues, "it's not about what you – as an educator – think a student should do. We don't know the future either. The future is a foreign planet. It's about what are the tools we can give students as they cross that threshold that will actually be of use." "You have to explore before you discover," says Entrepreneurial Specialist, Kathleen Lonergan Erickson, who led the development of Design Your Purposeful Life. The module gives students the toolkit – a compass – so that they can navigate their future, with all of its turns," Kathleen says, "The course gives students a chance to focus on becoming who they are becoming."
Design Your Purposeful Life
The module includes a 5-day workshop-style interactive learning environment. It opens up a world of possibility for the students who participate. Students are encouraged to challenge the choices they have made in their lives so far, and to question both their, and society's, assumptions about what the perfect career looks like. As Amber, a former student says, the module empowered her to "design my life, my way."
UCD Innovation Academy's Design Your Purposeful Life module was inspired by one of the most popular courses at Stanford University in California: Designing Your Life. The team at UCD Innovation Academy have developed this module to include such elements as values, asking, collaborating, and how to embrace failure. "When we choose careers that align with our values, we choose careers that motivate us and inspire us and others," says Kathleen. And as for failure: failure is learning. "It doesn't matter how many times you fail," Kathleen continues. "It's about how you respond to failure. We like to explore failure as just an iteration."
What sets the Design Your Purposeful Life module apart from other modules at UCD Innovation Academy is that while other modules also focus on creativity, innovation, and the growth mindset, they are generally focused on projects which search for solutions, products or services geared towards external challenges. In this module, the project is the student. The Design Your Purposeful Life module is now in its fourth year. So far, over 430 undergraduates and 160 professionals have enrolled in the module.
The module is "magic," Kathleen says. She describes how she has seen students discover their spark and sees as critical the module's role in allowing students to make the time to nurture that spark, and develop the capacity to protect it and allow it to flourish.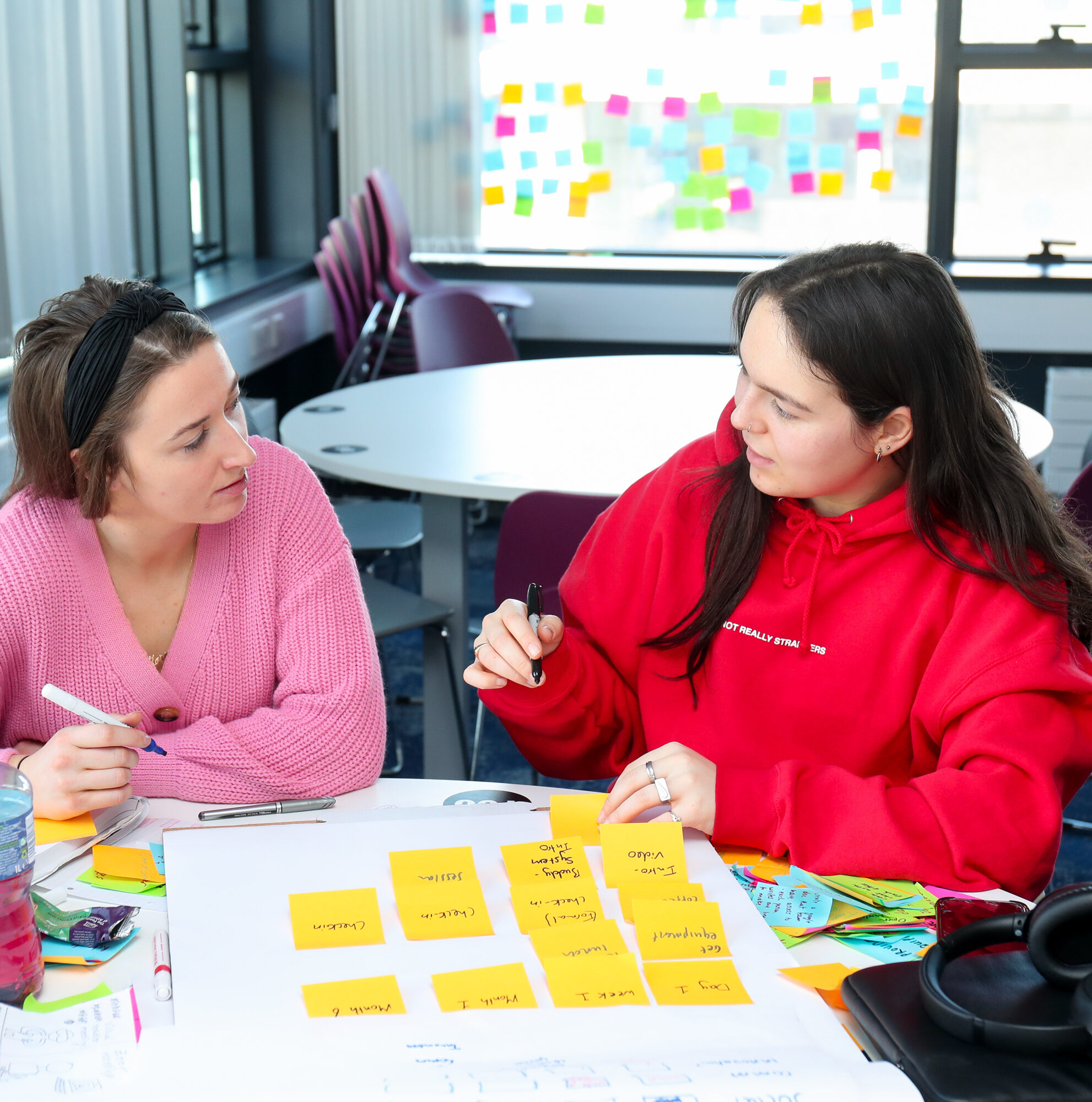 Design Your Purposeful Life empowers students. It equips them with the skills and mindset they need to address the real challenges we face as a global community going forward. And, Colman is quick to add, it also about embracing the opportunities. "Our students leave this module with a sense of hope and optimism," he says.  "In this uncertain future, there is also great possibility. Our students recognise this, and what they learn on the Design Your Purposeful Life module motivates them to get out there and become confident with their presence in the world."