The Challenge
Out there in the middle of a field in County Wexford there is a transformer on a pole which supplies electricity to 20 families in the surrounding area. If a tree falls on the line, ESB systems can detect that the power is gone and they can send a crew out to fix it. But, in a world where consumers have become far more conscientious about how they consume energy, what happens if ten families in this area decide to buy electric cars and charge them at the same time every day? Or, six families convert their gas and oil heating to electric using electric heat pumps. These – welcome – consumer choices would increase the load on the transformer from say 20% to 90%. The transformer can't communicate this change in usage and runs the risk of going into the red zone and a potential power outage.
ESB needs to find a solution.
Enter the Innovation Academy @ ESB.
Founded in 2017, as a collaboration between ESB and University College Dublin Innovation Academy, the Innovation Academy @ ESB is an immersive innovation education program for ESB staff, and has become the testing ground for challenges big and small that preoccupy ESB employees on a daily basis. At its core is the belief that staff must act with a creative, innovative and entrepreneurial mindset if they are to rise to the immense challenges they are grappling with as they strive to reach net-zero by 2040. The Academy tackles challenges facing both consumers within ESB's business units, and the public consumer base. It brings together staff from across all of the ESB's business units to work, collaboratively, on challenges that more often than not, are not in their field of expertise. Many of the projects generated at the Academy have received ESB funding and follow-through.
Shifting Landscape
Traditionally, Ireland bought most of its energy fuels from overseas – fossil fuels like coal, oil, and gas. About thirty years ago, the country started to expand and invest in its own renewable energy, first through onshore wind farms, and, in the past decade, solar and offshore wind farms. The United Nations' dire predictions about global warming alongside the ongoing war in Ukraine have heightened the need for Ireland to become energy independent.
ESB is facing challenges on a myriad of fronts. Long reliant on fossil fuels, the company has been actively exploring and utilising renewable energy sources. In addition, consumers are becoming "prosumers," i.e. both producing and consuming their own energy. Smaller, niche companies are increasing competition in this emerging "prosumer" market challenging the traditional base of the larger energy companies.
ESB knows that innovation has to be at the heart of everything they do. "Let there be no doubt that ESB is one of the most innovative companies in Ireland. Their commitment to innovation is unparalleled," says Innovation Academy Entrepreneurial Specialist, Fergal Brophy, who leads the Innovation Academy @ ESB.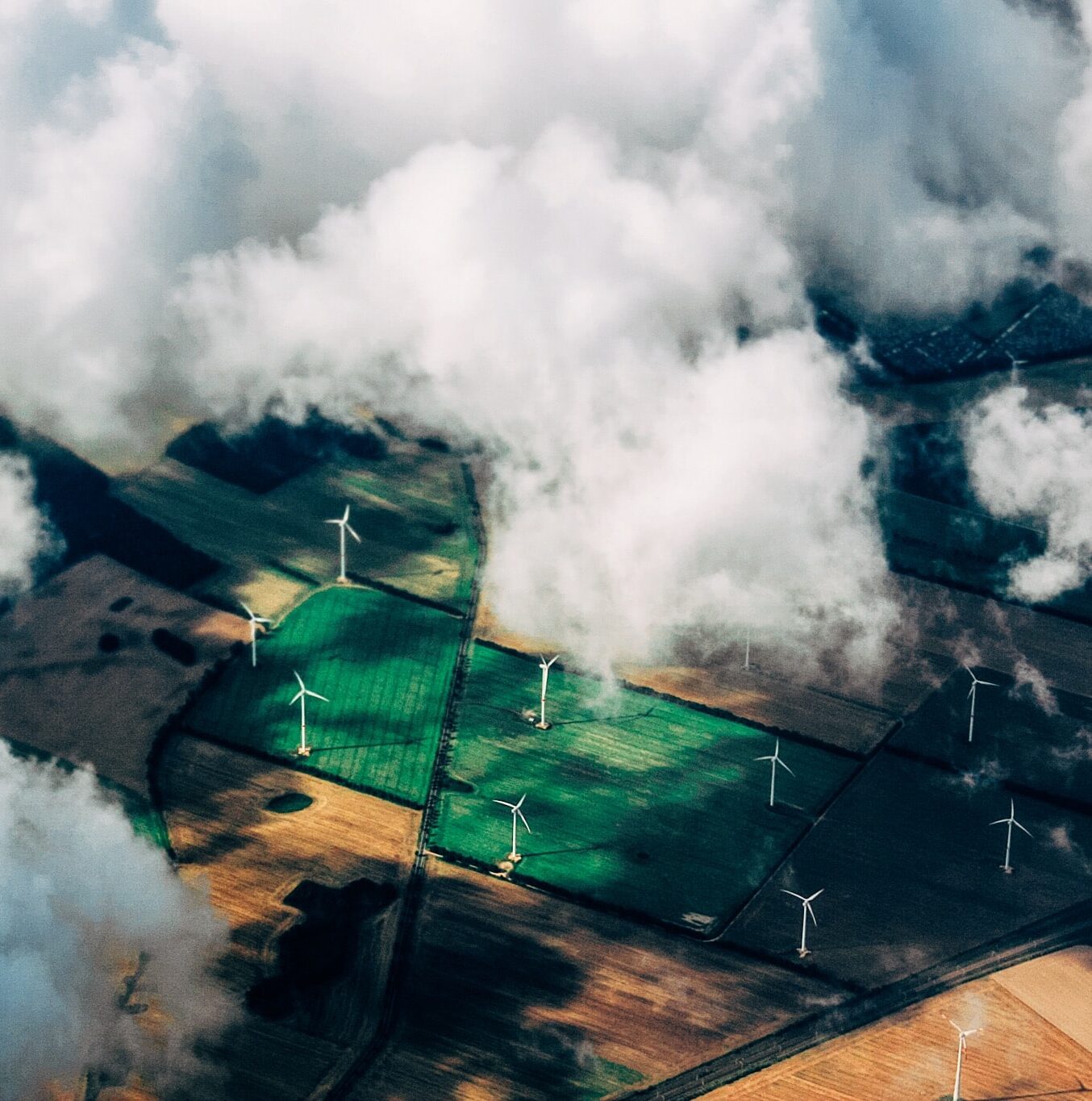 Design Thinking
"The first thing I was asked to do when I joined the Innovation Academy was to go out and talk to people – family, friends, neighbours – about their understanding of what it means to have a renewable home," says Mark Fowler, ESB's Innovation Capability Manager, who enrolled on the course in 2018. "It's an enlightening process," he continues. "You really understand the nature of customers and where they stand on a particular topic."
Generally speaking, an ESB engineer is given a project with a pre-defined scope and asked to develop and deliver it. The Innovation Academy takes a wider view. Empathy with the consumer is critical:  hearing consumers' reservations about having an electric car, for example, or the obstacles that stand in the way of installing solar PV panels on your roof; or seeking out farmers for their opinion on anaerobic digestion as a means of renewable energy in agriculture. All participants at the academy are expected to get to know their target audience through one-on-one interviews like these. Understanding challenges from the user's perspective and focusing on a human-centred design is essential.
"We've explored a lot of topics in the six years of this program, and that first phase is a real eye-opener for everyone," says Fowler.
Reigniting the Creative Spirit
Every child is creative. Put a lego set in front of a kid and they will make something amazing. Give them a blank sheet of paper and a couple of crayons and they will draw a dragon like one you have never seen before. It is unfortunate but true that much of that innate creativity gets drummed out of us through the Irish education system, a system that is focused on rote repetition, and study for exams which punish students for failure.
The Innovation Academy @ ESB reignites that creative spirit. The first three days of the Academy are focused on unlocking creativity. Through games and a variety of scenarios, participants must tap into their creative reservoir, long since dormant. These games, while fun to play – imagine a drone delivering a package to your home for example – are all about building people's creative confidence. Engineers might not think they are creative. Technicians might feel the same way. So too the accountants working on the books. 
"We need all of our colleagues to embrace new ways of doing things," says Meadhbh Connolly, Innovation Manager with ESB. "The realisation that they are, in fact, creative both in the projects they are tasked with at the Academy, and equipped to carry that into their day jobs is empowering."
"There's an enormous difference in people after two days of game play," says Brophy. "We build psychological safety, we build trust amongst the participants and ourselves, and we foster this creativity which is so important when it comes to working on the key challenges that they have been set for the duration of the program."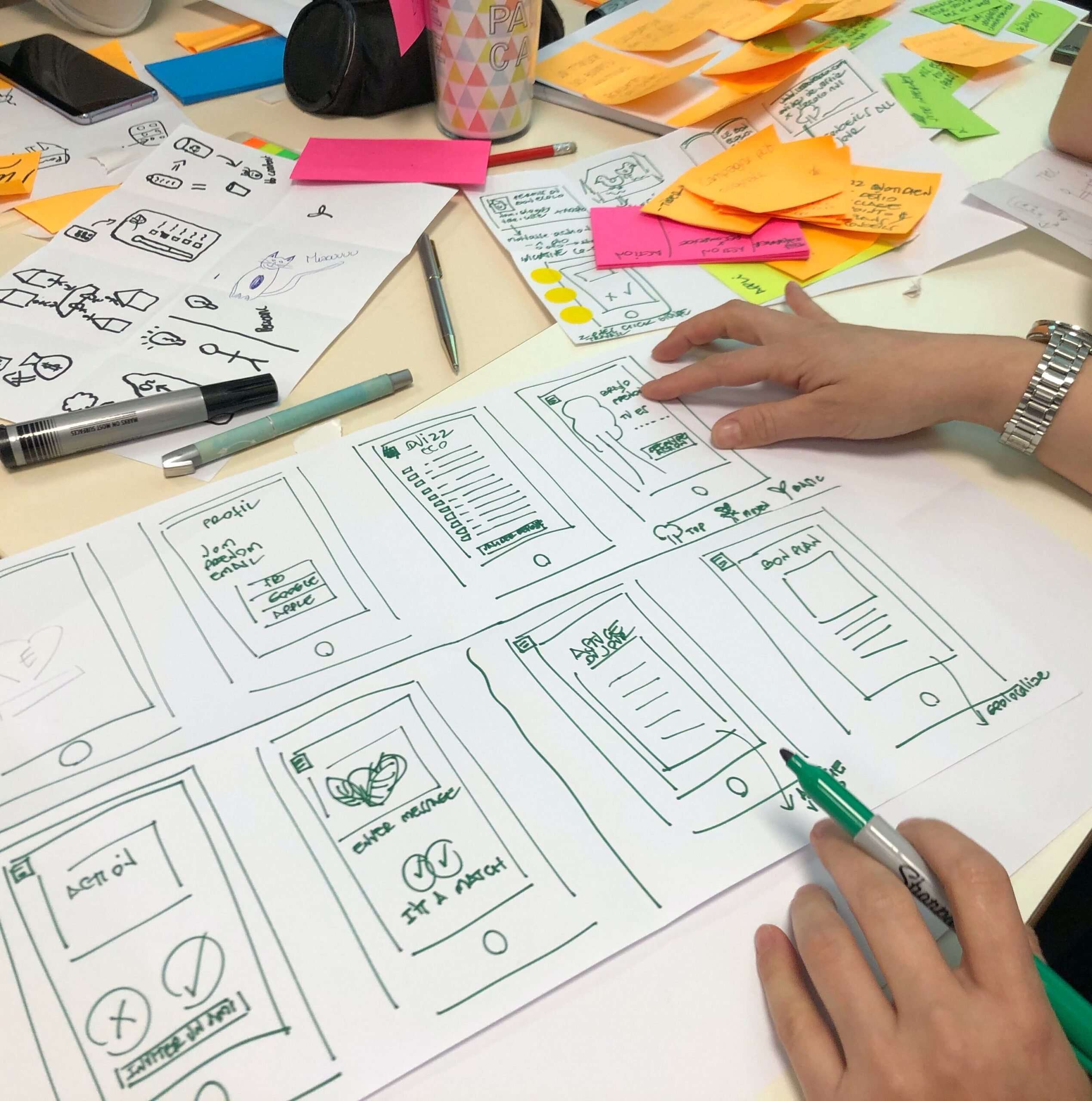 It's a prototype, it's not a failure. 

Thinking up creative ideas is one thing, but it is the iterative process that is so important. Students are constantly challenged on the solutions they bring to the table. As Gareth Winders, an account manager with ESB's Customer Solutions was reminded: "don't fall in love with your first idea." Fellow student, Eadaoin Smith, remembers how her group was encouraged to "look sideways," and challenge their own assumptions as they worked through the challenges that were put before them. Winders's group was tasked with a project called, "Peace of Mind:" finding ways for the elderly to stay in their homes for longer in ways that honoured their independence while at the same time ensuring the peace of mind of their families. Smith was asked to explore new renewables as a way to bring on global multi-nationals as ESB clients so that they could ensure them that their entire energy supply would be green and renewable.
Entrepreneurial Specialist Kathleen Lonergan Erickson who co-facilitated the Innovation Academy, "When students have that creative confidence on idea generation, they see the iterative process as a step towards building something better. They are not afraid to fail. This is an important shift in mindset," she says. "It's a prototype, it's not a failure."
The Role of the Project Sponsor

The Innovation Academy brings together approximately 25 students from across ESB each year. They in turn are split up into groups of four or five to work on a challenge that is a current – live – business priority for ESB. These challenges are put forward by Senior Management who in turn take on the critical role of project sponsor. The project sponsor's commitment to the Academy is key to the success of each project. As Brophy says, "They are on the bus for the whole journey." It can be frustrating. The project sponsors are often the subject experts and they will hear solutions they have heard before. However, they work closely with both the UCD facilitators and with this band of revitalized creative and innovative thinkers to bring forward the best ideas. "Together with the participants and the sponsors we encourage and invite them to participate in a creative framework that empowers people and drives better results." says Lonergan Erickson.
Adjusting to Covid
You might think that this kind of experiential learning may have been thrown off its feet by the Covid Pandemic. However, this was not the case. In March 2019, the Innovation Academy @ ESB went virtual. Brophy describes this as a "seminal moment" for ESB participants who were wary about doing this type of learning, virtually. He remembers too the enthusiasm of these emerging innovators, and the excitement of senior management when they heard the final pitches at the end of the Academy. They were almost incredulous that this kind of innovative thinking could be done online. "Our mantra on virtual learning," Lonergan Erickson adds is, "It's not better, it's not worse, it's just different." 
In April 2022, the Academy returned to a hybrid of virtual and in person learning at Belfield.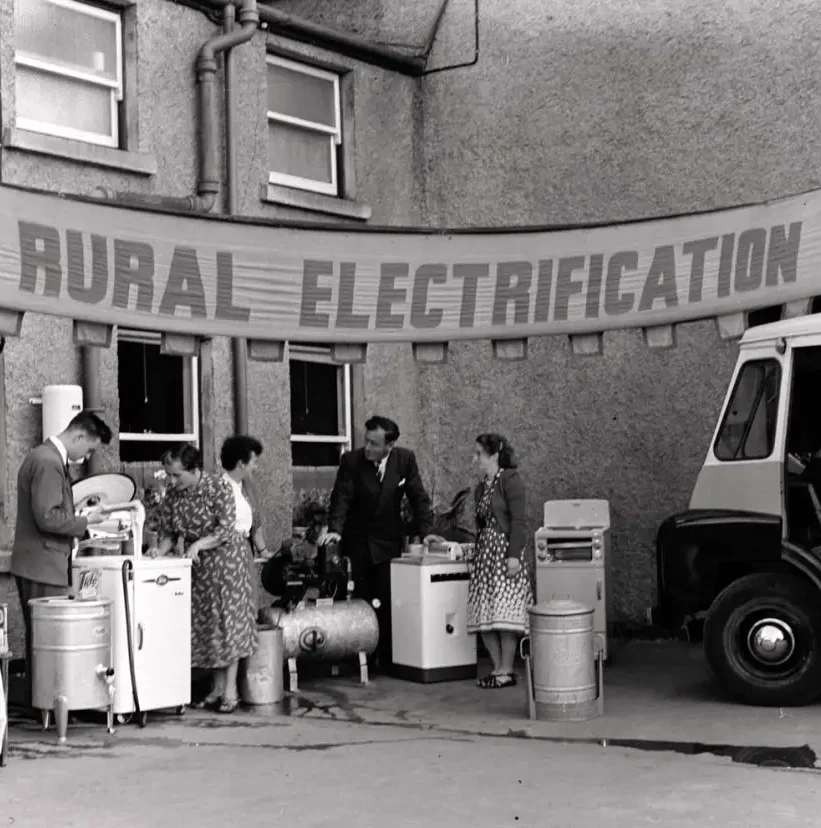 Impact
Over the course of five years, from 2017 to 2021, over 100 ESB staff members have participated in the Innovation Academy @ ESB. They have worked on 24 wide-ranging projects intrinsic to ESB's mission to achieve net-zero by 2040. Of all of these projects, over half were taken into the exploration phase, over a third were piloted, with a third of these 24 projects actually adapted or implemented in real-live settings. The Peace of Mind project Winders worked on went to a full customer trial with Electric Ireland in 2019, and has been expanded still further to tackle home security writ-large. Smith's project which focused on anaerobic digestion and renewables is now, as she describes it, "shovel-ready," and awaits some form of subsidy from the Irish government to actually implement.
As for that transformer on that pole in the middle of a field in Co. Wexford? In 2019, a wind farm specialist, an IT specialist, an energy specialist and telecommunications specialist came together to work at the Innovation Academy on this very challenge using the Internet of Things. In the six months of the Academy, they did an experiment using two different methods, one of which used the idea of placing a small monitor inside the transformer which could measure the electricity load. They brought this back to their project sponsor, who in turn brought it back to her business unit and trialed it some more.
Happy with what they saw, ESB has now rolled out 800 of these little monitors into transformers across the country. They can give ESB a view on what the take up is on electric vehicles. They can let them know if people are using electric heat pumps instead of oil and gas. They can see when the transformer is going into the red zone and when they need to take action. The monitor is easy to install, connects to the cloud, and can operate over a 2G network.
"We found an agile solution to a real need on the network, which benefits ESB, its customers and the environment," Fowler says. And, he adds, "it's low-cost."
Convene brings together Ireland's two largest universities, University College Dublin and Technological University Dublin, to transform university and enterprise engagement in support of an innovative and agile Irish society and economy, powered by the workforce of the future. Convene is funded by the Human Capital Initiative, an historic investment in Irish higher education that's future proofing graduates with relevant skills, identifying emerging needs from enterprise and promoting reform and innovation in higher education.
Convene Case Studies showcases examples of collaboration between higher education and enterprise, demonstrates the mutual value working together brings and seeks to provide different models of cooperation others may draw on. For more information, please contact Eleanor Kelly, Strategic Partnerships Lead at UCD Innovation Academy, Eleanor.Kelly@ucd.ie