As the principal of a large post primary school, I believe that if we are truly serious about our role as educators and as principals, we need to look at the importance of an entrepreneurial mindset and creative design thinking in how we prepare our students for both the challenges and the opportunities that are ahead of them. We need to think outside the box if you will. This diploma course should be something that all principals or school leaders participate in.
We had a lovely motto on the course. It was 'fail fast and learn quicker.' I loved this approach  because it represented inquiry-based thinking and a reminder that it's okay to fail, and it's okay to adapt to change. This is something that needs to be embedded in the Irish education system. 
The desire to foster this kind of creativity in education is what attracted me to the course. And, how to create buy-in, enthusiasm and community amongst the teaching staff. For example, at the beginning of every school year, we have a training day, and this year, based on the learnings from this course I decided to do things differently. Instead of the day being the dissemination of information about governance, policies and procedures which is important and needs to be done, I sent my teachers a 'golden ticket' inviting them to join me on a journey to reimagine education. We spent our training day using a design thinking approach to plan our priorities for the school year, with input and collaboration from all our staff. It was a bit of a wow moment. I want to create and foster an open, fair, equitable culture that is rooted in a creative mindset, respecting and developing collaboration across the school and all members of the community. I believe a strong professional design thinking mindset transmitted to staff and pupils allows staff and students to flourish and grow.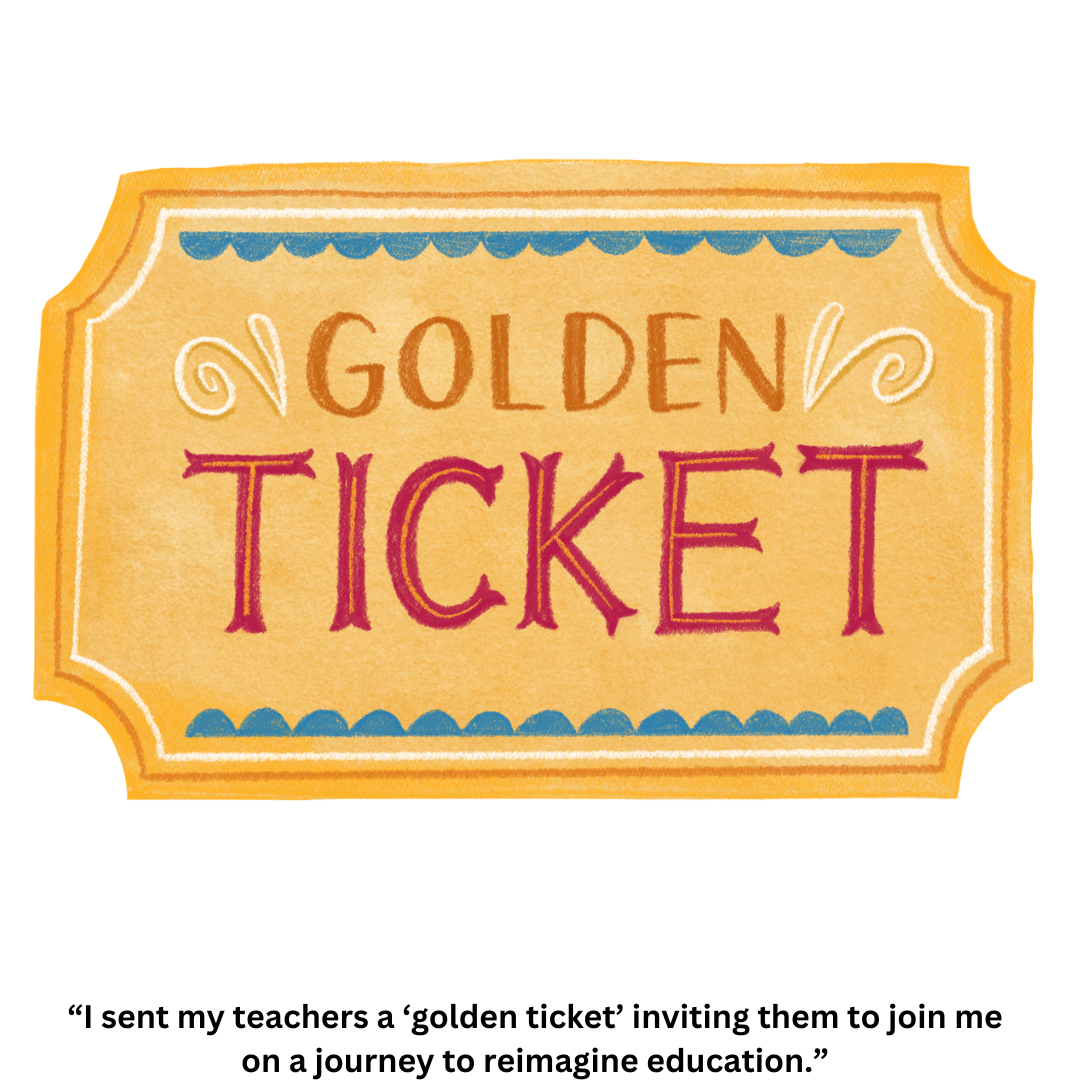 The project for the diploma is to further develop and implement one or two modules on design thinking into the Teachers Programs in Ireland. We want to create a new way of thinking in the educational profession and immerse an entrepreneurial mindset and creative design into how we teach. 
As a country our educational system needs to be more progressive and adapt a growth mindset to innovation, creative thinking and entrepreneurial attitude. These are the experiences I want for my own children and success will depend on each member of staff sharing this vision, working as a team and showing a sustained commitment to creativity. I also welcome the challenge of using my creativity, enthusiasm and clear communication to promote this vision and ethos to staff, students and parents. This course allowed me to do this.