I had been working in the adult and continuing education space for ten years, when someone asked me what I would do if I could have my time back again. Without skipping a beat, I said 'Cybersecurity.'
I have always been interested in tech. My first job out of school was as an electrician. I went on to do a degree in Electronic Engineering, and worked in that field until my children were born. When I re-entered the workplace after having my family, I worked as a teacher, and, although my initial reasons for pursuing this path were more practical in nature (I would have the summers off to spend with my kids), I quickly realised that I had both a love and a knack for the craft. I decided to pursue a post grad in adult and community education, and I followed that up with a masters in adult and community education. My journey as a life-long learner had begun.
A week after that conversation I had enrolled in a masters course in Cybersecurity and went on to pursue interesting roles in this field both in-house and as a consultant. Covid was for me as it was for many: a moment of stark truths and the realization that my work was not the work I wanted to be doing for the next 20 years. Time spent in lockdown also made me realise that I really missed teaching, something that I had thought I had left behind when I went into Cybersecurity. I left my job and started to look for something new.
I knew I had a business in me. My mother was an entrepreneur. She started a hair salon in our home when we were kids, and although she's not cutting hair in the house anymore she still runs a hair salon. My grandmother was an entrepreneur. She had a stall in the Dublin fish market and was the family's main breadwinner. I watched these two strong women and I knew what was possible. And the idea came to teach Cybersecurity.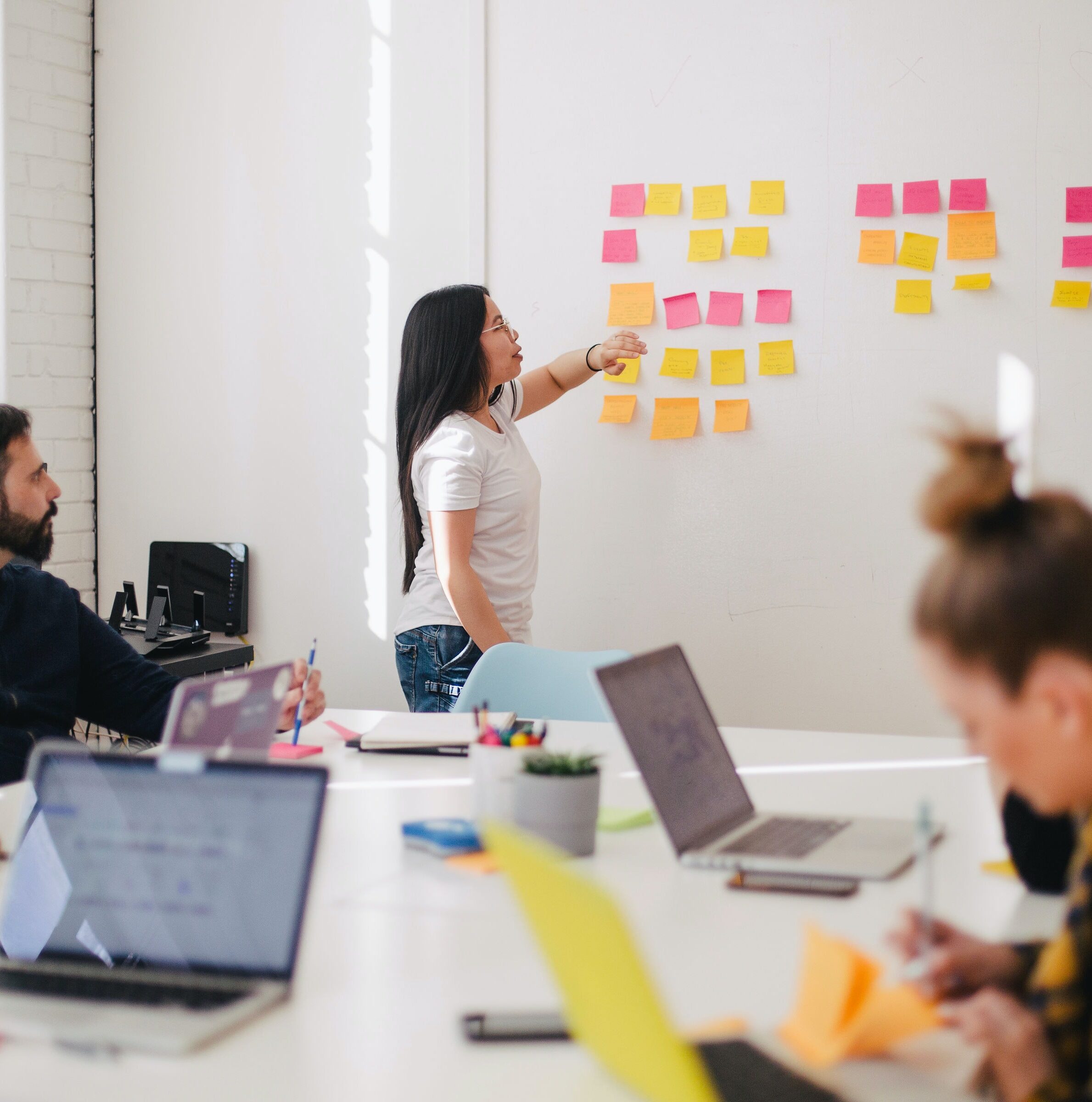 I did a 'start your own business' course but I didn't 'start' and knew I needed additional structure to get me going. And that is where the Innovation Academy's Postgraduate Certificate in Creativity, Innovation and Entrepreneurship came in. It was exactly what I needed – a new way of learning that was creative, innovative, and about entrepreneurship, but also about lifestyle and about building something worthwhile.
When I started the Innovation Academy in November 2021, I had a fair idea of what my business would look like. My original thinking was that I was going to make myself available for half days to train local businesses in Cybersecurity. And I'm not saying I'm not going to do that. But, the Innovation Academy challenged me to think big, and to consider doing more ambitious projects, working on larger trainings, and reaching more people. That was a shift in mindset, realising that 'yes, of course I can do that.' They also encouraged me to think about my network – the partnerships I could tap into, and, what is most important for me, the ways in which I could use my experience in the Cybersecurity field to influence, inspire and protect women. I'm now on the Cyber Women Ireland committee, and I also work with Cyber Awareness Ireland on their Safe Ireland initiative which protects victims – mostly women – of cyber domestic abuse.
And it was also about the network I became a part of when I attended this course. It can be an isolating and lonely pursuit to start a business on your own. Having a group like this, of like minded people, is so supportive. Our WhatsApp group was literally hopping just this morning.
I went into this course knowing that I wanted to start a business that would train people and companies about Cybersecurity. But one of the great things about this course – and something that sets it apart from other accelerator courses – is that you don't have to have a fully formed idea in order to enroll. You just have to have the desire to figure it out. So, I would say to anyone who is interested in starting their own business – no matter what age you are (one of the things we learned on the course was that the older you are when you start a business the more likely it is to be successful) – definitely give yourself the space and time to investigate your ideas, and the Innovation Academy's Certificate Diploma in Innovation, Creativity and Entrepreneurship is a fantastic place to do just that.