March 31, 2022
The Convene Enterprise Forum took place at UCD Innovation Academy this week, calling on enterprise and higher education to continue working together to respond to future skills needs.
Now in its second year, Convene is a collaboration between UCD and TU Dublin that is transforming university-enterprise engagement and delivering the skills, innovation, and agility Ireland needs to future-proof its workforce and economy. The Forum, a quarterly event series aims to bring enterprise and higher education closer together, find common ground and generate new ideas.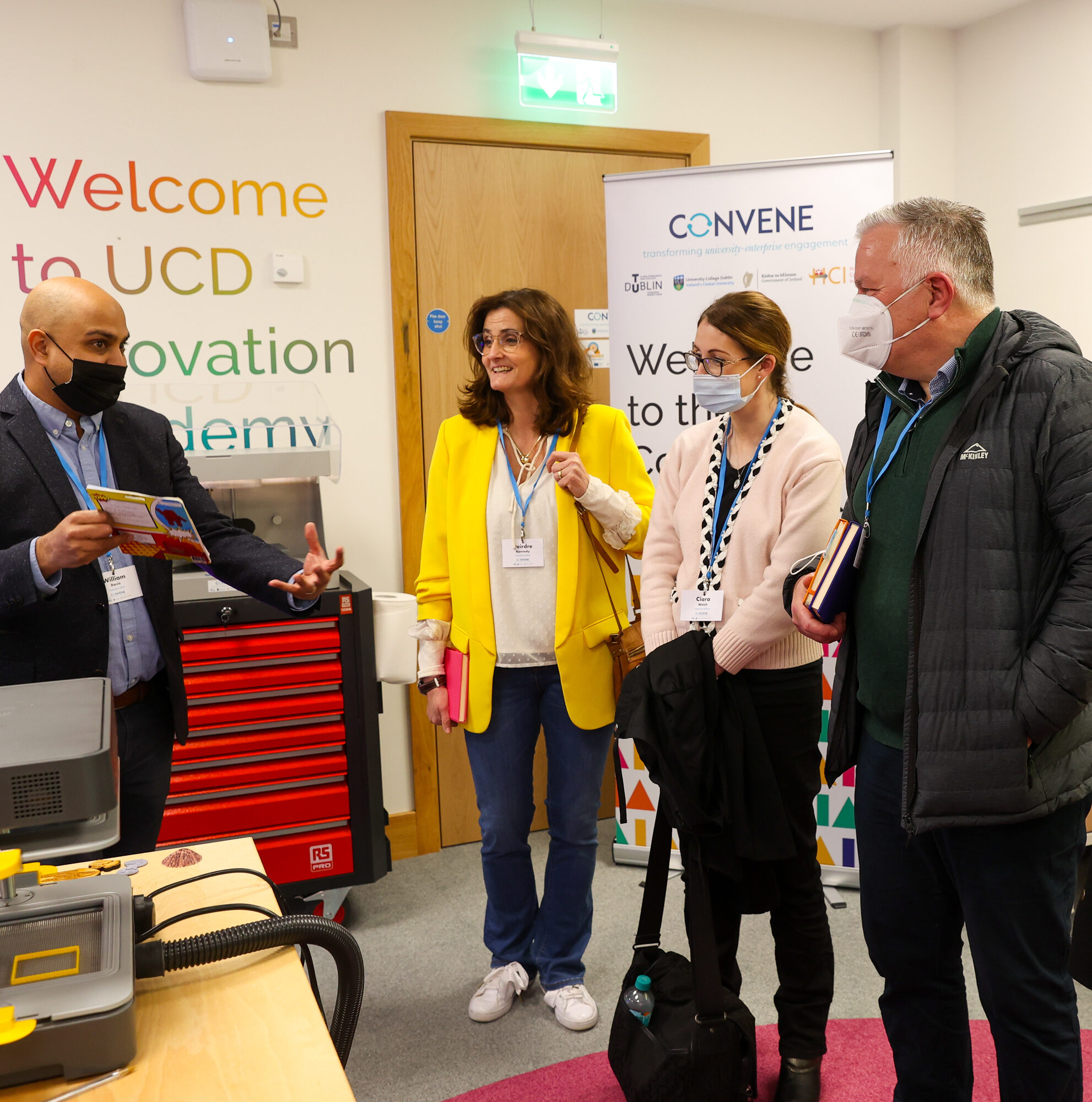 "Close collaboration between higher education and enterprise brings many benefits for our economy and our society. It ensures our universities are responding to emerging skills needs; it allows a free flow of ideas between universities and enterprise and it gives students vital real world experience that will allow them to hit the ground running when they graduate," commented Minister Harris who was represented on the day by Fiona O'Byrne of the Department of Further and Higher Education, Research, Innovation and Science.
"In less than two years Convene has shown what's possible when universities collaborate and when higher education and enterprise work together; from ground breaking new projects using virtual reality to teach undergraduates future skills, to embedding enterprise into university teaching and allowing students of all disciplines to work hands-on with green technologies. These shared learnings will also inform the establishment of an Enterprise Academy at TU Dublin, modelled on the success of the UCD Innovation Academy, and I'm looking forward to this exciting new development," said Minister Harris.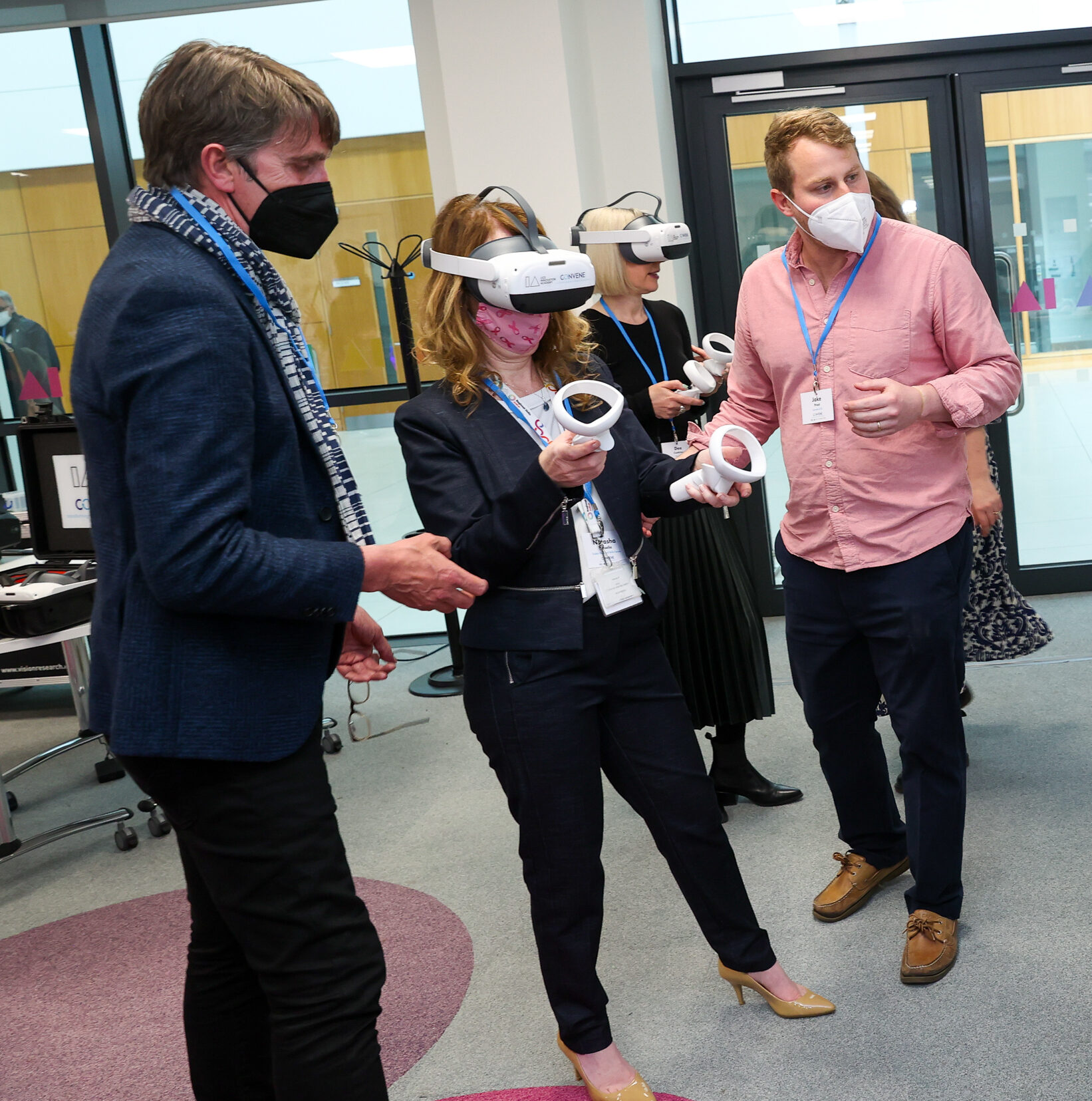 The panel discussion, The Future of Work is Here – How do Enterprise and Higher Education Respond Together  moderated by Eleanor Kelly, UCD Innovation Academy, included Kate O'Sullivan from LinkedIn, Pedro Angulo from Brown Thomas Arnotts, Dee Coakley from start-up Boundless and Kevin Marshall from Microsoft.
Convene's enterprise partners were also in attendance spanning six different sectors including the ESB, the Irish Exporters Association and start-up The UpCycle Farm, among others.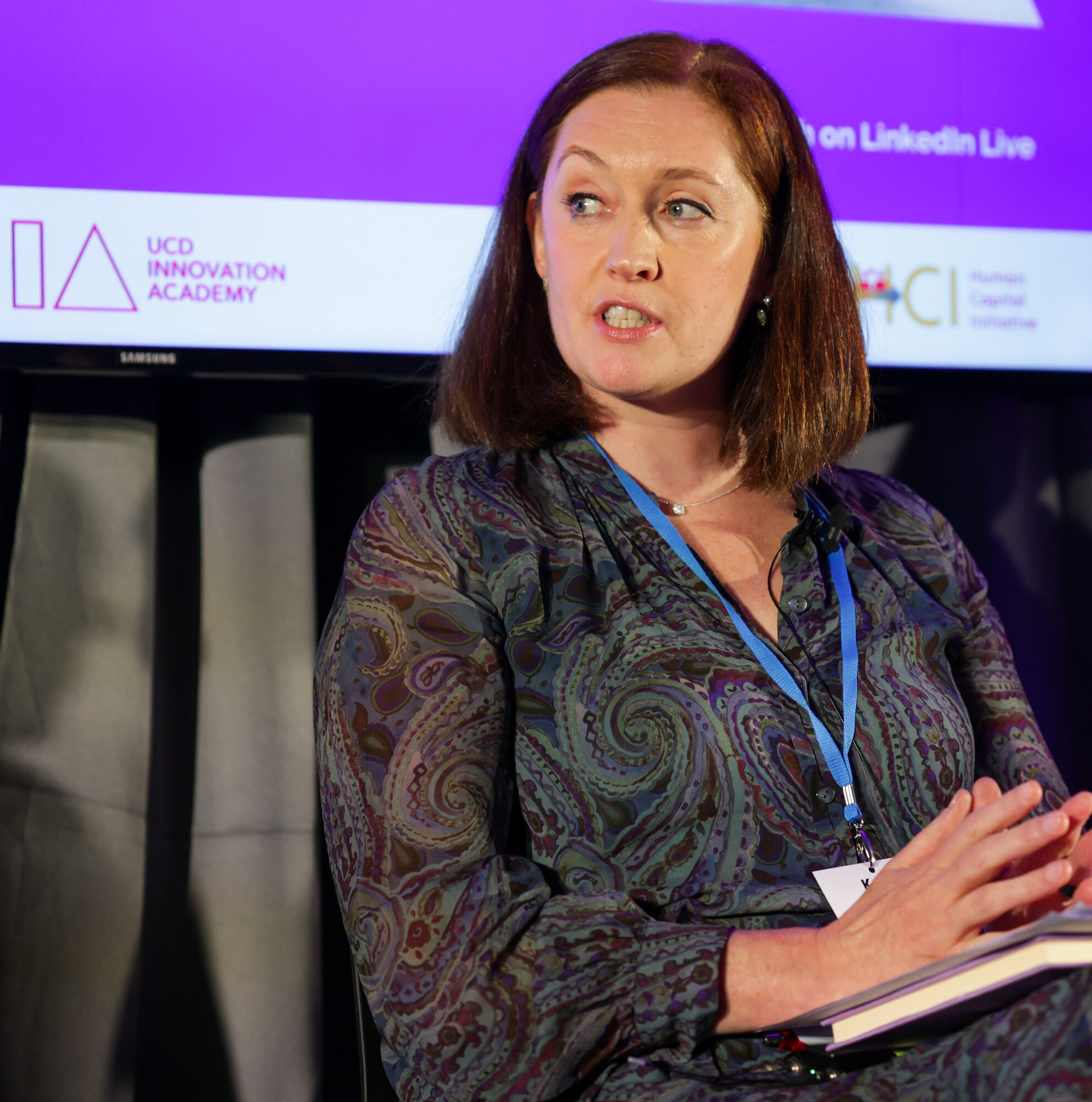 "At UCD Innovation Academy, we prepare our students for the challenges and opportunities of the 21st century, to help them live well in the world and for the betterment of our economy and society – we can only do that through close cooperation with enterprise, ensuring we're future proofing our graduate with the right skills and experience. Working closely with TU Dublin, we hope Convene will be a model for others in higher education, demonstrating different ways to work with enterprise and the benefits that brings" said Prof Suzi Jarvis, founding director of UCD Innovation Academy and UCD's Convene Lead.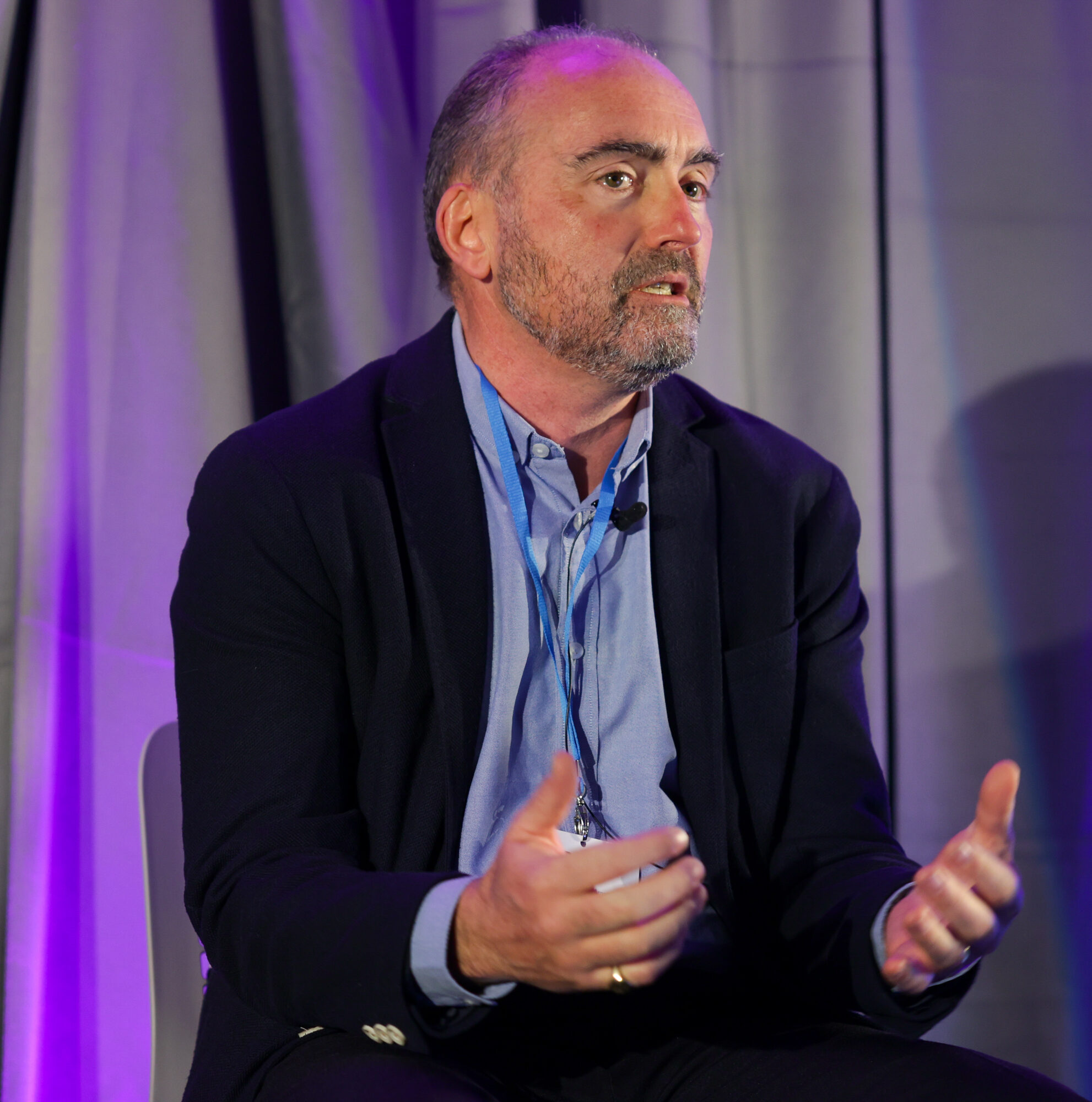 In a wide ranging discussion, the panel addressed:
What trends they saw emerging in the skills space as a result of ongoing disruption and volatility and how higher education helps students prepare to harness those skills;
How higher education can help students to prepare for and navigate a more organic route through their careers;
How employers can ensure everyone thrives in this moment of disruption;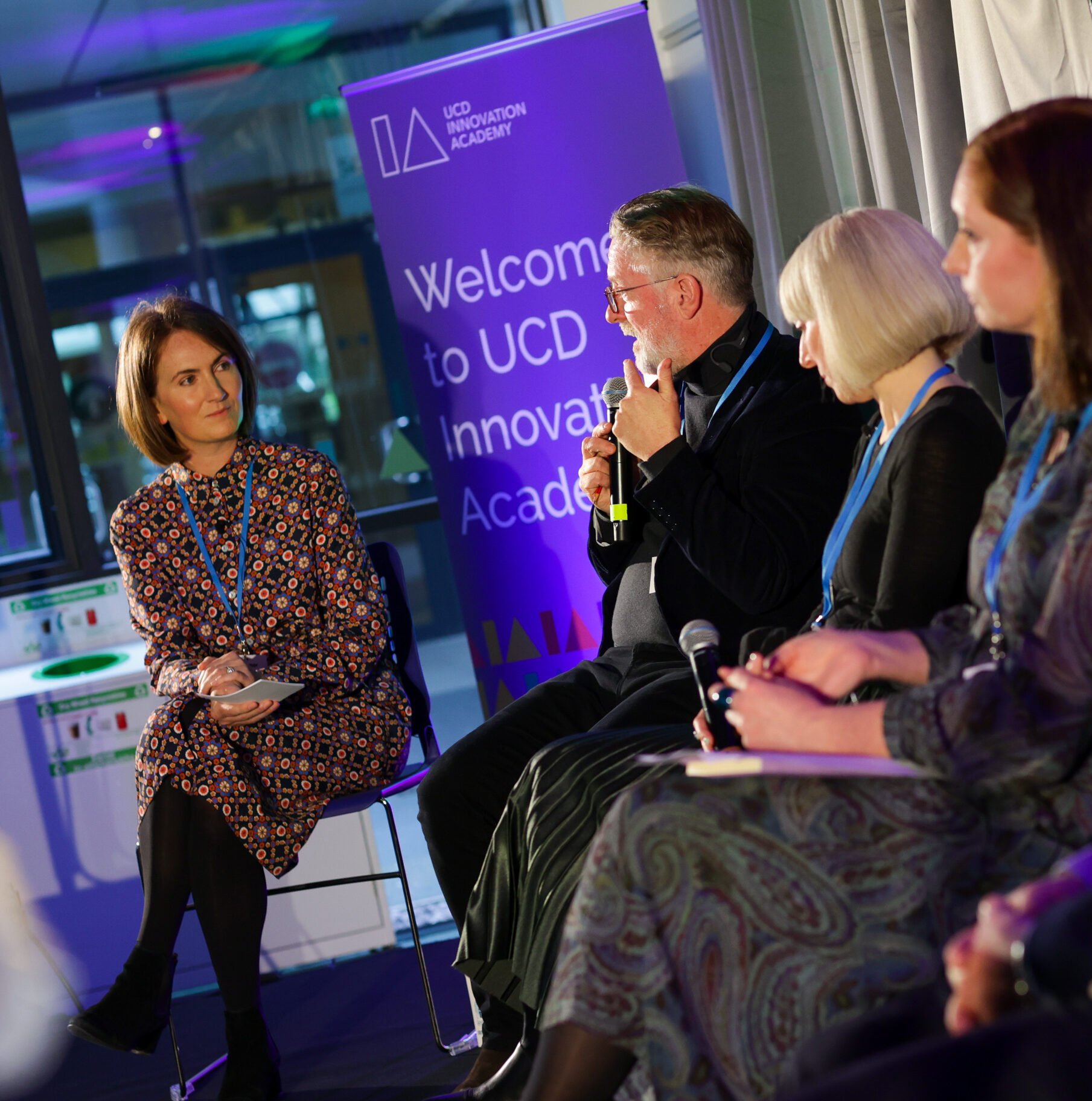 Turning the spotlight from employees to employers and what skills leaders need to focus on developing;
Whether we are doing enough to foster entrepreneurism among students and learners;
What the value proposition is for higher education now and into the future in the face of new models and new providers of education;
How not just higher education but the education system as a whole responds to the challenges we face.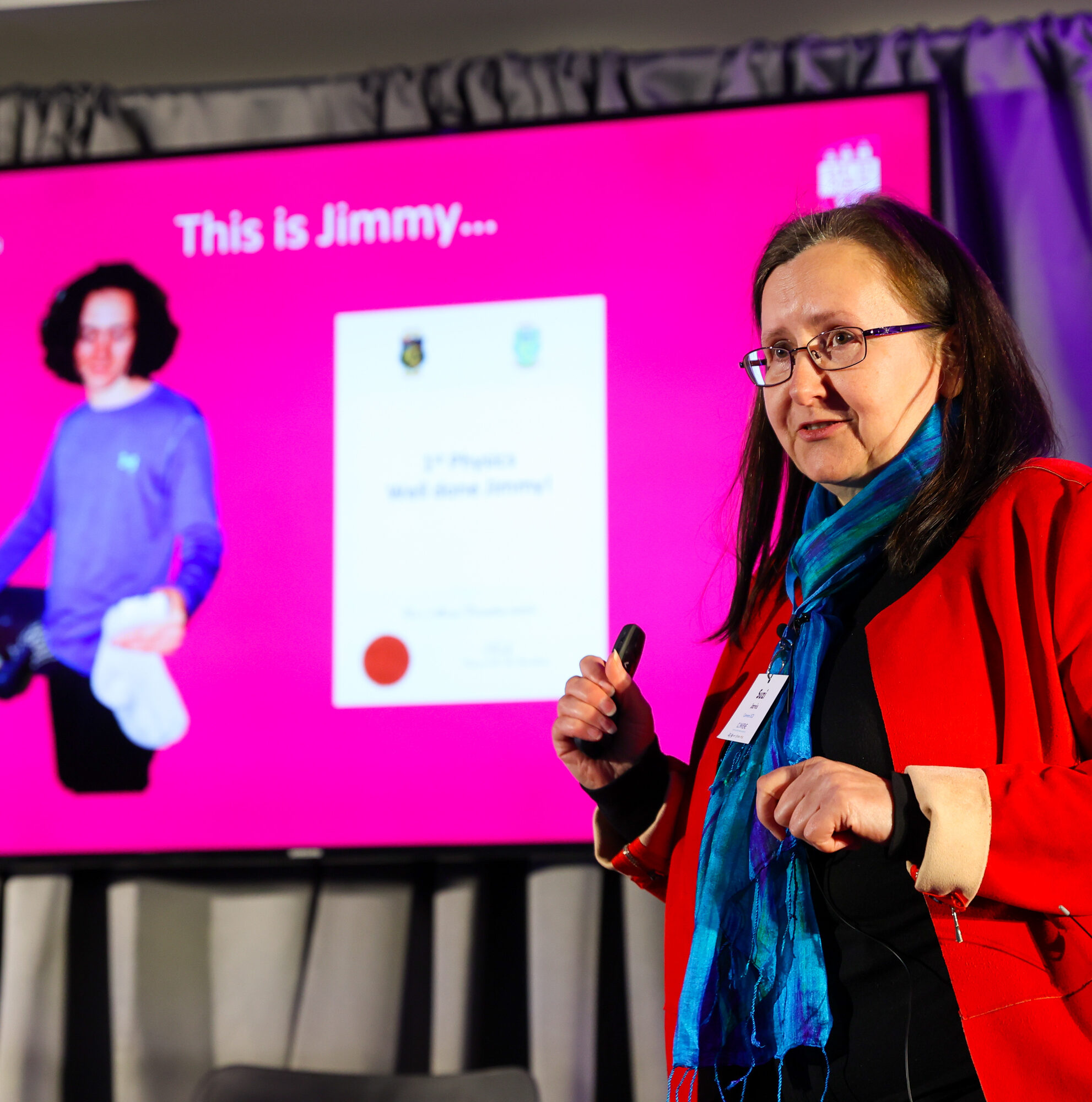 When asked what skill they believe is currently undervalued which will be of importance in the future, the panel's answers spanned soft to hard skills including compassion, humility, asynchronous communications, green skills, data skills and the ability to effectively address issues of access and inclusion.
A full recording of the panel discussion, which was also broadcast on LinkedIn Live, is available here.
END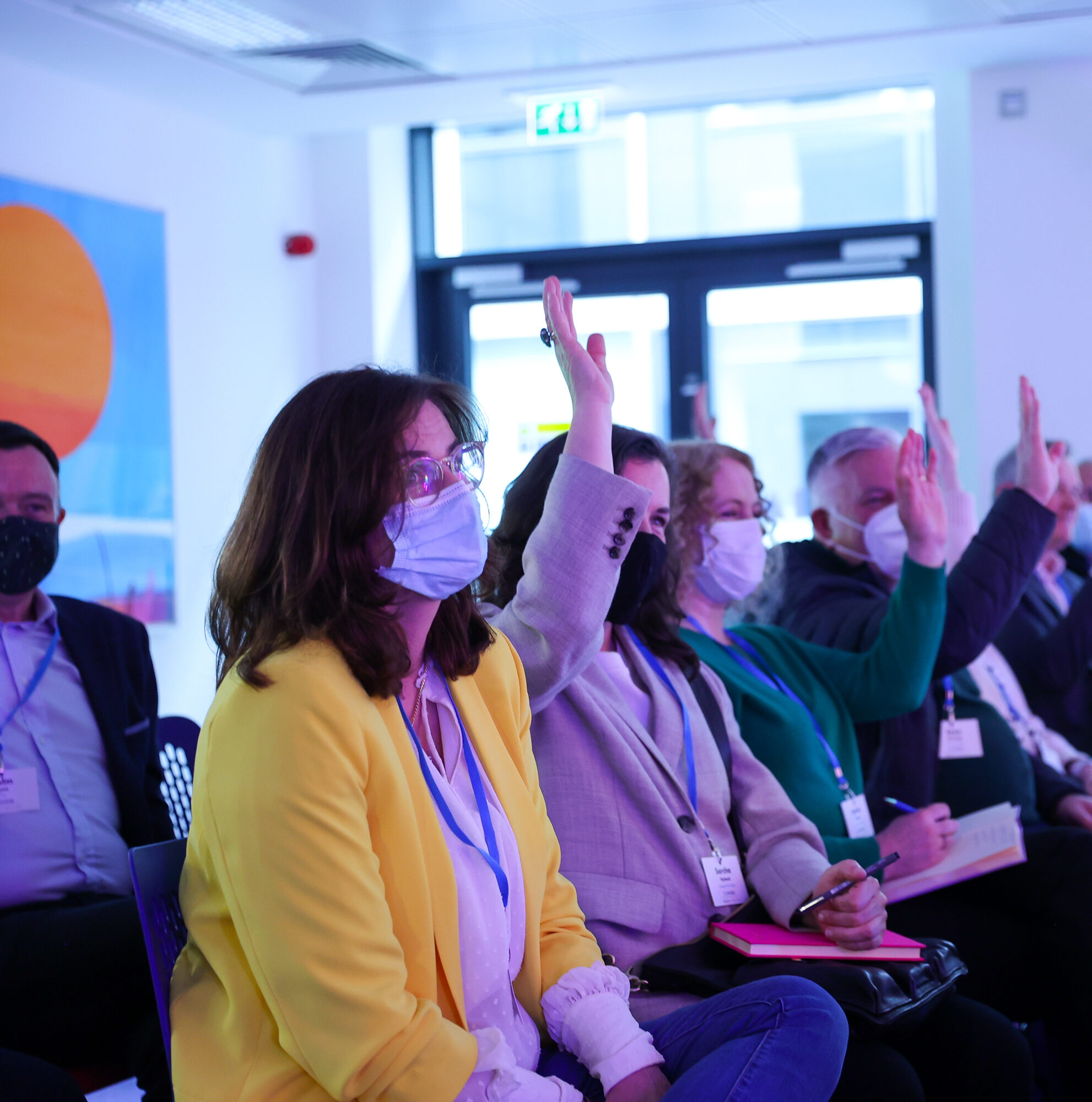 Thomas Stone, TU Dublin; Prof Suzi Jarvis, UCD Innovation Academy; Dr Deirdre Lillis, TU Dublin and Prof Orla Feely, UCD.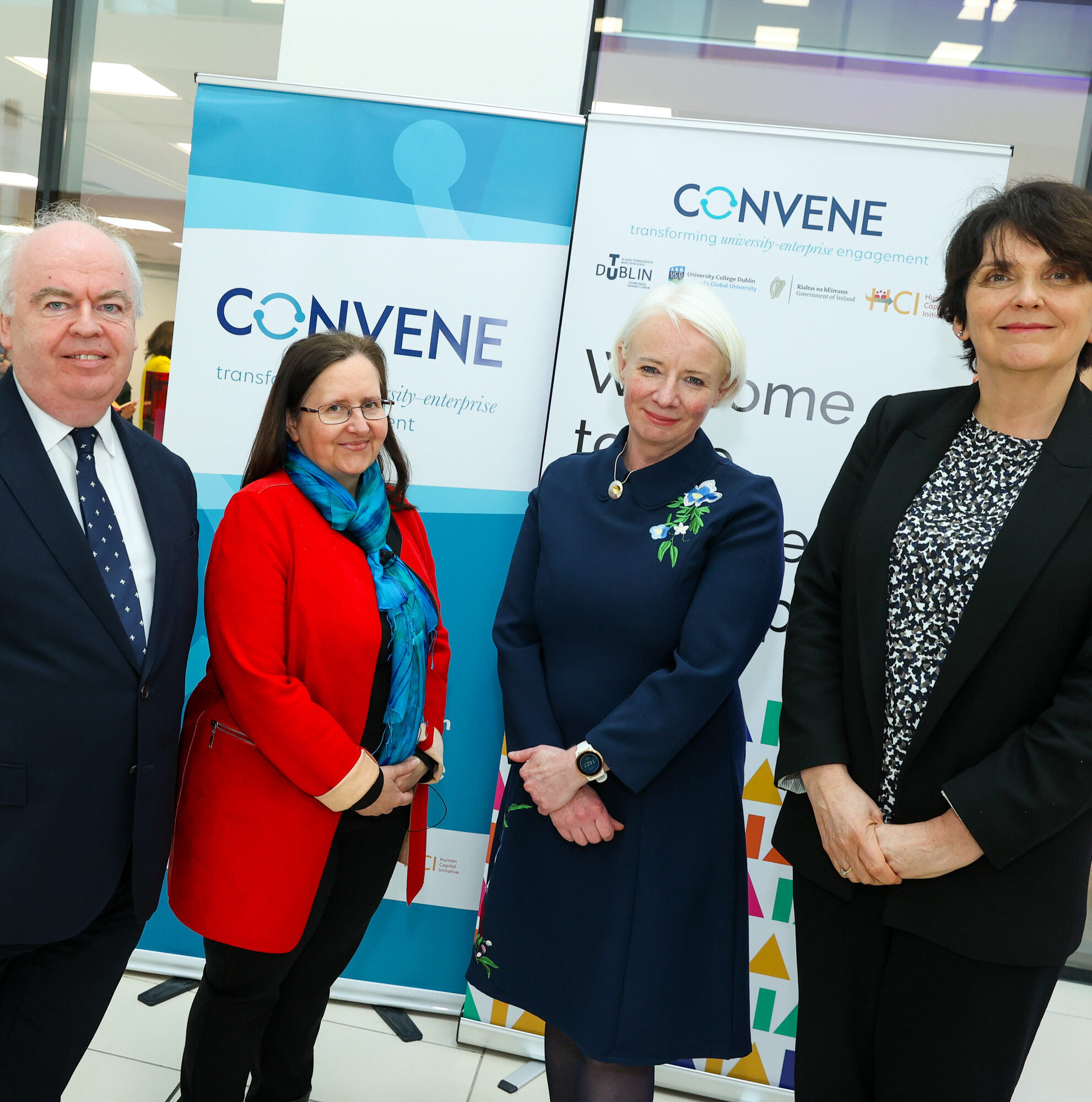 Dr Deirdre Lillis, TU Dublin; Dr Vivienne Patterson, HEA and Sorcha Carthy, HEA in UCD Innovation Academy's Convene MakerSpace where multidisciplinary groups of students learn future skills.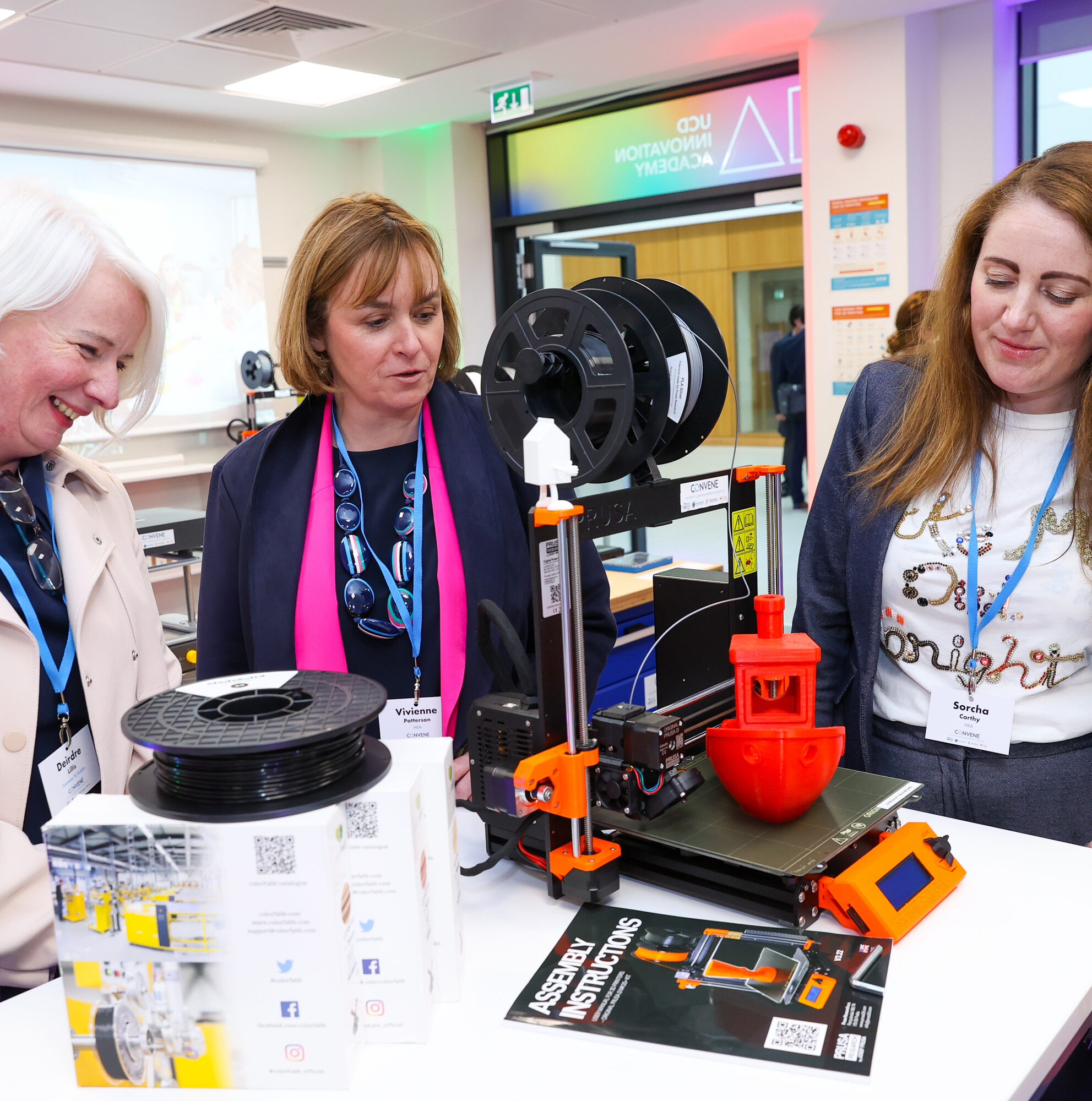 Thomas Macango, Education Innovation Lead at UCD Innovation Academy discusses the MakerSpace mycelium project with Colm de Burca from the ESB.
Mycelium is the hair-like root structure of mushrooms. It grows thick very rapidly (3-5 days) when given proper care, a good substrate (we use hemp chips) and some food (we use flour).
The grown mycelium product is de-mouded and then dried in an oven until it is hard.
It is cutting-edge green technology, and has many potential applications including replacement for single-use styrofoam and packing materials. Engineers are using it to make furniture including tables, lamp shades, coasters and acoustic paneling.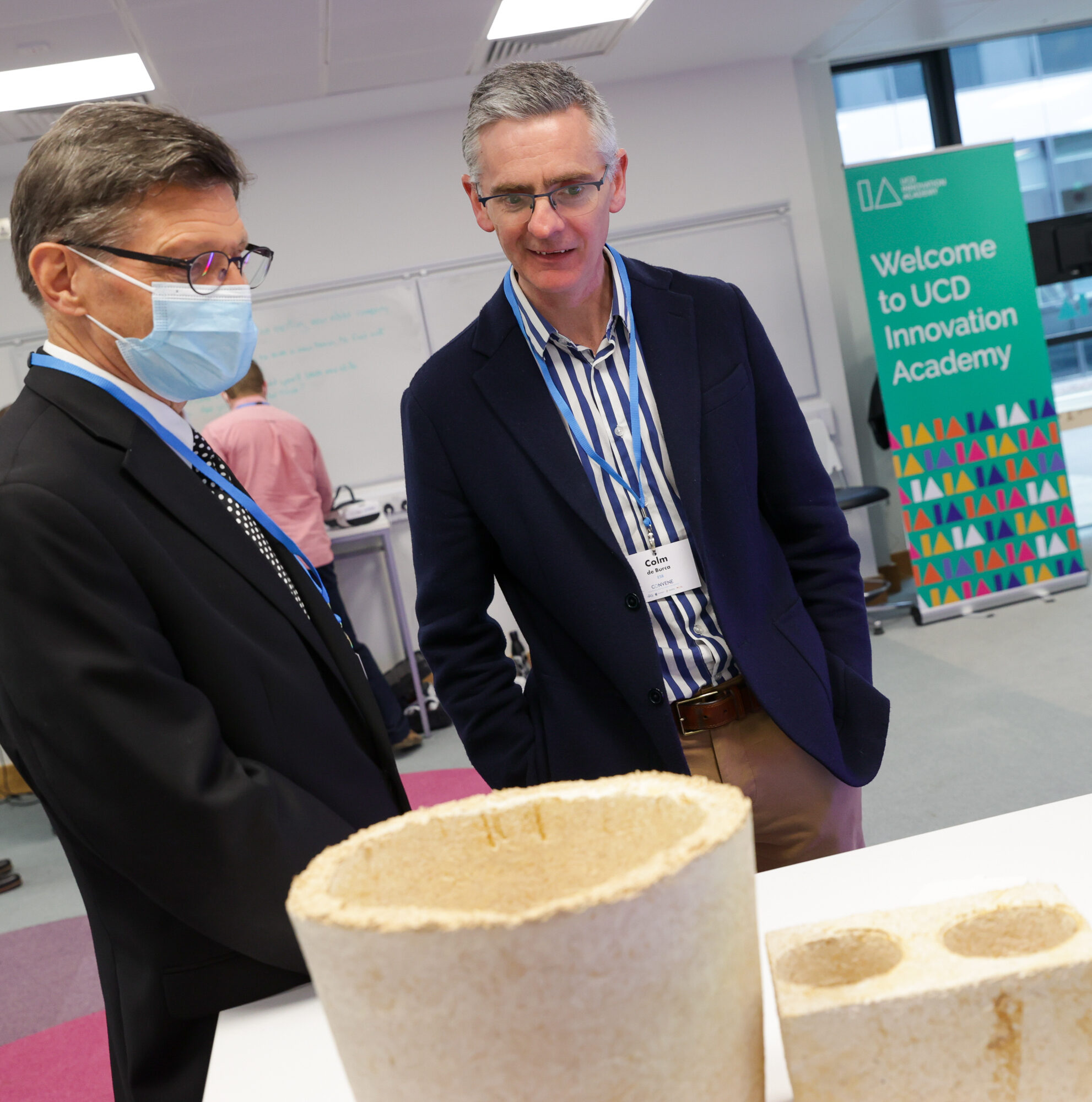 Panelist Dee Coakley tries out Convene's Virtual Reality programme with Rosie Leonard-Kane from UCD Innovation Academy. The Virtual Reality programme, supported by Convene, offers a new and engaging way for learners to practice transversal skills.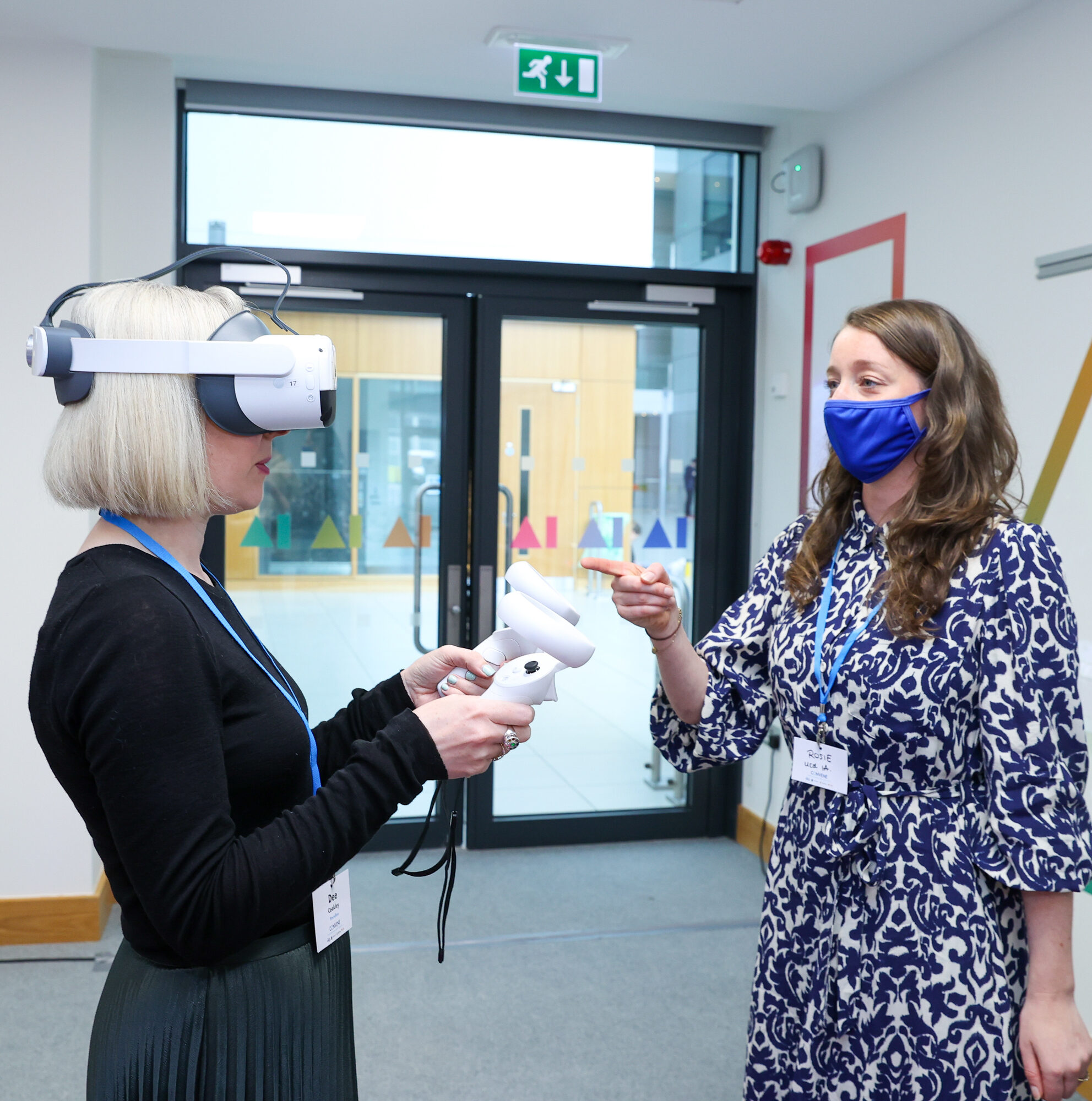 Prof Suzi Jarvis, founding director of UCD Innovation Academy, and Colm Lyon, CEO and Founder of FIRE and UCD Innovation Academy international advisory board member.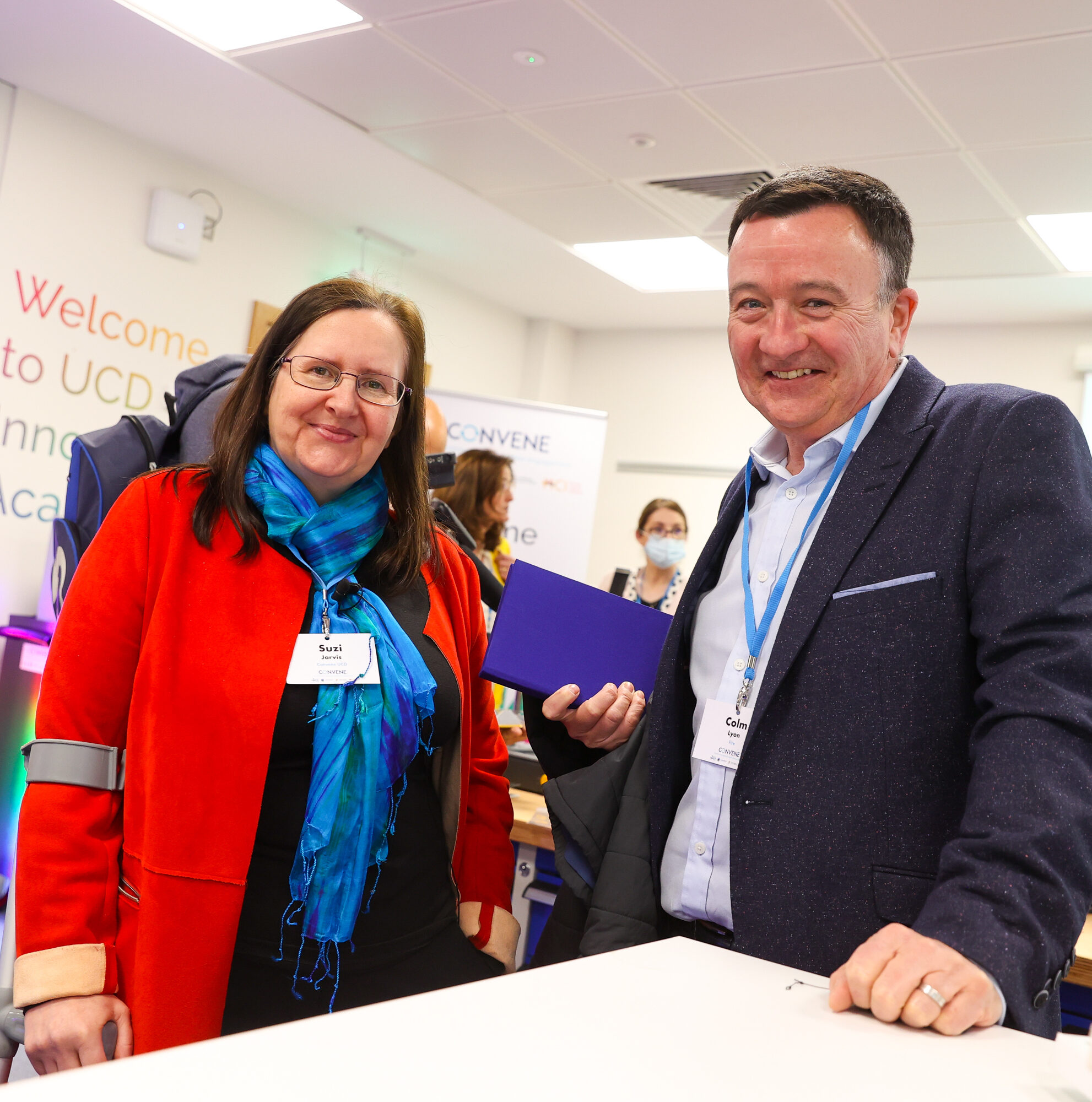 Paddy Arnold from the UpCycle Farm and Simon McKeever, Irish Exporters Association, both Convene Enterprise Partners.
UCD Innovation Academy, through Convene, is partnering with the Upcycle Farm. The UpCycle Farm is a sustainably focussed microbusiness in the start-up phase.  The urban mushroom farm upcycles spent coffee grounds from local cafes to use as the growing medium for oyster mushrooms.  The mushrooms are used in vegan recipes and sold within the community and back to the cafes creating a circular economy and locally produced food with a low carbon footprint. UCD Innovation Academy is partnering with the UpCycle Farm to trial ways for universities can partner with sustainably focussed microbusinesses to create more sustainable campus communities.
TU Dublin, through Convene, is partnering with the Irish Exporters Association, to provide programmes to IEA's membership.