The UCD Innovation Academy Diploma in Creativity, Innovation, and Leadership attracted me because it was the first time I'd seen creativity, innovation, and entrepreneurship packaged together outside of an art college, with creativity being valued as a professional skill. I wanted to improve my own creative practice and build a reliable framework around how to use creativity in the workplace.
I did this diploma course in the early days of Covid, from February to August 2020, and I would say that it impacted me in significant ways. First of all, I met my future business partner there. We went on to start a platform called Local Workshop, which connected designers and makers with people looking to try creative experiences, the idea for which we germinated during this diploma course. Although the timing was unfortunate and Covid ultimately put an end to the business, the learnings we brought to it from the Innovation Academy were substantial. If I compare our approach to building out Local Workshop with the approach I took to the design studio I started fresh out of college, we probably covered more ground in six months than I did in four years, largely because of the skills we learned on the course, skills like building a comprehensive strategy, user journey mapping, and empathy mapping. The course allowed us to build a comprehensive understanding of the challenge we were trying to address, and how to do tha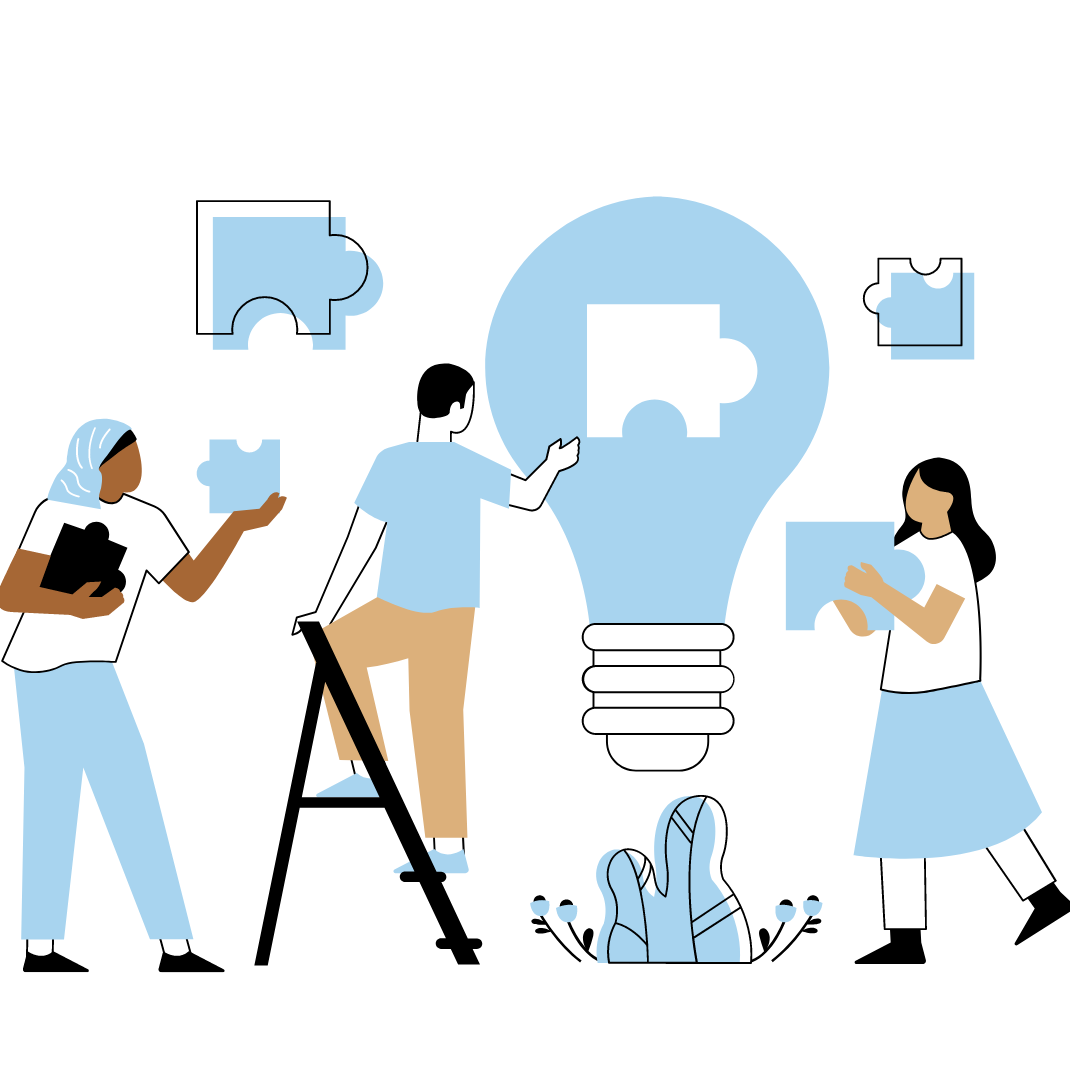 What struck me too about this course was the diversity in age and experience. I had classmates who were in junior positions, and other classmates who were in senior management positions and looking to pivot. It reassured me that learning new things and pivoting in new directions is not something that is confined to your 20s and 30s. You can change careers at any time. I was quite inspired by this. I was also struck by the ease with which we all worked together, across different age groups, and how open-minded we all were. Everyone went into this course with a beginner's mindset and was incredibly honest, open and vulnerable. Straight off the bat, there was a huge level of trust in the group which was a testament to everyone who took part.
I had been a self-employed product designer for eight years before I took this course, so, in a sense, I hadn't received professional feedback from colleagues and from managers. Receiving feedback from my fellow classmates, and getting complimented – being told that they had identified one or two skills that I was really good at – was validation and a good confidence booster. It allowed me to focus on those areas, investigate them further and gave me a lasting momentum after the course.
"It is one of the reasons I'm in my current role, leading innovation strategy at Dogpatch, a startup hub that works with businesses predominantly in tech, who are starting up, growing and scaling. I don't think I would have put myself forward for this role if it had not been for the UCD Innovation Academy professional diploma course."
This course isn't like getting a driving license or learning to use one tool. It's the beginning of an appreciation for the innovation and creativity space. It has created an appetite in me to learn more about this area. Being creative is an intrinsic human skill, and yet, far too often, creativity is commodified. When people tell me that they are not a creative person I don't believe them. Creativity is something that is in all of us. It's just a question of tapping into it. Unlocking it. This course helps you do that. The rate at which the global climate is changing and the potential impact it will have on all of our lives is unlike anything we've faced before. We are all going to need as much creativity as possible to help solve the myriad of complex problems that are coming.