Our funders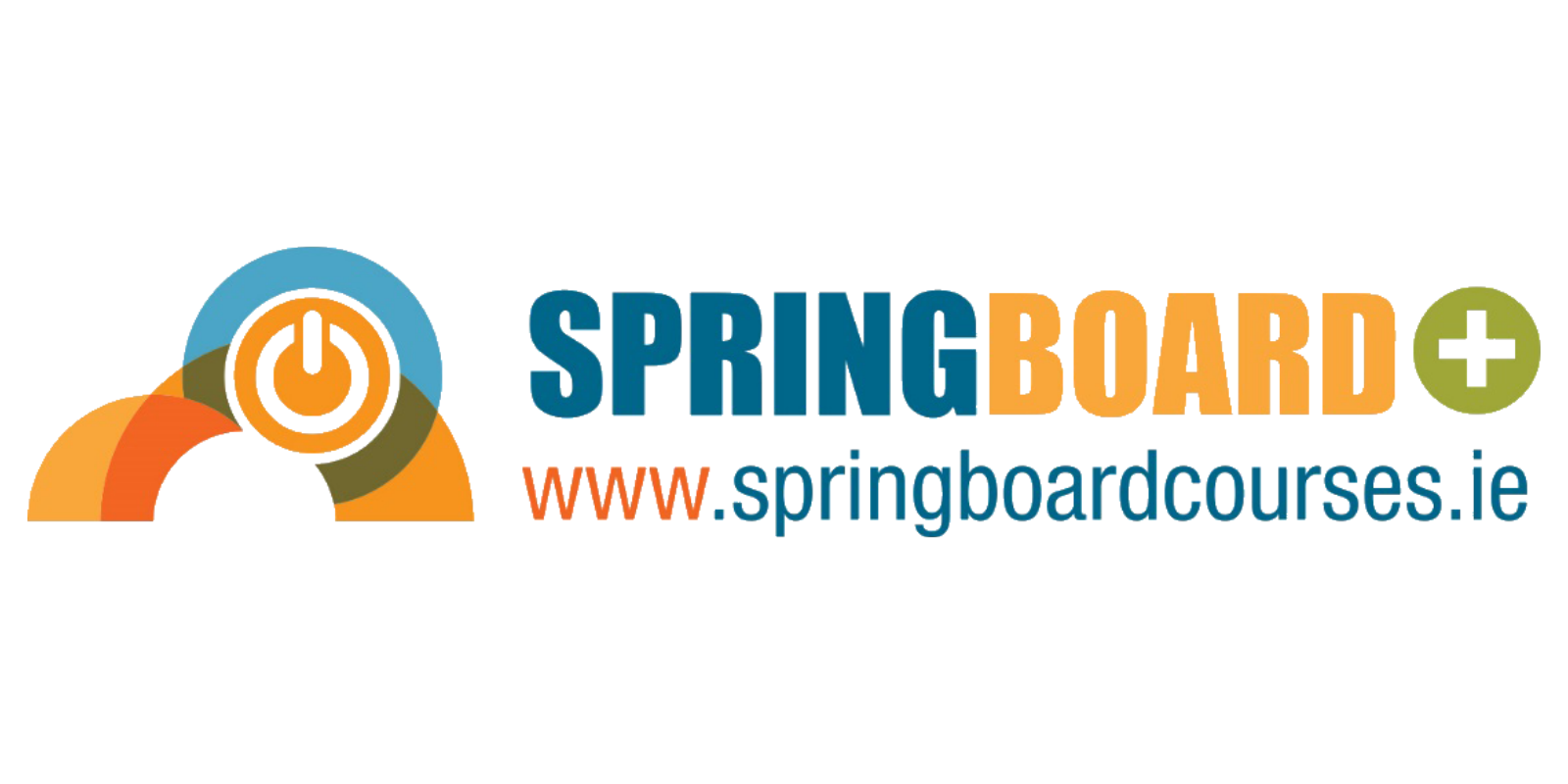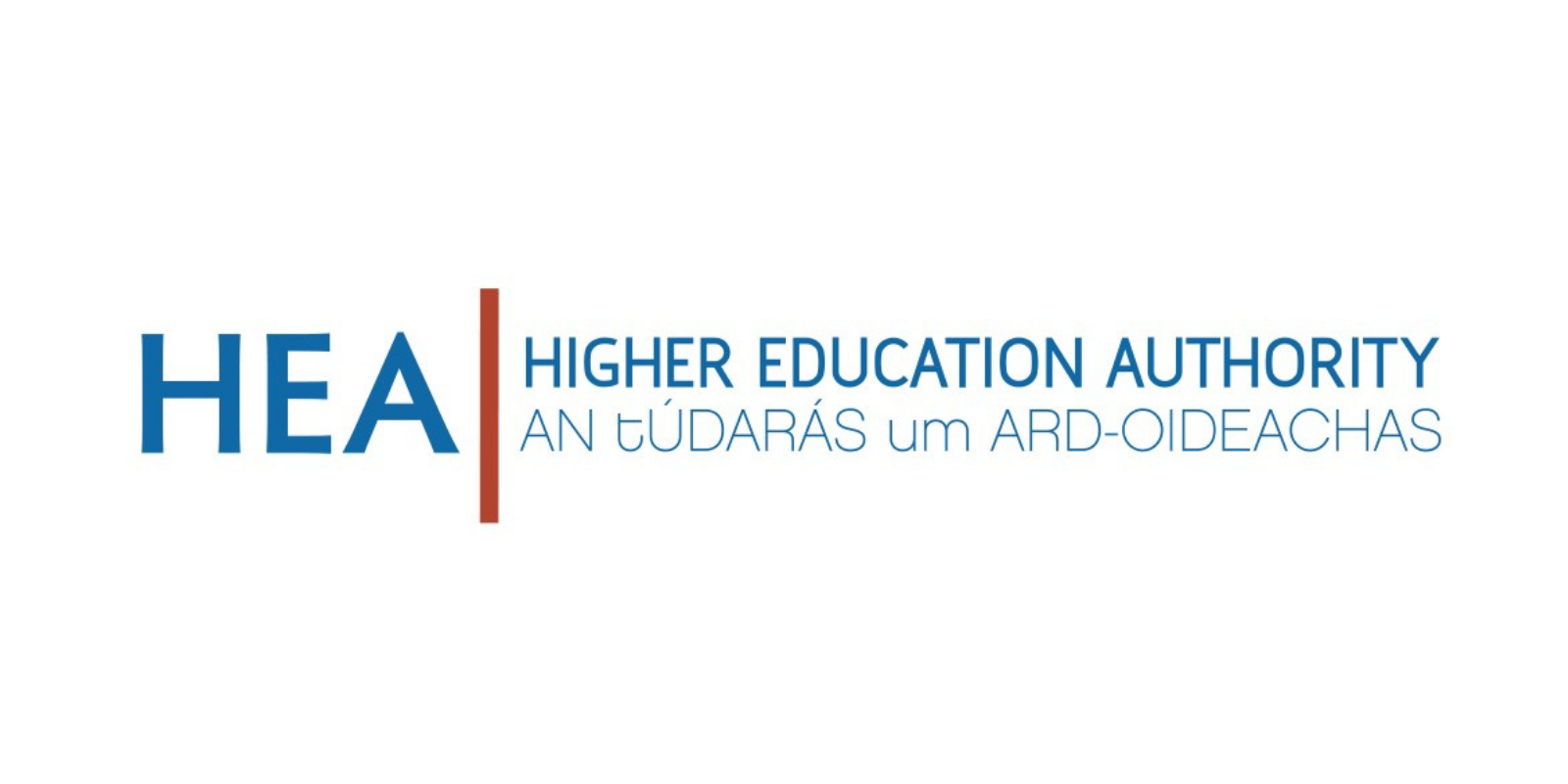 Key facts
Level 9 Graduate Certificate (30 ECTS)
This course is delivered live online, four days a week from 23rd Jan 2023 to 8th May 2023 with breaks during the Easter school holidays.
Time: 9.30am – 1.30pm (Live online classes will run from 9.30am until approximately 1.30pm).
As the programme involves continuous assessment, participants must attend all class sessions.
This 30 ECTS online course consists of three modules and is delivered part-time through live online classroom sessions from 9.30am to 1.30pm, four days per week.
It includes 16 hours a week class time plus an average of 20 hours of student effort outside class, including self-directed learning, reflective learning and group or individual work.
Students will need internet access, a laptop, desktop or tablet for this course. Mobile phones will not suffice.
€4,000 (EU) or €6,000 (Non-EU)
This fee is 100% or 90% funded for eligible applicants through the HEA Springboard+ Initiative
Graduates of the programme will be able to:
• Describe the landscape of digital technologies, and the significance of Web 4.0 and explain the ways in which they are transforming the world of work on a human behavioural level;
• Critically evaluate the process of digital transformation from the human behavioural perspective and discuss its impact on the individual's professional experience;
• Cultivate a digital mindset, adapt to change and embrace it as a constant and normal feature of working life while developing a critical awareness of the challenges as well as opportunities arising from the adoption of evolving digital technologies in all facets of contemporary society;
• Articulate their needs, expectations and meet obligations in the digital workplace, and to embrace change;
• Apply the tools and techniques to foster professional resilience and deal with a constantly changing professional landscape;
• Navigate the digital professional world and contribute meaningfully to it;
• Embrace a digital growth mindset necessary to foster lifelong learning, including learning strategies for new tools and technologies without fear.
Applications are now open on Springboard+.
Completed applications are being reviewed, and places offered on a rolling basis until the course is full.
Overview
This course provides learners with the digital skills, literacy and mindset necessary to thrive in hybrid working models and a digitally transformed workplace. Participants will leave with hard and soft digital skills and the confidence, mindset and adaptability to embrace future digital innovations and succeed in a fast changing digital landscape.
Through engagement with a range of digital tools, platforms and action learning projects, participants gain skills in data literacy; digital collaboration and communication; digital content creation; digital safety; and problem solving. Participants will gain these skills through learning from doing, applying knowledge and transversal skills to real world problems through a Design Thinking methodology.
Digital competency requires continuous learning and participants will gain both the mindset and a specific plan to enable lifelong learning in this area.
Who is it for?
Perfect for those in the workplace or returning to the workplace seeking to digitally upskill and adapt to new models of hybrid work.
You might be;
unemployed or formerly self-employed,
a carer or returner to work, a career changer,
an aspiring entrepreneur or intrapreneur or,
someone keen to take a more innovative approach to the workplace.
Keen to start seeing the world differently? 
The four and a half months at the Academy fundamentally changed my mindset in terms of my career goals and gave me confidence...
Shane Reilly
Co-Founder, Moyee Fairchain Coffee Ireland
This course unlocks the student's creativity and delivers the most relevant and disruptive innovation process...
Grad Cert 2020 Graduate
Balance stimulating online learning with home and work demands.
2020 Course Graduate
Read all stories
Course structure
You'll learn from the Innovation Academy's inspiring educators and leading industry guest speakers. 
This course is entirely online, allowing you to learn from the comfort of your home or office. Nevertheless, this is a very social course, and you'll collaborate with your fellow innovators on practical team challenges and projects. 
Course delivery and timings
This course is delivered live online, four days a week from 23rd Jan 2023 to 8th May 2023 with breaks during the Easter school holidays.
Time: 9.30am – 1.30pm (Live online classes will run from 9.30am until approximately 1.30pm).
As the programme involves continuous assessment, participants must attend all class sessions.
The course is split into 3 core modules, totalling 30 ECTS. 
In Module 1 (Digital Technology), we explore the various Web 4.0 tools from the perspective of their implications for our human systems of production, governance and communication.
In Module 2 (Digital Transformation), we look at how technology is transforming the human experience via digital platforms and tools, and learn how to navigate this digital world through the lens of new digital responsibilities, including the need for increased awareness around issues like cybersecurity.
In Module 3 (Digital Resilience), we turn the focus inward and forward, focusing on mindset change, to create the personal resilience that is needed, in order to adapt to this shift and to keep adapting, and be able to take full advantage of the opportunities presented by subsequent waves of change.
Why choose us?
Learning outcomes
How to apply
Assessment
Who leads this course?
Career opportunities
UCD Innovation Academy sits at the cutting-edge of education in Ireland, and the world. 
We've been challenging students to see the world differently since 2010, when we became one of the first universities to offer experiential learning experiences. 
Our team has been innovating ever since, shaping and refining our courses with input from some of the world's best. Thousands of students have passed through the Academy, and each one has played their part in making our courses better and better. We have countless examples of our alumni accelerating their careers and changing the world from within organisations or as entrepreneurs and social entrepreneurs. 
Students at the Academy also have access to the latest technology to support their creativity. The IA MakerSpace provides a playground for innovation, testing, and prototyping to bring your ideas to life. 
As if that wasn't enough, we're a part of UCD, ranked among the top 1% of higher education institutions in the world. We're Ireland's global university and ranked Ireland's best for graduate employability. And we currently have Professor Sir Mark Welland​, Deputy Vice-Chancellor, University of Cambridge acting as our External Examiner. 
Here at the Innovation Academy we have everything you need for a learning experience you'll never forget.
By the end of the Graduate Certificate in Creativity, Innovation and Entrepreneurship, you will:
Be inspired.

Acquire a toolkit that helps you to validate and execute new ideas using key frameworks and methodologies.

Cultivate a personal brand identity and build your creative confidence. 

Develop and understand the entrepreneurial mindset that enables you to realise your career aspirations.

Use prototyping and pitching skills to solve real-world problems.

Apply learning to be able to develop business models for new ventures.
Build a peer network of friends, contacts and collaborators who have the skills to lead change in organisations and start new ones.

Develop a skill set that entrepreneurs need and employers value including creative thinking, collaborative problem solving, communication & presentation skills, team working & networking skills.

Collaborate effectively and gain exposure to new perspectives and alternative skill sets.

Gain knowledge through informative online fireside chats with external speakers.

Leave with a clear action plan to reimagine and relaunch your career.

Gain a joint Level 9 qualification awarded by University College Dublin.
This course is open for applications.
Below is a summary of the application procedures and funding eligibility for this course. These are subject to change. 
The full document requirements are on Springboard+. Please read them carefully. 
Initial supporting documents
You will need to upload some supporting documents as part of your application:
Current CV and Letter of Motivation. 

Your academic transcript or parchment to show you have a level 8 qualification (or higher). Alternatively, you can apply through Recognition of Prior Learning. See 'Entry Requirements' for full details.

If English is not your first language an

English language qualification

is required. Click HERE for full English Language Requirements for UCD.
Concluding steps
Following provisional offers, UCD Innovation Academy will request evidence of eligibility in respect of holding a valid PPSN; Nationality; Current Residency; 3 of 5 Years EU/EEA residency; and current Employment Status between six weeks and two weeks from the stated course start date. It is only at this point that eligibility for funding through the HEA Springboard initiative can be ascertained. 
Funding
FREE for eligible jobseekers: those who are currently receiving eligible DEASP Payments. 
FREE for returners to work and carers. 
90% subsidised (student pays €400) for recent graduates, eligible individuals in employment or self-employment, and the formerly self-employed. 
For full or part-funded places, we will need to see proof of your relevant employment status as outlined in Springboard+ Eligibility Guidelines.
In order to pass the course, you must participate and engage actively throughout. Attendance counts for 40% of the total mark, with a minimum of 80% attendance required for a Pass. 
The rest of the course is assessed through a combination of individual and team assignments, project reports and presentations.
IA40110: Creative Thinking and Innovation (10 ECTS)
20% Innovation sprint team report and poster

20% Innovation sprint team pitch

20% End of module reflection report
IA40260: Entrepreneurial Thinking and Innovation
20% Project report

20% Project presentation 

20% End of module reflection report
IA40500: Entrepreneurial Career Plan (10 ECTS)
30% Presentation of demonstrated actions and plan

30% End of module reflection report
All courses at the Innovation Academy are developed and facilitated by our exceptional team of educators. 
The team boasts a wealth of experience from a wide variety of backgrounds. They are international entrepreneurs, doctors (both medical and academic), robotics experts, storytellers, conservationists, campaigners, and creatives. 
What they all have in common is their love of the innovative, learning-by-doing approach to learning and their devotion to delivering a world-class student experience. 
Read more about the people behind this course. 
People with soft skills in creative problem solving, innovation, and entrepreneurial thinking are in high demand right now. 
Whether you see yourself as an entrepreneur at the head of a new venture, or bringing more creative ways of working to an existing employer, you'll develop serious skills in a creative way. 
You'll leave the course feeling inspired and perfectly positioned to grab emerging opportunities, or create your own.
We've developed this course in collaboration with employers, to address emerging trends in industry and support job creation and expansion. 
Graduates of this course have gone on to establish exciting new business ventures like Fiid and Peachy Lean. Others have launched award-winning social enterprises like Buddy Bench, Streetsmart Ireland, and The Upcycle Movement. 
As one of our exclusive club of graduates you'll have the qualities employers are looking for. Our graduates have applied what they've learned to change careers, working with organisations from Accenture to The Department of An Taoiseach, and even here at the Innovation Academy.