Key facts
In person at UCD Innovation Academy.
Not applicable for UCD students. Non-UCD Masters and PhD students can register as occasional students.
Overview
The Innovation Academy offers UCD PhD and Masters students an opportunity to broaden your skills in a dynamic, multidisciplinary learning environment. 
A course from the Innovation Academy will allow you to step away from your discipline and experience learning from a completely different perspective. 
We offer a range of Level 5 modules designed to enhance your creative confidence and help you to think entrepreneurially. You will have an opportunity to work with your peers on real-world innovation problems facing industry & society.
Our educators will help you to look at some of the world's toughest challenges from different perspectives. And you'll gain valuable experience engaging with others and sharing your ideas, building confidence you can carry with you into interviews and presentations.
Who is it for?
These modules are open to all eligible UCD PhD and Masters students who can take a module as part of their course. For full registration details please visit taught modules for research students.
You'll join fellow students from across all disciplines at UCD, to collaborate on real-world problems. With these modules you will leave UCD a more rounded graduate, armed with the skills you'll need in the world of work.
So what are you waiting for?
The most dynamic learning environment I've experienced.
Dr. Aonghus Shortt
PhD and Founder of FoodMarble
Read all stories
Course structure
These courses are delivered in person over five days, 9:30am – 4:30pm.  
During this fully immersive learning experience, you'll focus on learning by doing, through a combination of live workshops, as well as activities, tasks, and individual or team project work.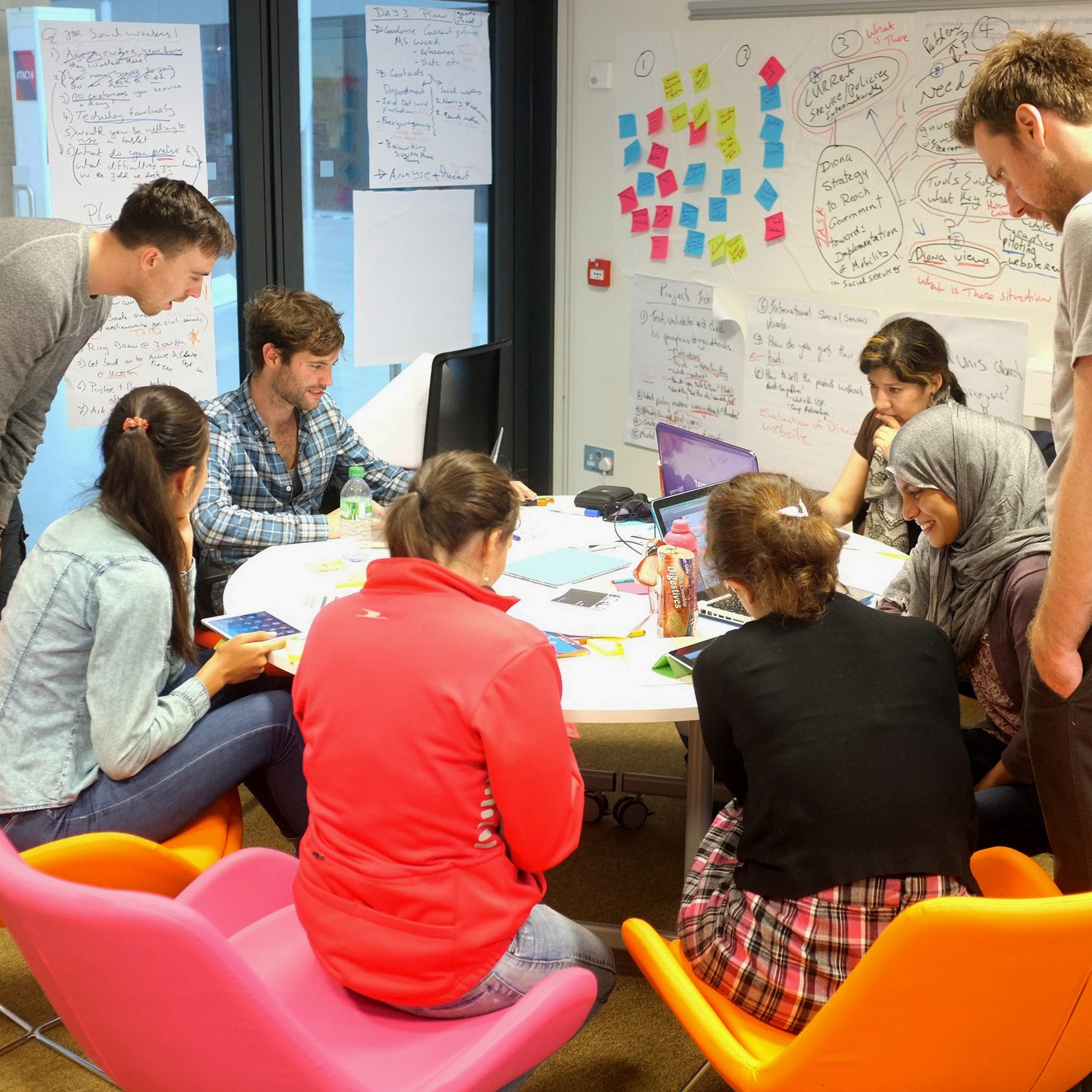 Why choose us?
Learning outcomes & modules
How to apply
Assessment
Who leads this course?
Career opportunities
UCD Innovation Academy sits at the cutting-edge of education in Ireland, and the world. 
We've been challenging students to see the world differently since 2010, when we became one of the first universities to offer experiential learning. 
When you choose a module with the Academy, you're opening your mind to new ways of thinking. You'll collaborate with students from right across the university, giving you the chance to explore different ways of looking at the world.
Taking a module with the Innovation Academy will differentiate you from other PhD and Masters graduates and give you the skills to hit the ground running in the world of work. We have countless examples of our alumni accelerating their careers and changing the world from within organisations or as entrepreneurs and social entrepreneurs. 
Students at the Academy also have access to the latest technology to support their creativity. The IA MakerSpace is the place where our innovators go to bring their ideas to life. 
Here at the Innovation Academy we have everything you need for a learning experience you'll never forget.
Each of these courses is designed to arm participants with a more innovative mindset. You'll join a growing community of students around the world who are discovering their true potential.
Each of our courses explores a different dimension, so combine two or more to give yourself a more rounded learning experience.
Communicating for Impact (IA50000) – Beyond the journal: identifying & communicating value in your research. To take independent ideas from the point of ignition to the creation of value, not only requires the appropriate recognition for the potential of the original idea, but also a combination of skill sets to develop and communicate the idea in such a way as to secure the necessary support and resources. The aim of this module is to help participants to start to develop their thinking around this process and to experience the range of possible communication tools and techniques available to them. Each student presents the output at a plenary seminar, "The Researcher Video Pitch".
Creative Thinking and Innovation (IA50004) – Learn how to develop innovative ideas and concepts. The aim of this module is to help PhD students to access their innate ability for independent creative thinking and innovation in its broadest sense and to help them discover the potential for the development of their new ideas in a multidisciplinary team environment.
Exploring Intellectual Property (IA50001) – Learn what aspects of your research you can protect and how from practitioners in the field. Novelty, copyright and intellectual property introduces students to the issues and actions associated with quality, early identification and protection of intellectual property. These include an exploration of copyright, patenting, trademarks, industrial design and know-how, as well as ways of how to derive value from the 'protectable' and the 'unprotectable'. Through real-life challenges, students will be given the opportunity to learn from and interact with a range of IP experts as the course will be delivered by a variety of experts and practitioners.
For full registration details please visit taught modules for research students.
Please note that some Masters and  PhD students will see these modules on SISweb, other students will need to talk to their supervisor/Programme Office to be enrolled on the modules.
Note: Enrolment on an Innovation Academy module means a commitment to active participation and engagement, which necessitates attendance at all scheduled classes. Please note that auditing Innovation Academy modules is not possible.
Full participation and engagement throughout the course is essential.
You'll be continually assessed throughout the course, as well as delivering team presentations and reflecting on what you have learned.
There are no exams. All of these courses are assessed as pass or fail, and they are GPA Neutral. This means that you can enjoy participating in class and take risks, without the pressure of an exam at the end. 
As the course involves continuous assessment, participants must attend all class sessions.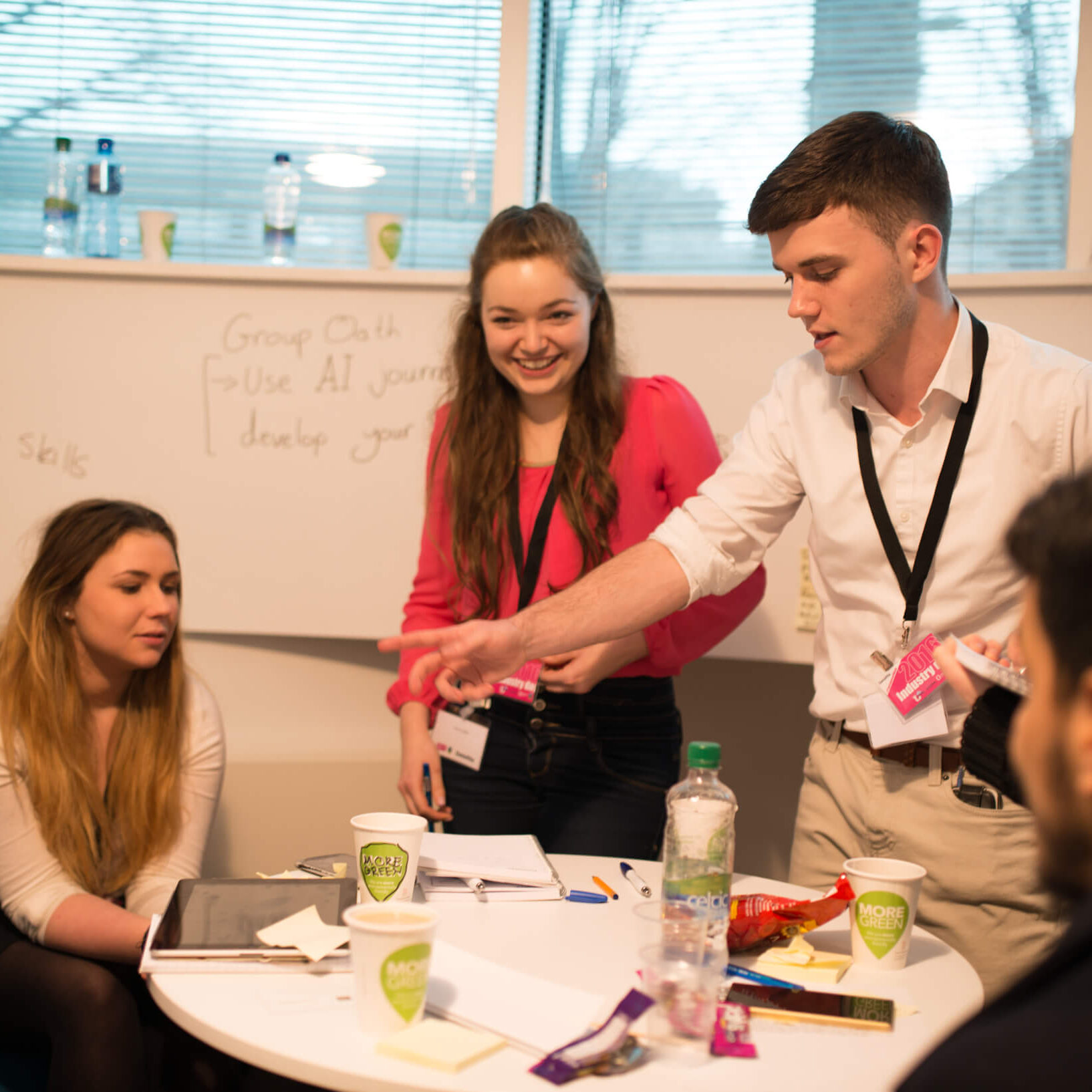 All courses at the Innovation Academy are developed and facilitated by our exceptional team of educators. 
The team boasts a wealth of experience from a wide variety of backgrounds. They are international entrepreneurs, doctors (both medical and academic), robotics experts, storytellers, conservationists, campaigners, and creatives. 
What they all have in common is their love of the innovative, learning-by-doing approach to learning and their devotion to delivering a world-class student experience. 
These modules add a further dimension to your learning, helping you to gain skills like teamwork, communication and creative problem solving that are transferable to the workplace. These skills can set you apart from other candidates as you enter the world of work. 
The innovative, collaborative approach fostered on these modules will help you to become a more rounded graduate and help you to address problems differently.