Key facts
Level 9 Graduate Diploma (60 ECTS)
In person at UCD Innovation Academy.
Classes run from 9.30am to 1.30pm each day, (Tuesday online, Wednesday and Thursday in person) for the 8 months.
5 Day Module Block Weeks with class engagement in person Monday to Friday 9:30-1:30 are scheduled to run once a month.
Along with this, you can expect 25+ hours of additional effort each week – including individual & team activities, tasks, project work, and self-study.
As the programme involves continuous assessment, participants must attend all class sessions.
12th September 2022 – 27th April 2023
Completed applications are being reviewed, and places offered on a rolling basis until the course is full.
€6,300 (EU) or €6,300(Non-EU)
This fee is 100% or 90% funded for eligible applicants through the Human Capital Initiative (Pillar 1). See springboardcourses.ie/eligibility for full eligibility criteria.
Overview
Every aspect of the global economy is changing rapidly due to the effects of climate change. As a result, employers need people who are agile and innovative, and who understand these sustainability challenges. Not just from a business perspective but also scientific, regulatory, and ethical viewpoints.
Through this course you will understand key concepts such as the circular economy, decarbonisation, and just transition. You'll become well-versed in an iterative approach to product and service design – trying, testing, and trying again. And you'll learn how to embrace your creativity and entrepreneurial side to lead change, embed sustainability, and address complex challenges. 
Everything you've learned will be put into practice with a project to look at a real-world sustainability challenge. This will be set by one of our industry partners, who have previously included ESB, Oxfam, Dublin City Council, and SuperValu. 
By the end of this course you'll be ready to reposition your career for the emerging green economy.
Our funders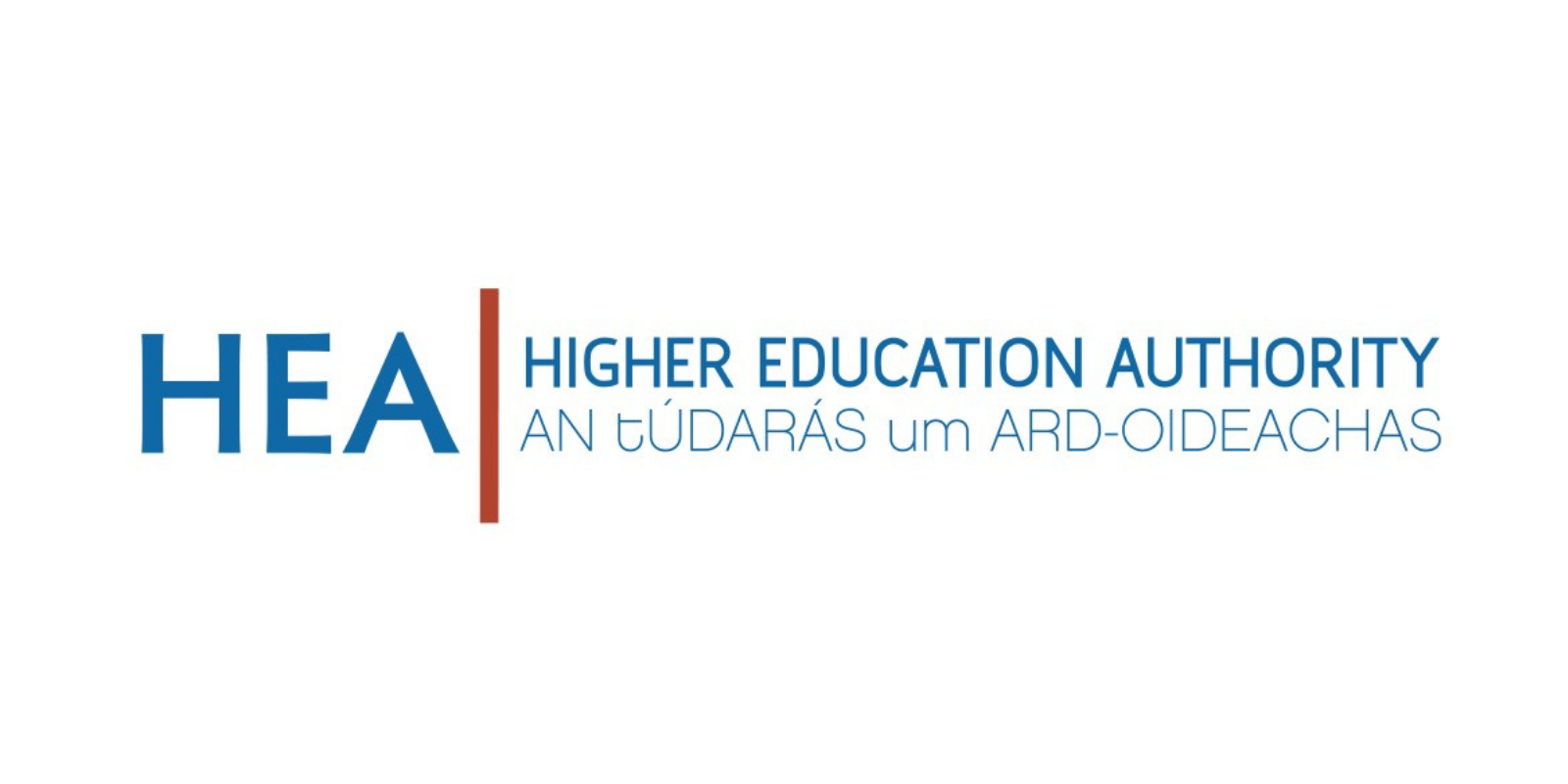 Who is it for?
This course is great for anyone just beginning their career in sustainability, or keen to move into this area. You may have a technical background, or you might not – we welcome learners from diverse disciplines and sectors.
You might be:
A recent graduate
Changing focus part way through your career
Unemployed or formerly self-employed
A carer or returner to work
The year completely changed me from a student to someone who's ready to take on their career.
2020 Course Graduate
I see sustainability in the same space as IT 30 years ago – a rapidly emerging field that will become fundamental to business…
Sustainability Manager, Wholesale Sector
An open & collaborative environment in which to learn, reflect, grow, test new ideas and to push oneself...
2020 Graduate
All companies will have to focus on making a transition to a low carbon, resilient and sustainable...
Professor Richard Templer
Director of Innovation, Grantham Institute for Climate Change and the Environment, Imperial College London
Read all stories
Course structure
You'll learn from the Innovation Academy's inspiring educators and leading guest speakers – academics, practitioners, activists and policy-makers from around the world. 
The course is delivered here in UCD Innovation Academy on a full-time basis, enabling you to immerse yourself fully in learning. You'll work in our challenging but supportive class environment, with full access to the state-of the art IA MakerSpace and Sustainable Living Lab to bring your ideas to life.
For the 'Design for User-Centric, Sustainable Solutions' module, you may spend some of your time at a host organisation. 
You'll learn by doing, collaborating with educators and your fellow innovators on practical team challenges and real-world projects.
The course is split into 7 core modules, totalling 60 ECTS.
Why choose us?
Learning outcomes
How to apply
Assessment
Who leads this course?
Career opportunities
UCD Innovation Academy sits at the cutting-edge of education in Ireland, and the world. 
We've been challenging students to see the world differently since 2010, when we became one of the first universities to offer experiential learning experiences. 
Our team has been innovating ever since, shaping and refining our courses with input from some of the world's best. Thousands of students have passed through the Academy, and each one has played their part in making our courses better and better. We have countless examples of our alumni accelerating their careers and changing the world from within organisations or as entrepreneurs and social entrepreneurs. 
Students at the Academy also have access to the latest technology to support their creativity. The IA MakerSpace provides a playground for innovation, testing, and prototyping to bring your ideas to life. 
As if that wasn't enough, we're a part of UCD, ranked among the top 1% of higher education institutions in the world. We're Ireland's global university and ranked Ireland's best for graduate employability. And we currently have Professor Sir Mark Welland​, Deputy Vice-Chancellor, University of Cambridge acting as our External Examiner. 
Here at the Innovation Academy we have everything you need for a learning experience you'll never forget.
By the end of the Graduate Diploma in Design Thinking for Sustainability, you will:
Understand sustainability from the perspective of science, business, society and policy.

Hear about contemporary issues and key trends from guest experts.

Have a deep foundation in user-centred design and innovation.

Develop and test a viable, sustainable solution to a real client problem. 

Build skills in communication, pitching, and leadership.

Have a strong advantage in the emerging green economy. 
This course is open for applications through the HEA Springboard+ website  here. 
Applications will be reviewed and places offered on a rolling basis until the course is full. 
Below is a summary of the application procedures and funding eligibility. 
The full document requirements are on Springboard+. Please read them carefully.  
Supporting documents
You will need to upload some supporting documents as part of your application:
Current CV and Letter of Motivation.
Your academic transcript to show you have a level 8 qualification (or higher). Alternatively, you can apply through Recognition of Prior Learning. See 'Entry Requirements' for full details.
For full or part-funded places, we'll need to see proof of your relevant employment status, as outlined in Springboard+ Eligibility Guidelines.
Your passport if you are an EU, EEA, UK, or Swiss citizen. Or a Stamp 4 Visa for 3 years prior to the course start date if you are applying under a status other than 'Unemployed in receipt of an eligible DEASP Payment'.
Applicants who are employed, formerly self-employed, self-employed or in receipt of Covid-19 Pandemic Unemployment Payment, must demonstrates that you have been resident in an EU/EEA/Swiss/UK for three of the past five years.
If English is not your first language, an English language qualification is required. Click here for full English Language Requirements for UCD.
Funding
FREE for eligible jobseekers: those who have received eligible DEASP Payments (including Covid-19 PUP) for 9 of the previous 12 months. 
FREE for returners to work and carers. 
90% subsidised (student pays €630) for recent graduates, eligible individuals in employment or self-employment, and the formerly self-employed. 
This course is supported by the HCI Pillar 1 Funding which is co-funded by the Government of Ireland and the European Social Fund as part of the ESF Programme for Employability, Inclusion and Learning 2014-2020.
Your success throughout this course will be assessed through a number of presentations, team projects, and your individual reflections and self-evaluation. 
With the help of the Academy's educators, guest speakers and your fellow learners, you'll receive constructive feedback to improve throughout the course.
Module after module, your learning will build iteratively as you progress through the course. You'll carry forward the insights, mindset, and skills you've learned into the central module, 'Design for User-Centric, Sustainable Solutions'. Here you'll have the opportunity to apply everything you have learnt throughout the rest of the course. 
Learners will receive a pass/fail grade for each of the seven modules, and an overall grade for the Graduate Diploma qualification.
As the course involves continuous assessment, students must attend all class sessions.
All courses at the Innovation Academy are developed and facilitated by our exceptional team of educators. 
The team boasts a wealth of experience from a wide variety of backgrounds. They are international entrepreneurs, doctors (both medical and academic), robotics experts, storytellers, conservationists, campaigners, and creatives. 
What they all have in common is their love of the innovative, learning-by-doing approach to learning and their devotion to delivering a world-class student experience. 
Read more about the people behind this course.
Following this course, you'll be able to demonstrate the mindset, skills, and tools that employers are looking for. You'll understand the Design Thinking process and how to apply it in a range of contexts. And you'll be able to lead your team or organisation in innovation, to solve real-world sustainability challenges. 
We've developed this course alongside leading employers, not-for-profits, and organisations with a strong commitment to sustainability goals. Your learning will be informed by trends in sustainability and designed to support job creation in the emerging green economy.
This course will give you a foundation in real-world innovation that can open up a range of opportunities in sustainability, across many different sectors.
You'll also develop your intellectual curiosity, adaptability, analytical and interpersonal skills. Your thinking will be framed by a greater understanding of your responsibilities as a global citizen and an ethical perspective based on diversity, equity, empathy, and sensitivity to different values. 
As a graduate of this course, you will be equipped for a variety of roles in sustainability across enterprise, social enterprise and government. You could be perfectly placed to become a Sustainability Manager, Design Strategist, Innovation Manager, or an Environmental Officer – to name a few.